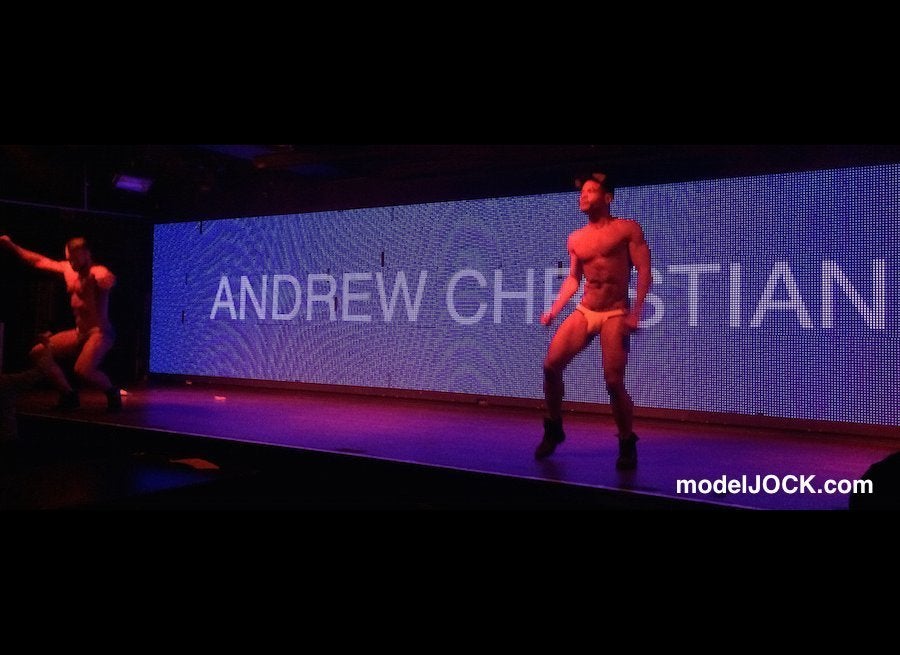 Andrew Christian Men's Underwear Model Search
Andrew Christian is one of the best-known men's underwear designers in the USA (and around the world, for that matter). The super hot male models who help advertise his colorful and sexy men's underwear are a big part of the attraction for many of his fans. So it was a big deal when he brought his search for the next top model to New York City for the first time.
An impressive group of handsome male models gathered on January 22 first for a VIP pre-party, and then at 42 West, a trendy special event space in New York City's Hell's Kitchen neighborhood, to take to the stage for Christian. Drag superstar Peppermint was one of the hosts, and a live DJ kept the enthusiastic audience pumped during the presentation of the models, who appeared first fully clothed and then in many-colored (and at times very tiny) men's underwear.
The winner of the Andrew Christian 2016 male model search? JuanFer de la Torre, a handsome male model with a sexy smile and ideal physical form for Andrew Christian's eye-catching underwear. This Ecuadorean and Brazilian male beauty is 24 years old, stands 5'11" tall and weighs 154 pounds -- and his amazing smile (as well as his sexy serious look) could melt any runway.
These photos are a few candid shots from the male model show; you can see even more in the video slideshow on the modelJOCK channel on YouTube.
Popular in the Community