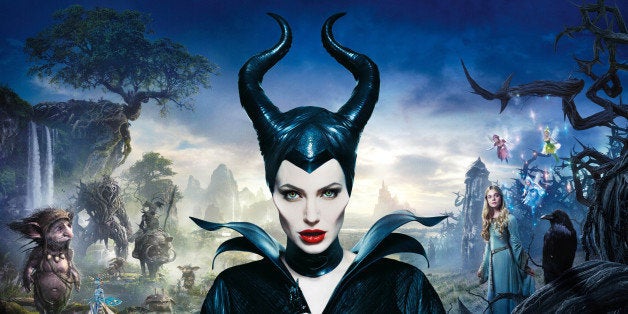 Get ready for more Maleficent.
Disney is reportedly planning a sequel to Angelina Jolie's "Maleficent." Linda Woolverton, who wrote the first live-action twist on the classic fairytale character, is in talks to pen the script for the new film.
While Deadline and The Wrap report that Woolverton will write the sequel with Jolie in mind, there's no word on whether the actress will reprise her magical character. Both point out that Jolie and sequels don't always mix. In the past, the actress has turned down the sequels to both the films "Salt" and "Wanted." However, Jolie did reprise her characters in the "Tomb Raider" and "Kung Fu Panda" sequels, so there is a chance she'd be interested in donning the horns again.
When USA Today asked Jolie about the possibility of returning for a sequel last year, the actress said, "Possibly." Jolie added, "I don't know. I enjoyed it. I just feel like we did this one thoroughly and I don't think there'd be another. I feel like this is the one, if I was going to ever do a Disney one, this is the one I wanted to do." So is that the end of Maleficent as we know her?
Reps for Disney and Jolie were not immediately available for comment.