Some brides may dream of a wedding straight out of a pastel fairytale. Others might prefer something a little bit darker.
The Rebellious Brides blog put together a wedding photo shoot inspired by Disney's "Maleficent". The photos, taken by Proud Rad photography in the Batangas province of the Philippines, evoke the romantic noir feel of the film.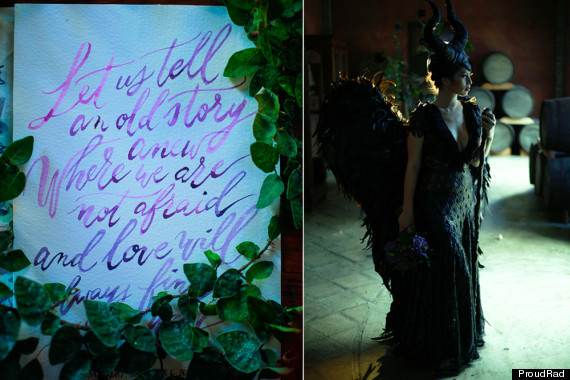 Rebellious Brides explained why they were inspired by "Maleficent," writing:
We grew up idolizing Cinderella and that's probably the reason why we are hung up on the "classic" kind of bride. But we've come to a new era -- a new era when children these days love characters like Elsa and Maleficent. Characters who are not your typical heroines -- they are in fact REBELLIOUS. We are moving towards a new generation of acceptance, to some extent you can even call it tolerance and that's what we wanted to celebrate in this concept shoot.
Instead of a white princess gown, the faux bride wears a plunging, black dress and deep crimson lipstick, channeling Angelina Jolie's commanding villainess. (The horns, wings and staff are optional.) Two bridesmaids were dressed in mismatched frocks, one in a soft pink shade and the other in an eggplant hue.
"While this wedding had a dark side to it, it is still very much more about love," a rep for Proud Rad told The Huffington Post in an email Wednesday. "In the end, we don't want brides to be blindly following any trends, we just want them to come up with a wedding theme that showcases creativity, but is still very much about them."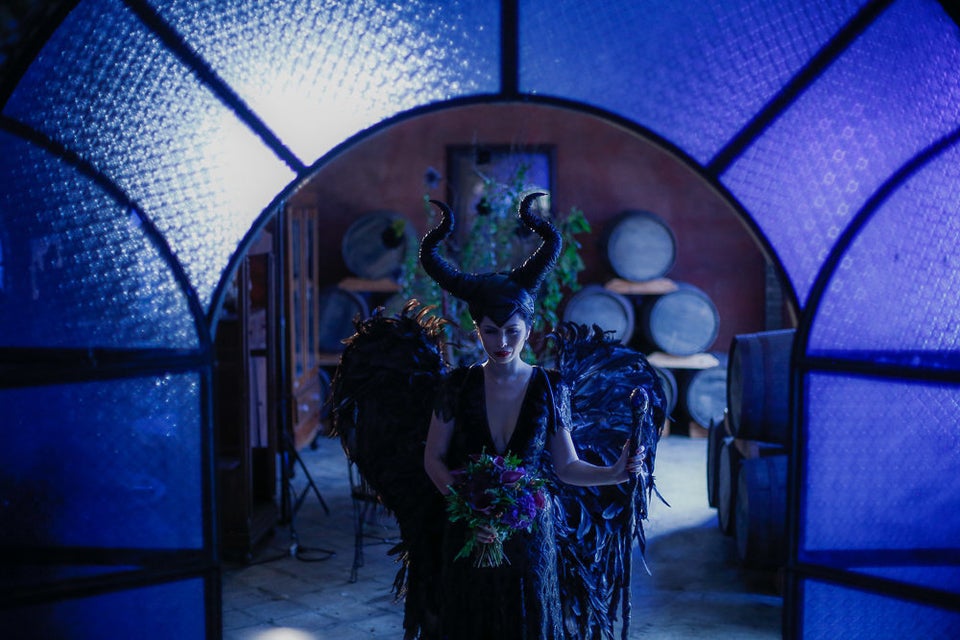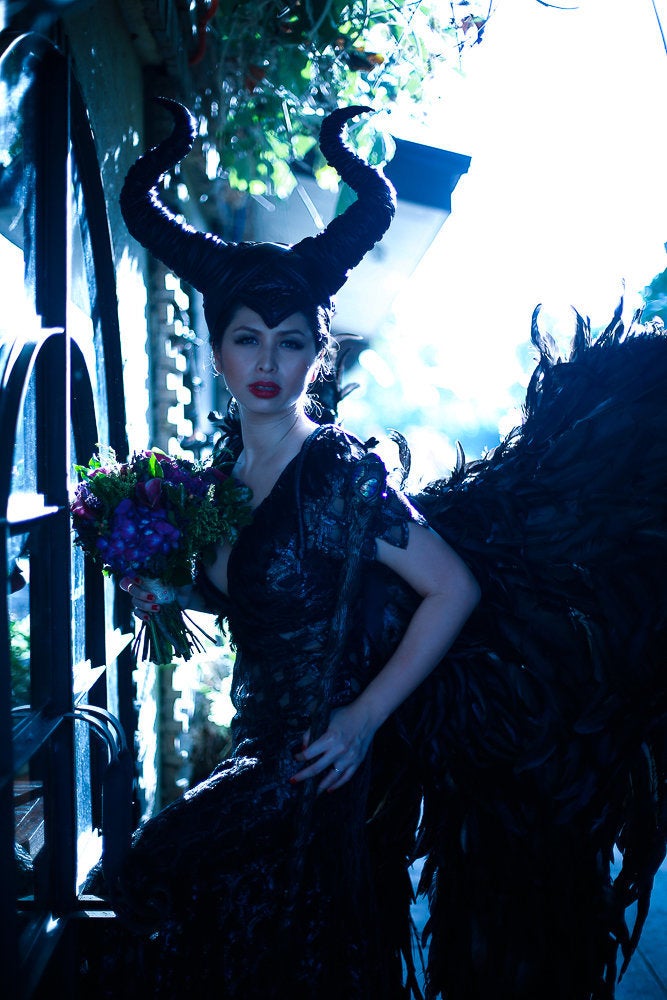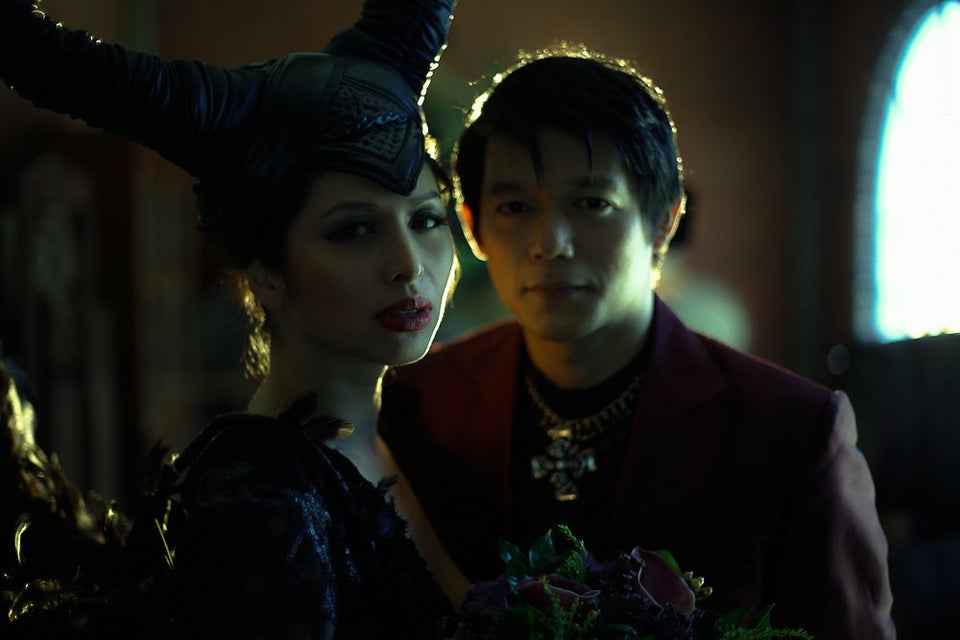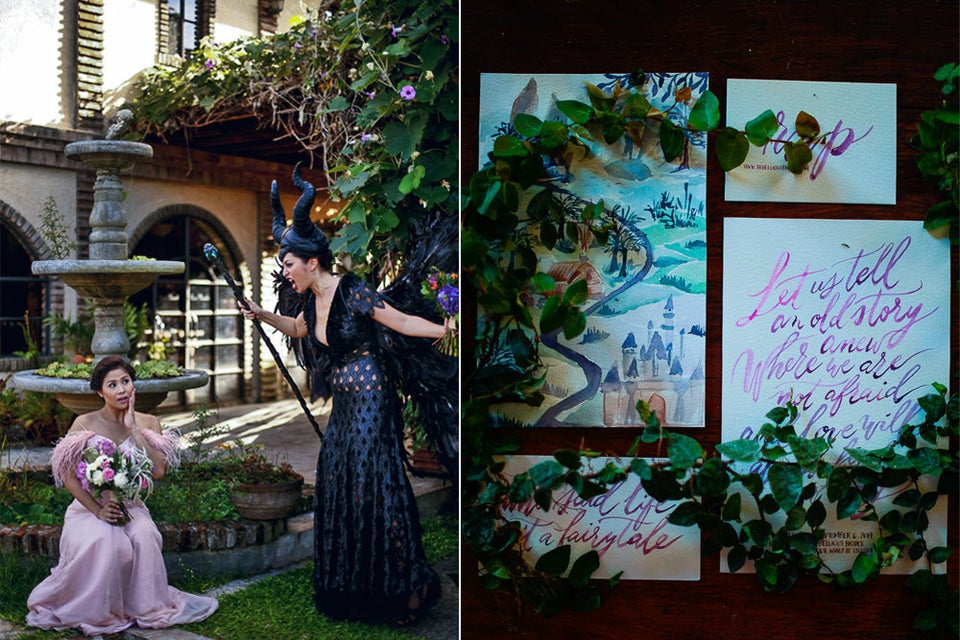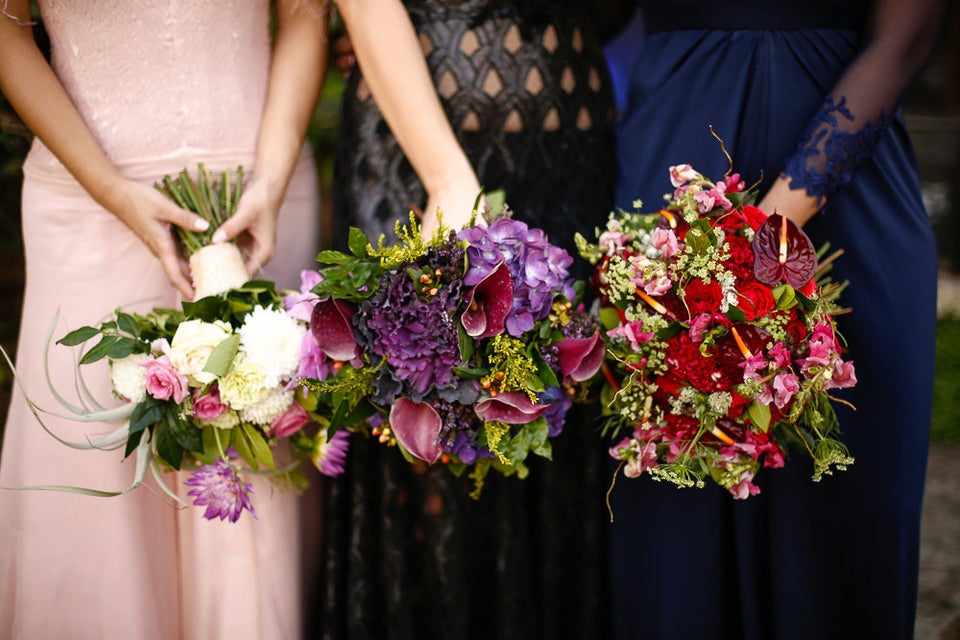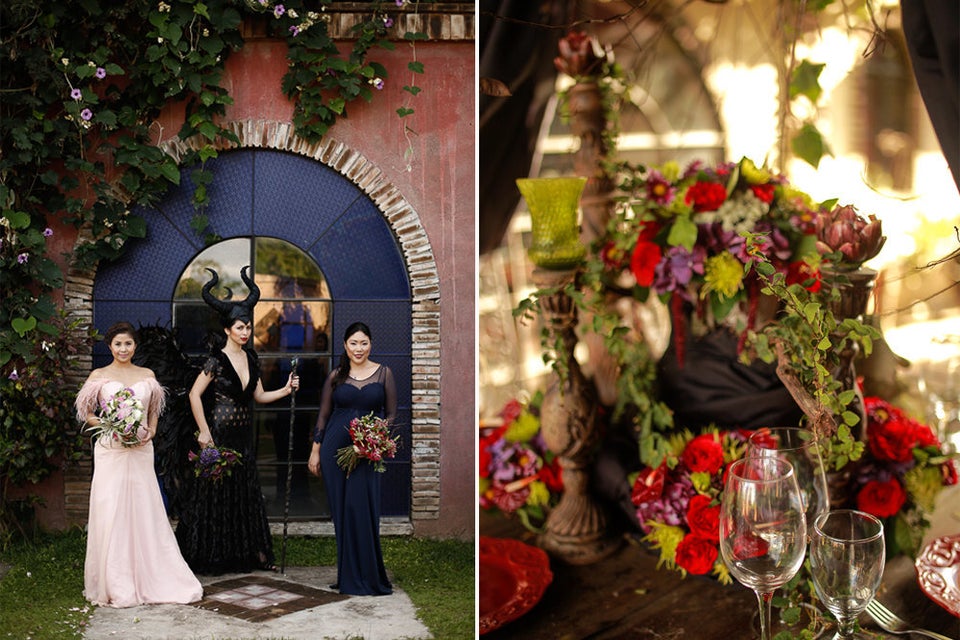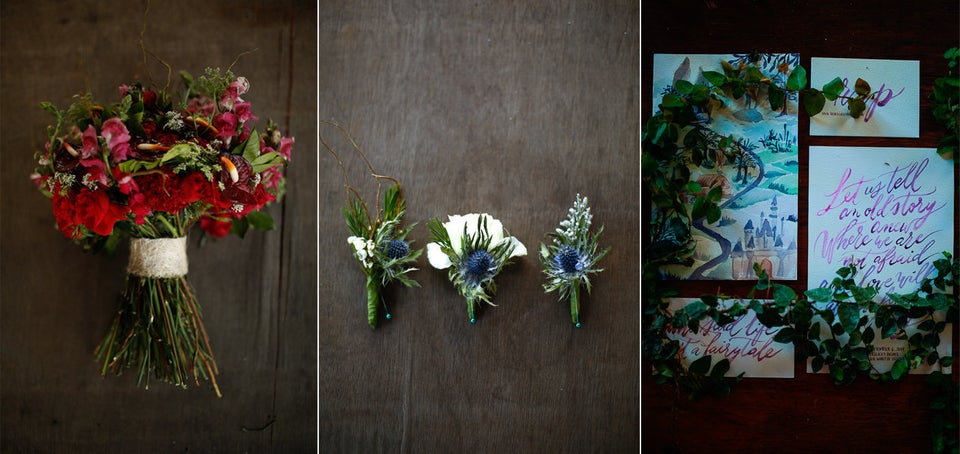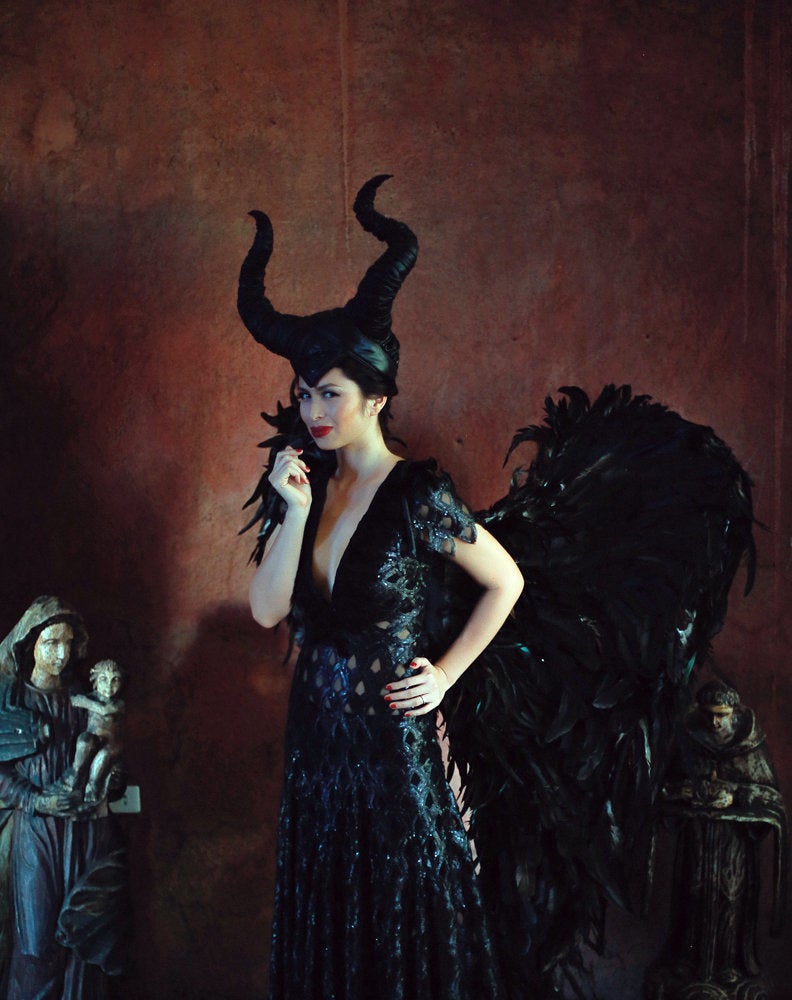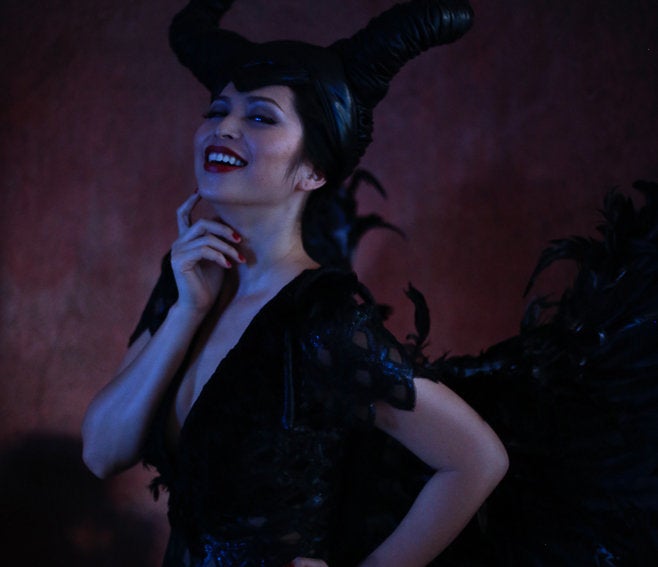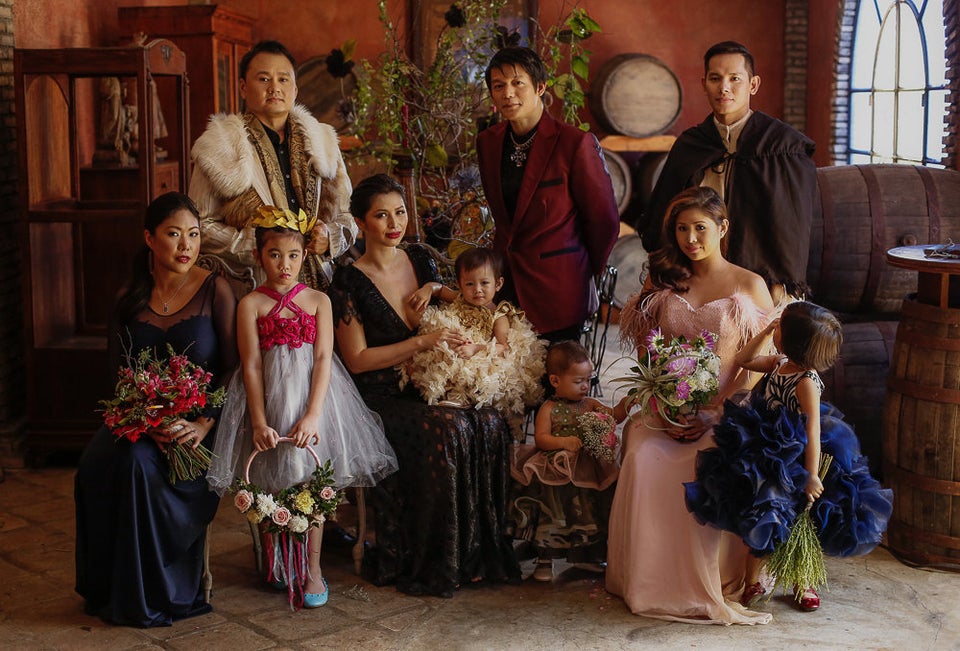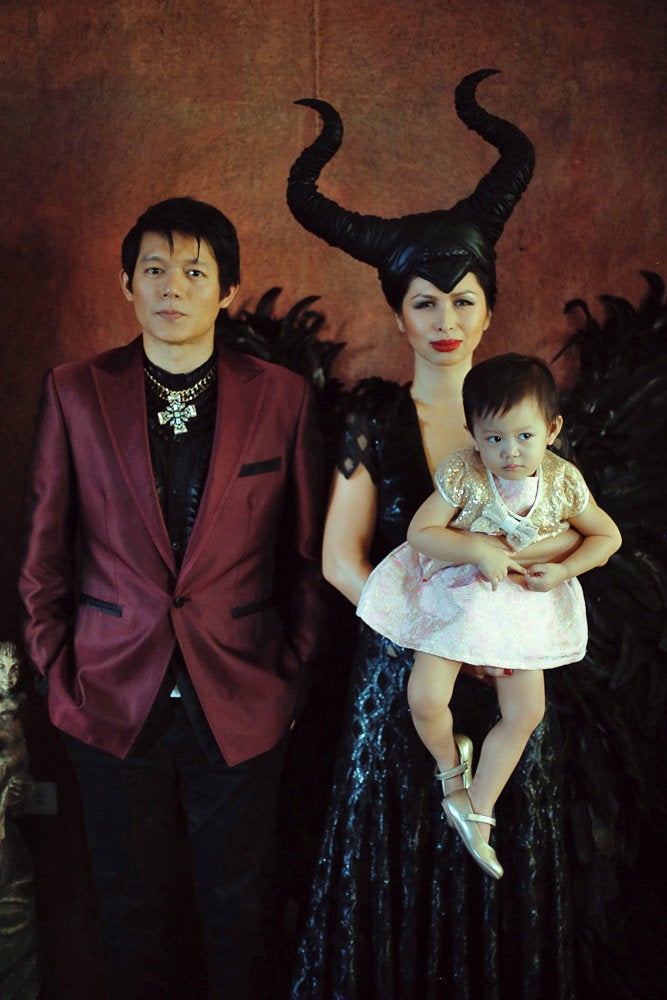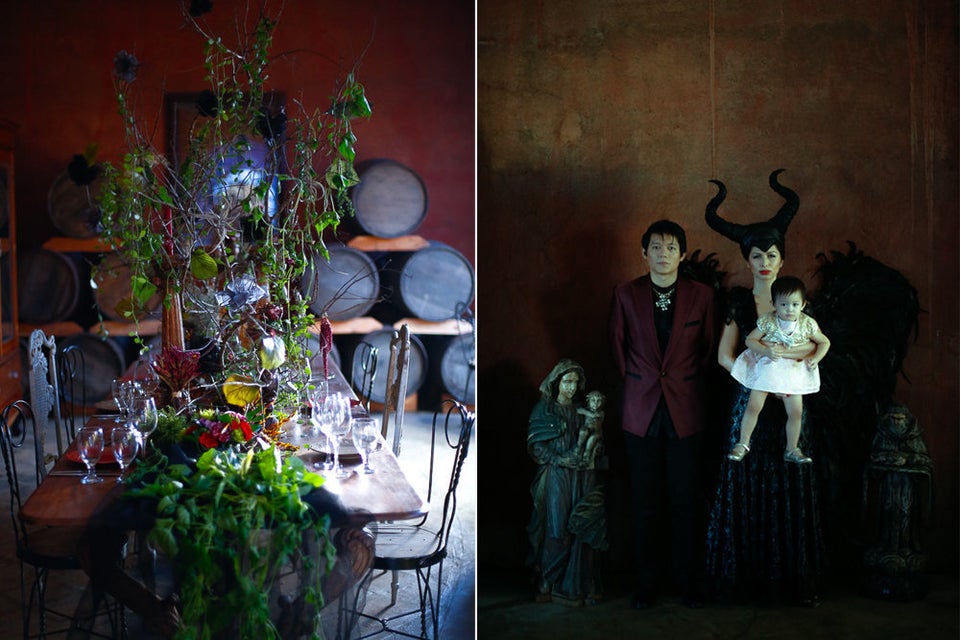 Related
Before You Go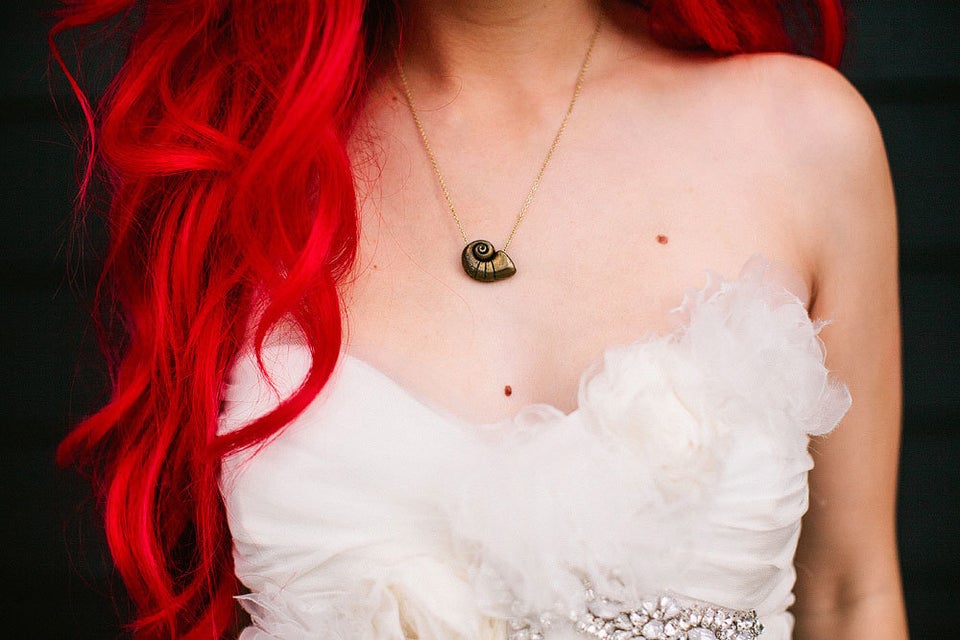 'Little Mermaid' Inspiration Shoot