Malia Obama has different dreams than her father.
As her time in the White House comes to a close, the eldest daughter of President Barack Obama and first lady Michelle Obama has landed a highly sought-after post-high-school gig. She is reportedly set to intern for prolific film producer Harvey Weinstein beginning in February, The Hollywood Reporter confirmed.
Weinstein has long been a friend to the Obama administration, hosting star-studded fundraisers at his Westport, Connecticut, home and regularly donating to liberal causes including Obama's campaign.
"I think he's got deep personal beliefs," Weinstein told The Huffington Post in 2012. "I don't have to agree with everything a candidate does to support him."
The 18-year-old Malia, who is currently taking a gap year after graduating from high school in June, will work out of The Weinstein Company's New York office for several months before matriculating at Harvard University in the fall. She is rumored to join either the company's marketing or development department.
First, however, the Obama family will take a much-deserved vacation to Palm Springs.
Malia's mother hinted at her daughter's interest in a film career in a 2012 interview with People. She's since demonstrated her passion for entertainment, having interned with Lena Dunham's HBO series "Girls" in 2015 and worked as a production assistant on the now defunct CBS sci-fi series "Extant," starring Halle Berry, the year before.
Her other work experiences reportedly include internships at the Smithsonian's National Zoo and at a fashion house.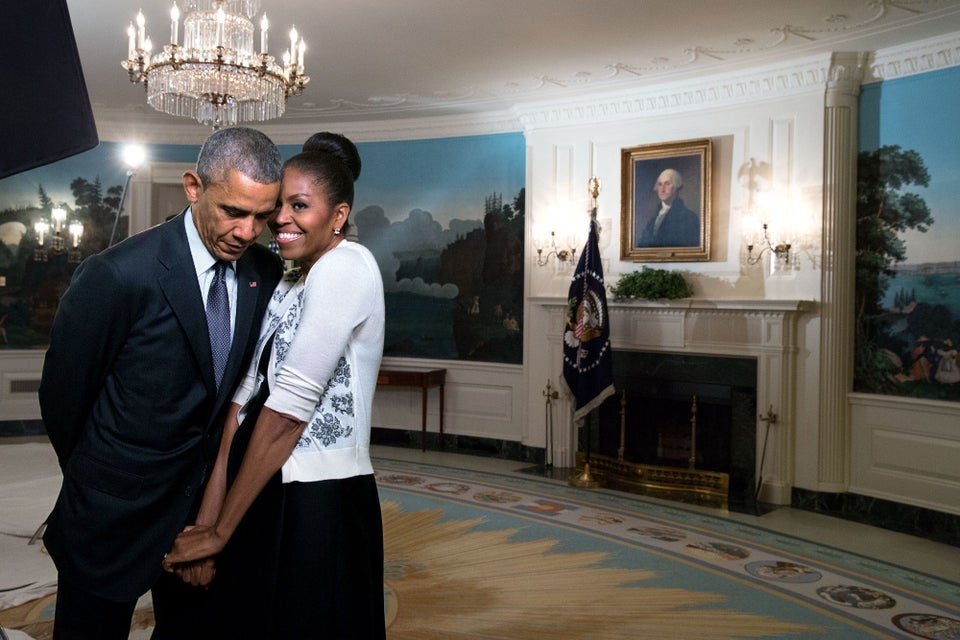 Barack and Michelle Obama's Sweetest Moments
Popular in the Community