"You've welcomed our daughter Malia and her classmates to Oaxaca," Obama said during a speech at Mexico City's National Museum of Anthropology. "And as a proud father I have to say that Malia's Spanish is getting very good."
"It helps that she's smarter than I am," Obama added.
Obama rolled off some Spanish himself, drawing applause when he referred to Mexico City as D.F. and following up with the phrase "es un placer estar entre amigos," or "it's a pleasure to be among friends."
Obama finished out the speech with "Viva Mexico. Viva Los Estados Unidos. Que Diós los bendiga" -- Spanish for "Long live Mexico. Long live the United States. May God bless them."
He noted that it was his fourth visit to Mexico as president and his second visit to the museum.
During Friday's speech, Obama called upon the U.S. and Mexico to discard "old stereotypes, said he didn't favor drug legalization, and acknowledged that U.S. guns fuel the violence of Mexico's drug war. He said he'd push for "common sense" policies to exert more control over gun sales.
Before You Go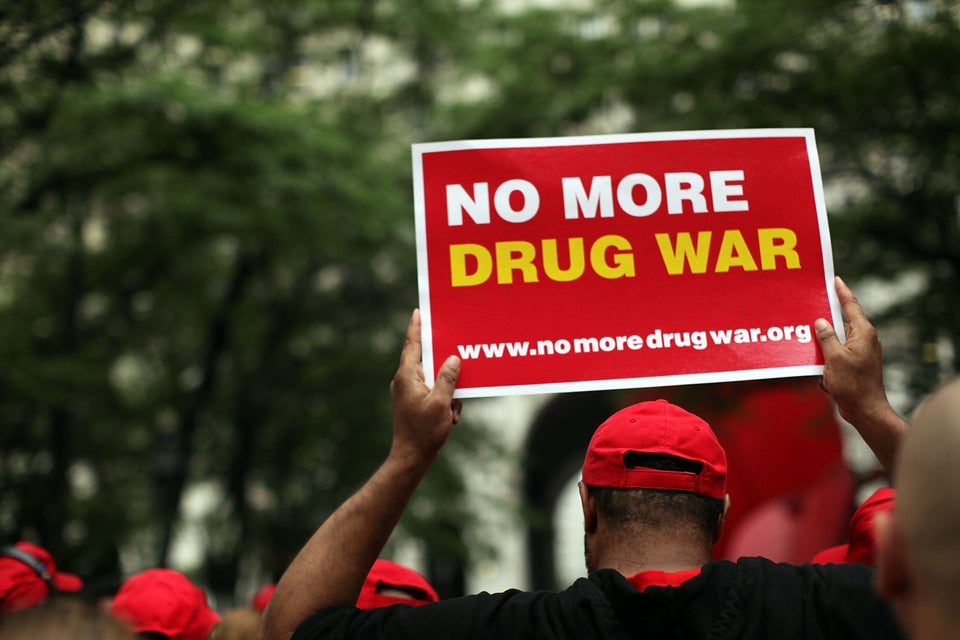 27 Reasons Why The U.S. Shouldn't Lead The War On Drugs
Popular in the Community