Human rights groups are alarmed by the growing number of reports about summary executions and arbitrary arrests by the Malian army.
Human Rights Watch reported over the weekend that it had received credible accounts of killings and other abuses by Malian troops in the Niono region. The International Federation for Human Rights (FIDH) wrote on Wednesday that Malian troops are allegedly responsible for at least 33 killings since Jan. 10, particularly in the towns of Sévaré, Nioro, and Mopti.
In Sévaré, at least 11 individuals were executed in the military camp, near the bus station and near the hospital. Reliable information report close to 20 other executions in the same area where bodies are said to have been buried very hastily, in particular in the wells. In the Niono region, Malian soldiers killed two Malians of Tuareg origin. We are also being told of other allegations of summary executions in the west and centre regions.
According to FIDH, security forces are targeting people who are believed to have worked together with the rebels and have been harassing civilians who fail to show identification at military checkpoints. In addition, the group accuses the soldiers of targeting people based on ethnic group.
A resident of the city of Mopti confirmed FIDH's suspicions to French newspaper Le Monde, saying that soldiers have been checking civilians at military checkpoints and randomly stopping civilians on the street. According to the man's account, Mopti's streets are deserted after 7 p.m., and the military reportedly has orders to shoot at anyone behaving suspiciously.
French defense minister Jean-Yves Le Drian admitted to France24 on Wednesday that it may be possible that the Malian army has committed human rights abuses.
"We must be extremely vigilant, and the president of the republic is counting on the Malian army's leaders to hold themselves responsible for avoiding any abuses," Drian told the network.
Stories of grave abuses by both the Malian army and the rebels have been surfacing for months, since Islamist and Tuareg rebels seized control of Mali's north in March 2012. William Spindler, a spokesman for the United Nations High Commissioner for Refugees (UNHCR), told France24 that accounts by refugees who have recently fled the country detailed "horrific" abuses by both soldiers and rebels.
"Some were whipped by Islamists, others saw rebels cut off hands. Children under 12 are being recruited by the rebels. The refugees also speak of abuses by the Malian army against people they suspect of being Islamists. The situation is very worrying," Spindler said.
In a January 2013 report, Amnesty International detailed these abuses while warning that such human rights violations are not limited to Mali's northern region:
Tuareg and Islamist armed opposition groups have committed human rights abuses, including torture and killings of captured Malian soldiers, rape of women and girls and recruitment of child soldiers. They have also attacked and destroyed cultural and religious sites.

Malian security forces have also committed violations of international human rights and humanitarian law, including the extrajudicial executions of Tuareg civilians, indiscriminate shelling of a Tuareg nomadic camp and killing livestock which the nomadic population rely on for survival. Crimes are not confined to the north of the country. Amnesty International has also documented cases of torture, extrajudicial executions, enforced disappearances and attacks against political leaders, journalists and other people who expressed dissent peacefully in the south, where the capital Bamako lies.
Journalists and human rights organizations have been unable to confirm reports of the most recent killings, as they have been largely refused access to the conflict zones.
France launched a military operation in Mali on Jan. 11, after the country's capital, Bamako, had come within reach of the Islamist rebels. French air strikes and ground troops have been able to push back the insurgency and on Monday, Malian and French troops took back the strategic city of Diabaly. Le Monde reported on Wednesday that the operation had already costed France 30 million Euros.
Before You Go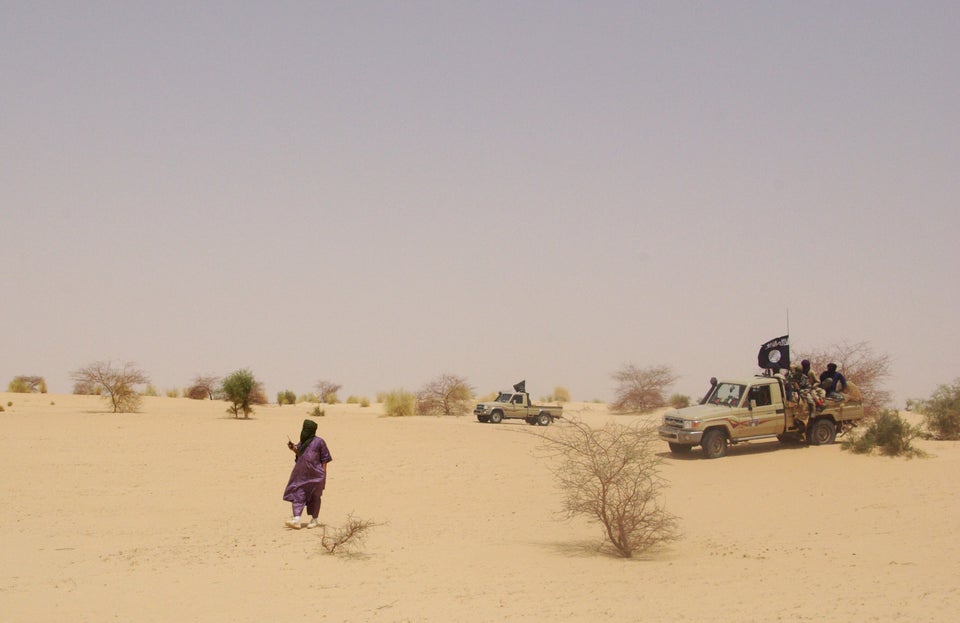 A Closer Look At Mali
Popular in the Community