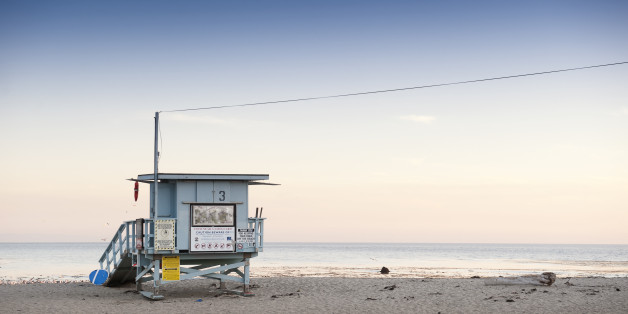 Malibu Middle School classes will be relocated while the school district tests the building and surrounding soil for contaminants that teachers suspect has been making them sick, Santa Monica-Malibu Superintendent Sandra Lyon told hundreds of concerned parents and students Tuesday.
Starting Wednesday, all classes in Building E will be moved to nearby Juan Cabrillo Elementary School and to Malibu High School, which shares a campus with the middle school, while consulting firm Executive Environmental performs tests, Lyon said. Mold test results and a timeline outlining further investigation will be announced this week, she said. Middle school students should report to their usual classrooms Wednesday and then will be escorted to their temporary locations.
Lyon called the meeting with parents Tuesday after receiving a letter signed by 21 educators that listed illnesses among faculty members in the last five years, including thyroid cancer, bladder cancer, migraine headaches, rashes and hair loss. The letter, reported by City News Service on Sunday, called for tests of buildings and campus surroundings for mold, asbestos, radioactive chemicals and other contaminants.
During the meeting, closed to media, Lyon explained that teachers afflicted with cancer, migraines and other ailments would be interviewed as part of a study of faculty health, according to school parent Seth Jacobson, who was present. The school district didn't return HuffPost's request for comment.
A parent asked during the meeting why students weren't included in the study. Another asked all the students present to raise their hand if they had ever had a migraine at school. Jacobson estimated 50 hands shot up.
Lyon teared up addressing the standing-room only crowd, emphasizing that she was there as both the head of the district and a mother, said Jacobson.
"Given the situation, I thought she did an admirable job," said Jacobson. "We have a long way to go, and we're going to, as a community, keep their feet to the fire. For these types of situations that get multiple studies and agencies and bureaucracies involved, the system can bog down and lose focus. As a community, we have to step up and make sure the district honors their commitment."
The school district in the summer of 2011 hauled away 1,017 cubic yards of soil from school grounds after tests showed it contaminated with lead, pesticides and PCBs above California safety standards, reported City News Service.
Lyon said during the meeting that the soil removal information had always been public, according to school parent Pamela Conrad.
"I don't believe they were hiding anything from us," said Conrad, who said she didn't know about the contamination until the teachers' letter surfaced. "I do believe that the information was public if someone were to go looking for it." Conrad has four children at the campus.
"I don't think fear should rule the day," Conrad said. "I'm just sitting back and waiting for the information to come out."
Mike Sidley, a parent whose children attend the high school, said he has known about PCBs for years and knows of nothing that would have caused what he called an "environmental discharge" of chemicals.
"I think the residents' fears have been whipped out of proportion based on no scientific evidence," said Sidley in a phone interview . "I respect the teachers and the health concerns they've brought up, but I don't believe that the mass hysteria that has been ginned up is in the students' best interests and in the best interests of the community."
A Los Angeles County Department of Public Health spokesman told HuffPost the school district contacted the department on Tuesday. The department will provide information about environmental contaminants to school parents and staff and will review Executive Environmental's test results once they're available, the spokesman said.
Lyon told parents the school would expedite independent study programs if they choose to keep their children at home until the testing is finished. She also said intra-district permits to schools in Santa Monica would be an option.
Malibu High School is the official name for both the middle school and high school located on the same campus in Malibu. About 1,120 students attend the schools.
Read the Malibu teachers' letter in full below:
Letter From Malibu High and Middle School Teachers
REAL LIFE. REAL NEWS. REAL VOICES.
Help us tell more of the stories that matter from voices that too often remain unheard.
BEFORE YOU GO
PHOTO GALLERY
How Your Job Can Make You Sick