Going though a divorce during the holidays can make people do crazy things, like toss $1,000 into a crowd at the Mall of America on Black Friday.
So why the weird-yet-wonderful gesture? Turns out, it's all thanks to a bad breakup.
"I had a really tough year, and my story is that I just threw out my last $1,000. You know, I didn't have enough money for a lot of things. And I'm going through a horrible divorce, and she even took the cat and won't tell me where it is", Vorobyov explained in a video he posted on Youtube.
"I thought I'd just spread some holiday cheer, be positive and kind of like pay it forward type of thing," he said.
Watch the full video here:
Unfortunately, mall security wasn't too pleased. Vorobyov stated in the video that he was cited for disorderly conduct and is pleading with viewers to help him fight the charge.
Click through the slideshow below for crazy ex antics: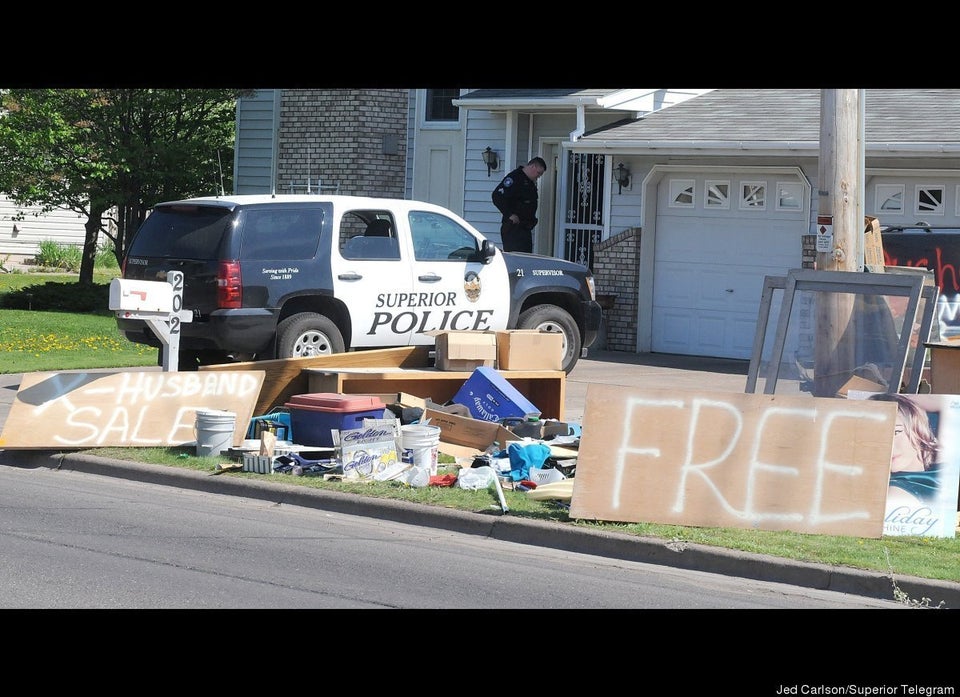 5 Exes Who Will Make You Grateful For Yours