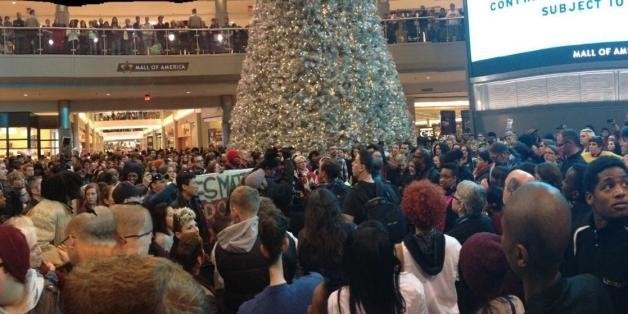 "While you are on your shopping spree, black people cannot breathe," they chanted.
"That's why we're angry, that's why we're here. Santa won't see Tamir this year!" they cried, in reference to 12-year-old Tamir Rice, who was shot dead by police in Cleveland because he was holding an airsoft gun.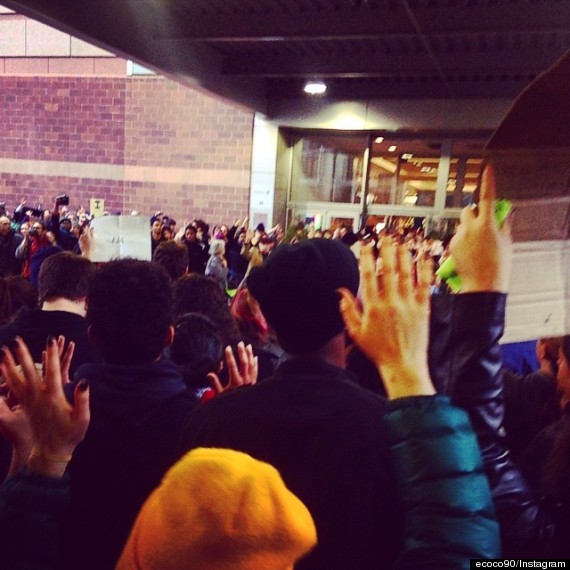 "For the safety of our shoppers and tenants we temporarily closed stores on the east side of Mall of America, as law enforcement and Mall Security methodically worked to clear protesters from the Mall," the Mall of America said in a statement to the Huffington Post. "All stores are now reopened. While we wish we could have avoided the inconvenience and disruption for our guests and stores, safety was our top priority." "We have a longstanding policy banning political demonstrations and protests on our private property," the statement continued. "That policy is in place to protect the safety of all Mall of America guests."
Bloomington Police said that there had been more than 10 arrests, though they did not yet have an exact number as of 6 p.m. ET.
BLOOMINGTON, Minn. (AP) — Demonstrators chanting, "Black lives matter," converged in the Mall of America rotunda Saturday as part of a protest of police brutality that caused at least part of the mall to shut down on a busy day for holiday shoppers.

The group Black Lives Matter Minneapolis had more than 3,000 people confirm on Facebook that they would attend. Official attendance figures weren't immediately available, but pictures posted to social media by local news organizations showed the rotunda was full.

The Mall of America increased security, and police in riot gear were present. WCCO-AM reported that stores were closed for a short time, and signs were posted at some entrances advising shoppers that the east side of the mall was on lockdown.

After a final warning to disperse about 30 minutes after the protest began, police in riot gear began clearing the rotunda, the Star Tribune reported. A large group of protesters began leaving the mall, but others migrated to a shopping area and occupied two levels.

About an hour later, organizers sent out a group text message advising those who were still inside to exit.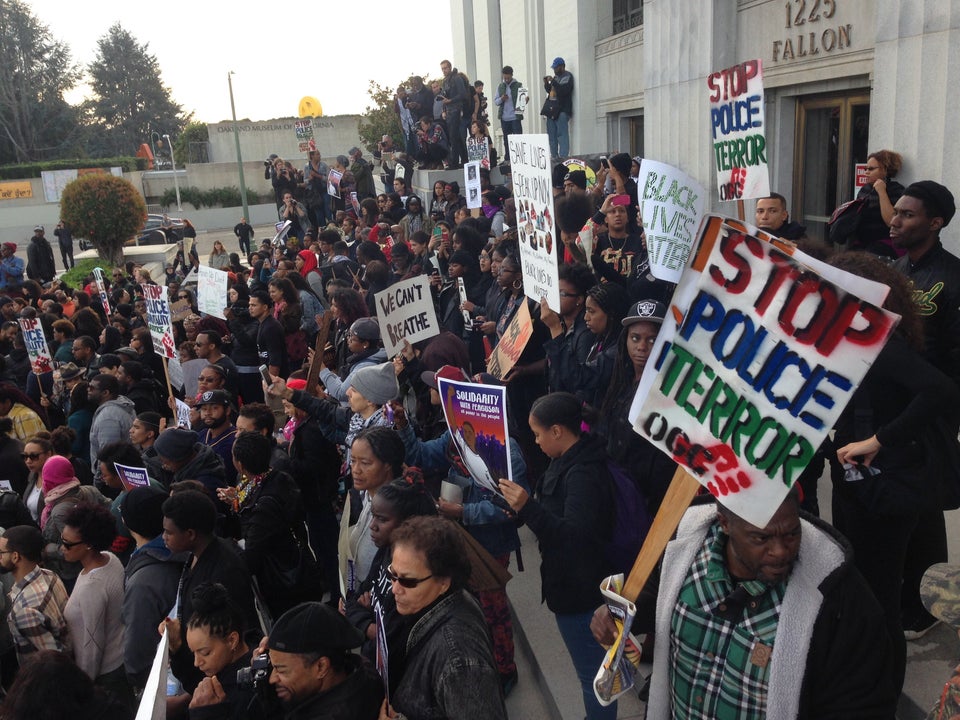 Michael McLaughlin/Huffington Post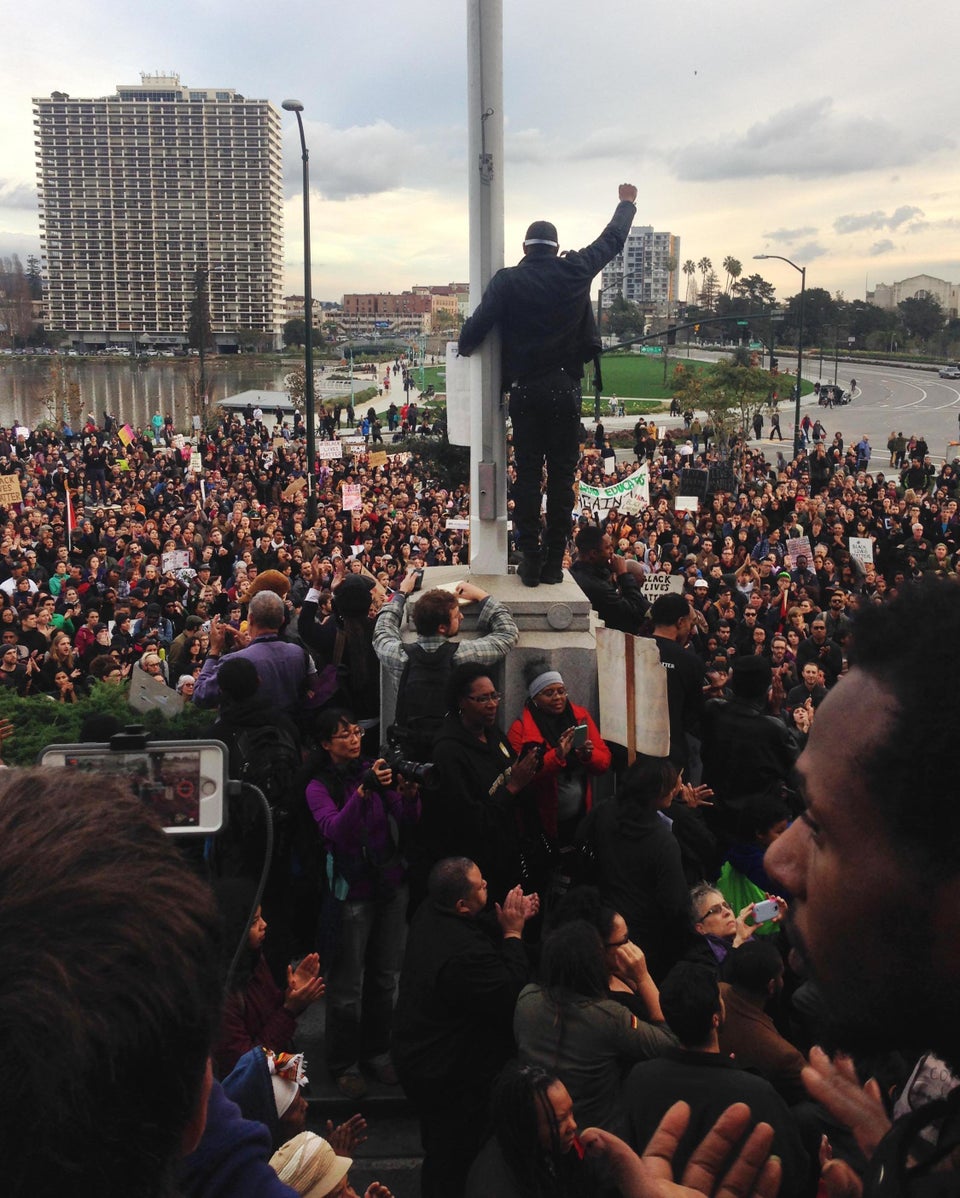 Michael McLaughlin/Huffington Post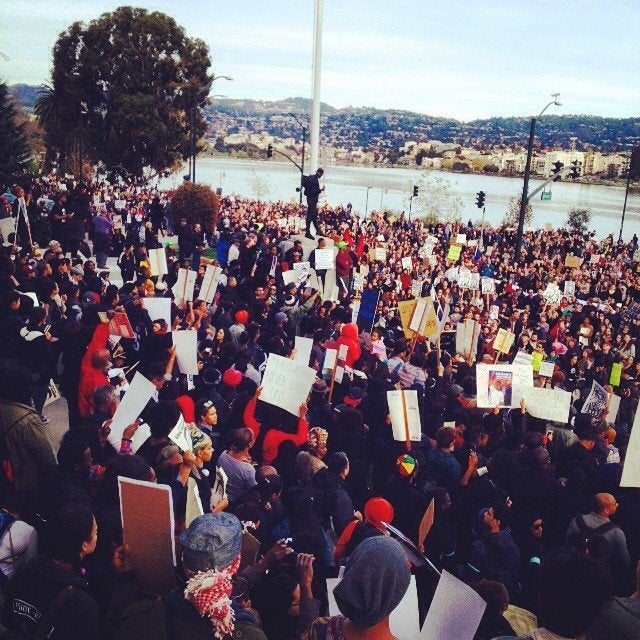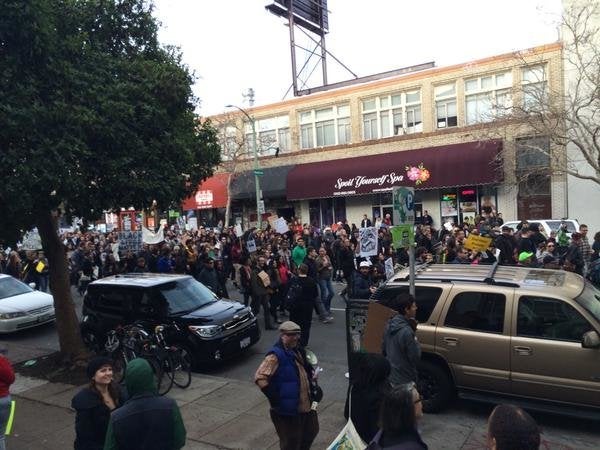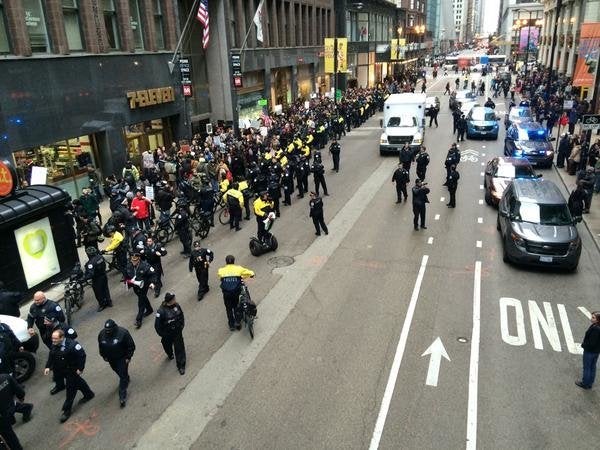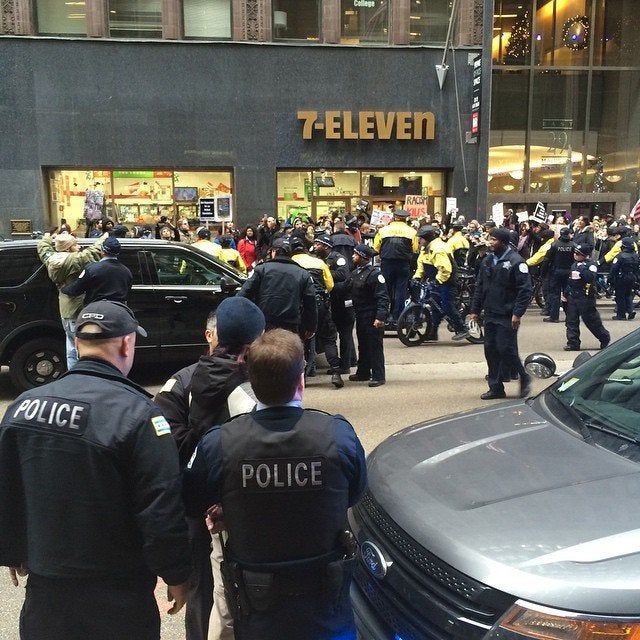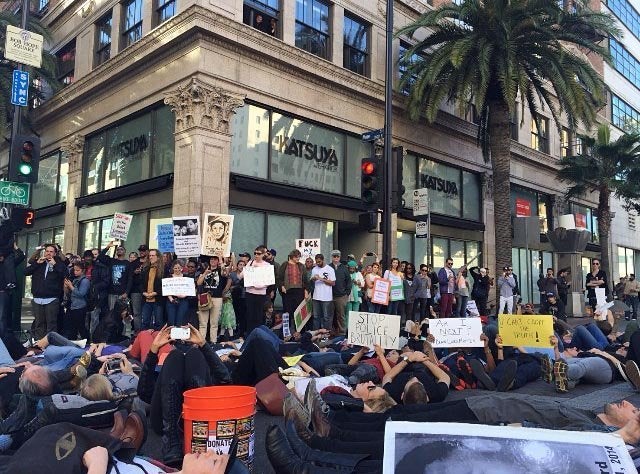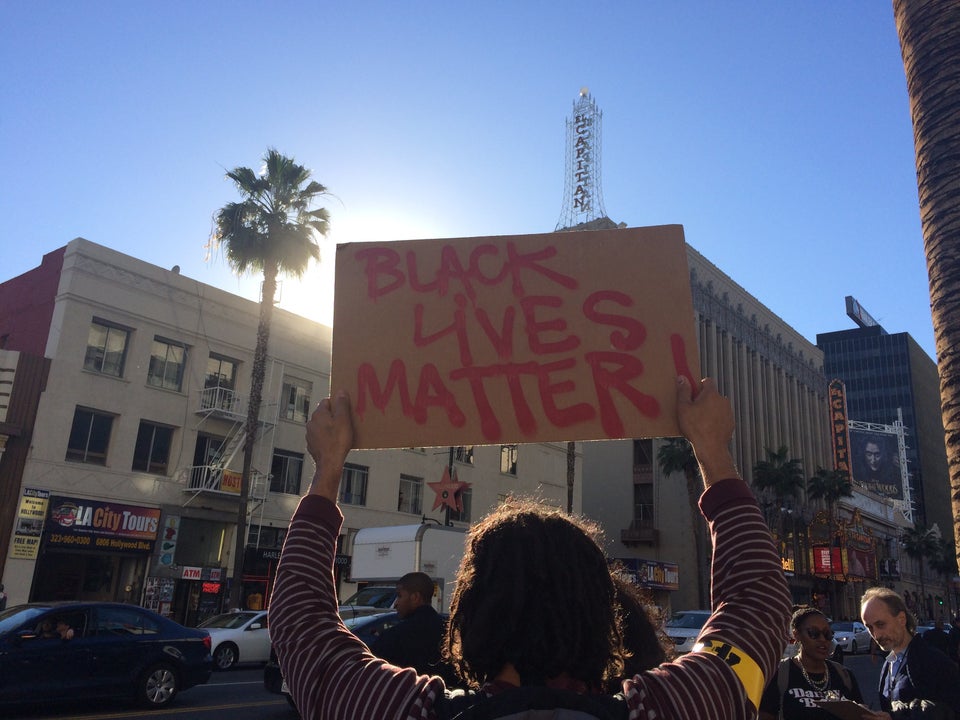 Meredith Melnick/Huffington Post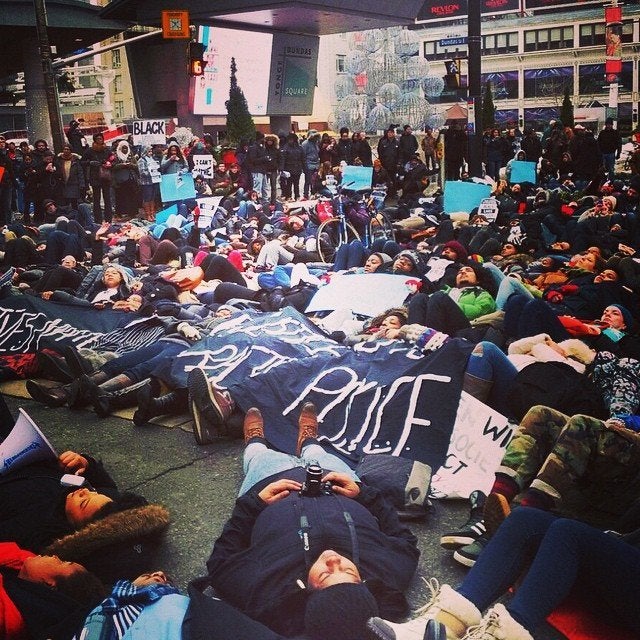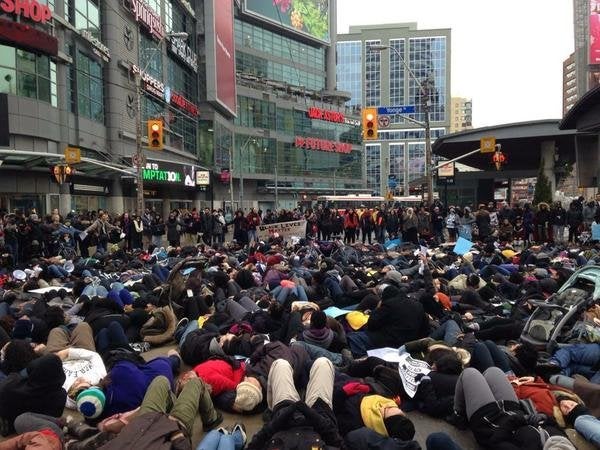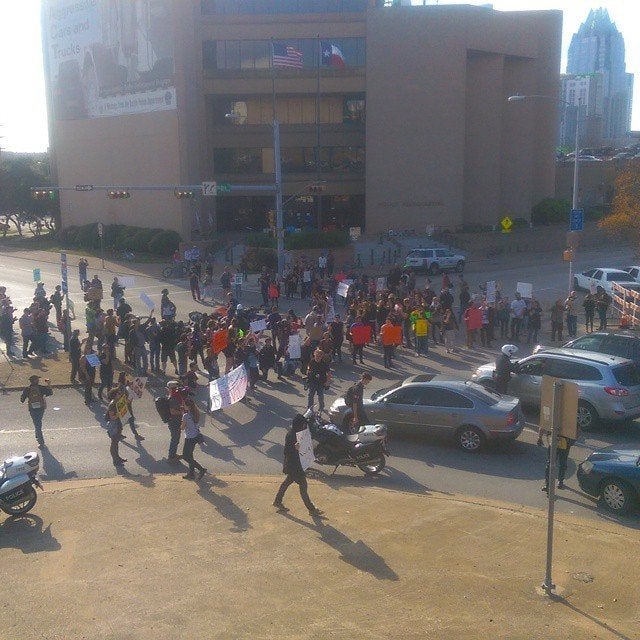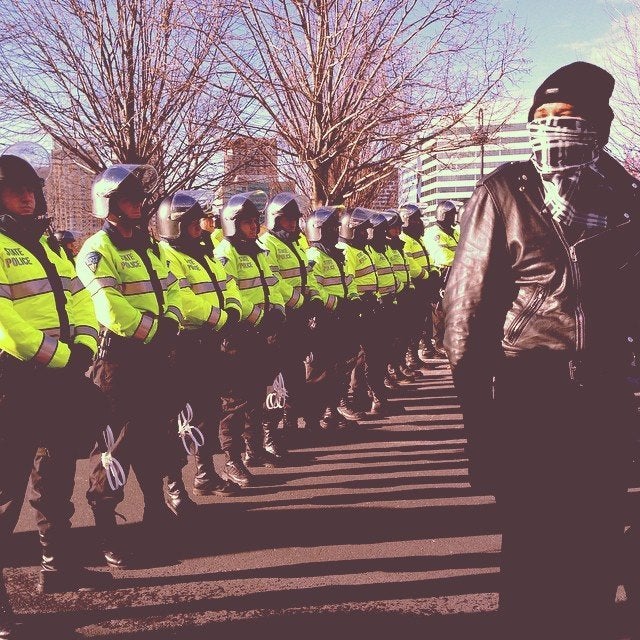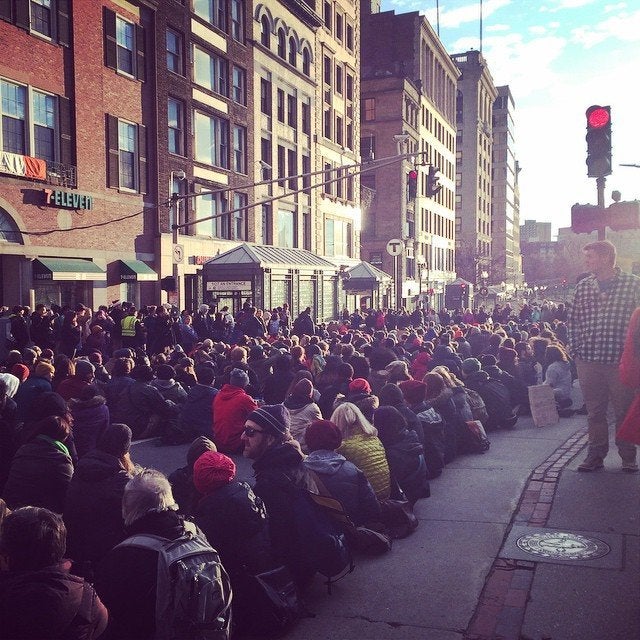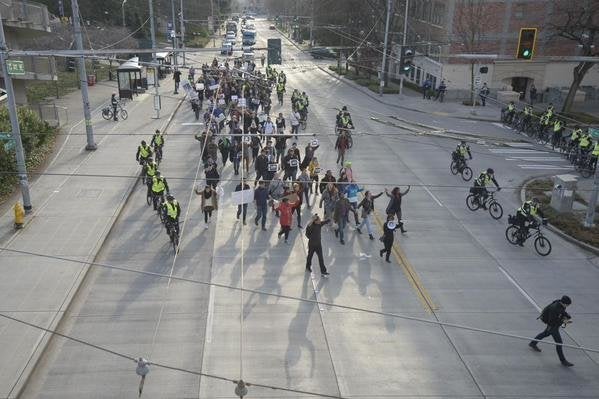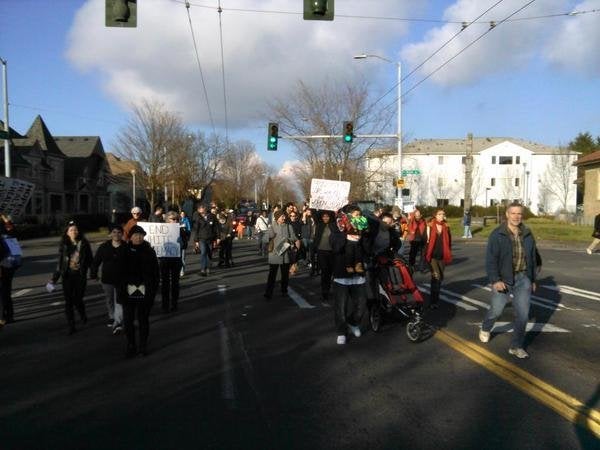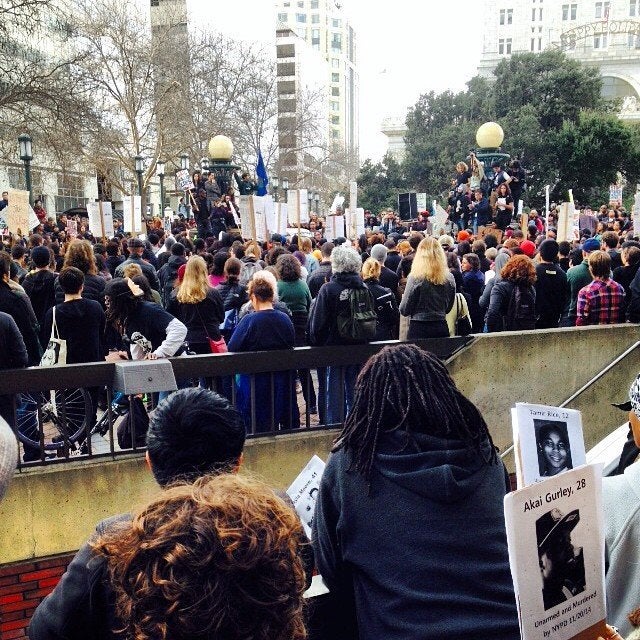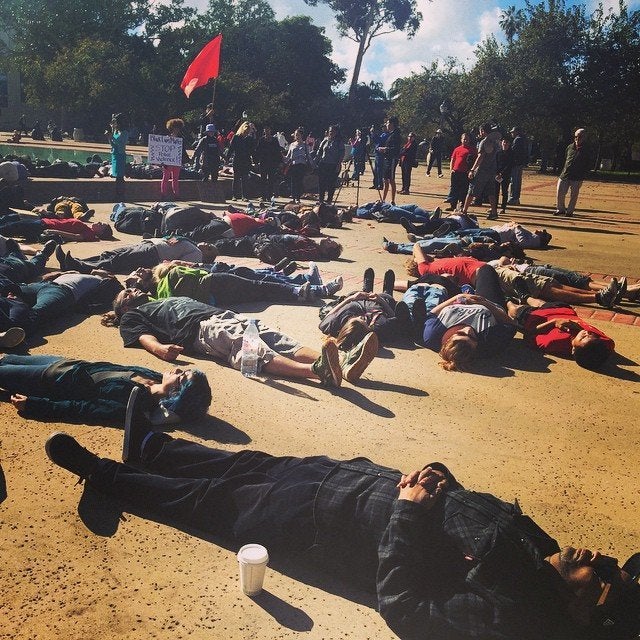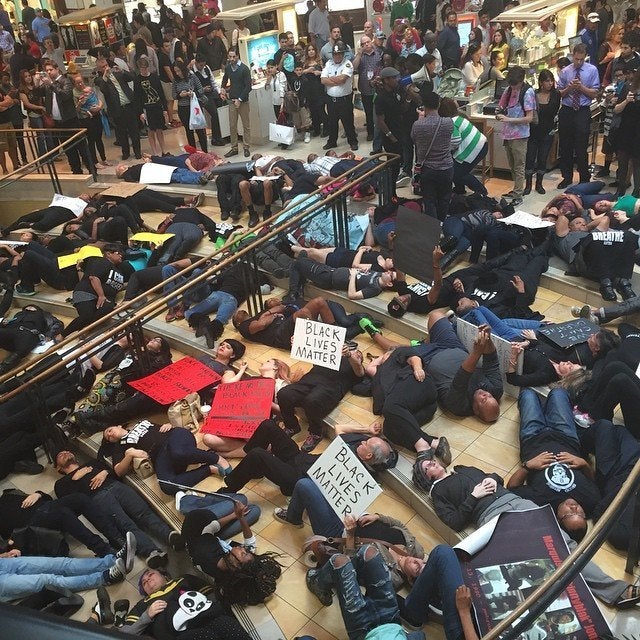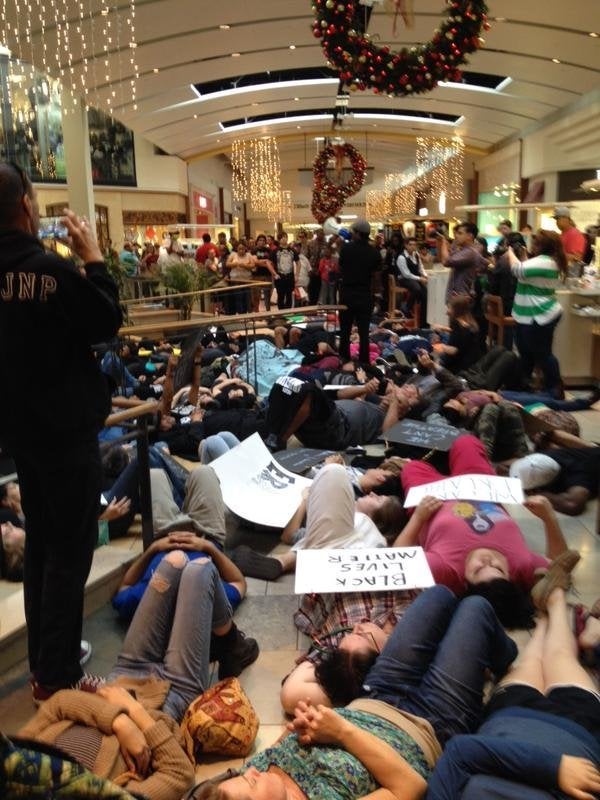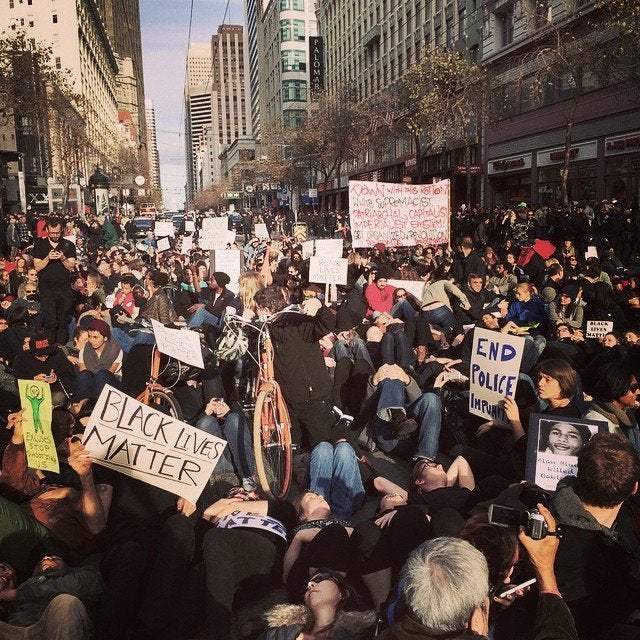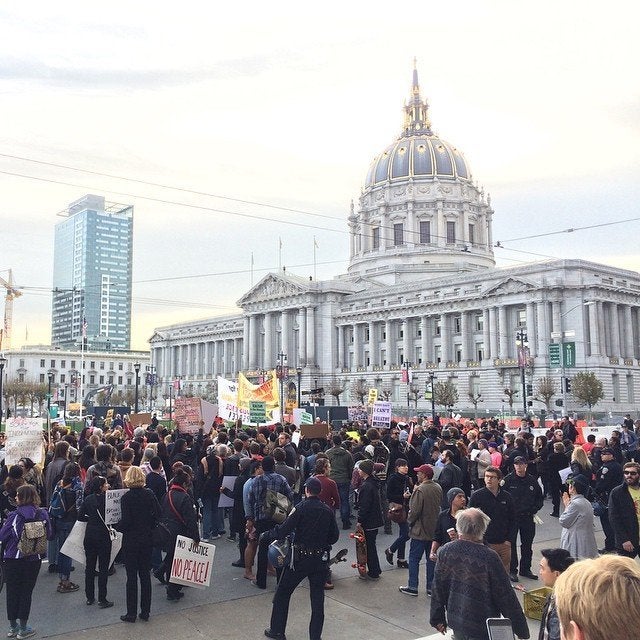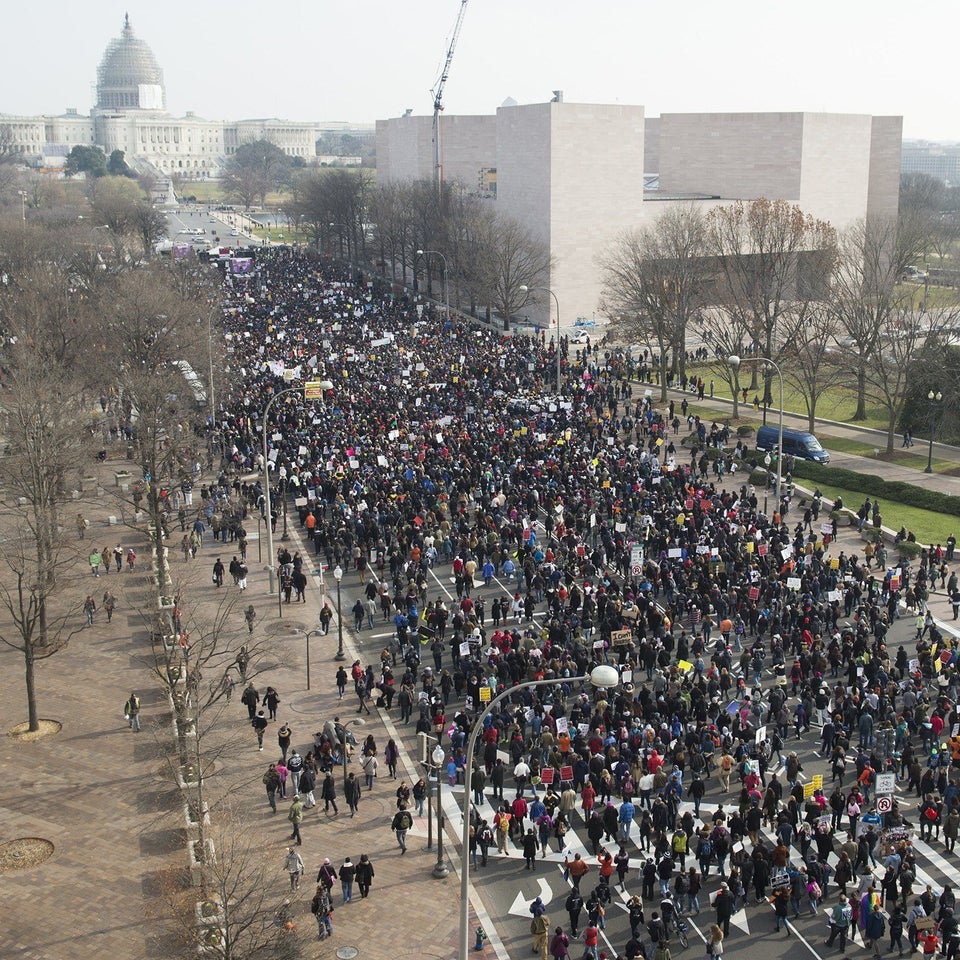 Saul Loeb/AFP/Getty Images