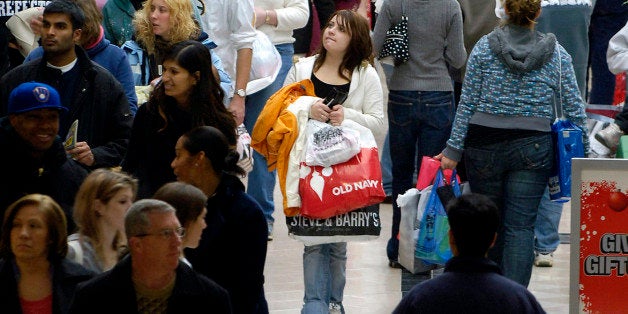 A western New York shopping mall is threatening to fine retailers about $200 an hour if they fail to open at 6 p.m. on Thanksgiving.
Walden Galleria, a suburban Buffalo retail complex with more than 200 stores, told store managers in a meeting last week that they must open their doors when the shopping center opens on the holiday, or pay penalties specified in leases, 10 managers told The Huffington Post on Tuesday. Waiting until midnight to open may cost stores $1,200 or more.
Struggling to compete with big-box stores and online retailers, shopping malls around the country plan to kick off Black Friday early by opening on Thanksgiving. The malls are trying to keep up with stores like Kmart, Target and Walmart, which have all pushed holiday shopping's start date to turkey day.
It's not uncommon for mall property managers to penalize stores for time spent closed when the rest of the mall is open. Though the practice still can ignite controversy. InAlbany, New York this year when a shopping mall refused to close despite a snowstorm, stores stayed open to avoid fines and many workers complained.
Malls are keenly interested in keeping its shops open. Part of the rent the mall collects from each store is based on its sales. If a store is closed during mall hours -- particularly busy holiday shopping hours -- it theoretically would make less money and would pay less rent, said Steven Gursky, an attorney who handles retail leasing for the New York-based law firm Olshan Frome Wolosky.
This year is the first that Walden Galleria -- along with many other malls -- is inviting customers to shop doorbuster sales in the middle of Thanksgiving. Rival malls that open on the holiday said they will not punish stores that refuse to participate in the early Black Friday shopping bonanza.
"The store must be open," said Chuck Sinclair, manager of the sporting goods store Sports Obsession in the Walden Galleria. Reluctant to work on the holiday, he added with a laugh: "But that doesn't mean I'm going to let shoppers in."
The fines vary by lease, according to the store managers. And some service-based outlets in the mall, such as hair salons and certain boutiques, can get exemptions, they said.
Matthew Bader, the galleria's general manager, did not respond to repeated requests by phone and email for comment. A spokeswoman at Pyramid Management Group, the Syracuse-based developer and property manager that operates Walden Galleria, directed questions to Bader.
The mall joins major retailers that have come under fire this year for kicking off holiday shopping on Thanksgiving.
"It's a family day, it's a holiday and frankly it's really getting out of hand with how stores are opening so early," said Brian McKnight, manager of Walden Galleria's Art of Shaving boutique, which will absorb the store's $250-an-hour fines and remain closed until 5 a.m. on Black Friday. "It's about having that comfortable work-life balance and respecting my employees' holiday time with their families."
Not every store has such generous corporate offices. At Pacific Sunwear, the California surf fashion chain, manager Melanie Garrido told HuffPost her outlet's parent company wouldn't pay fines to remain closed, so she had to schedule workers on Thanksgiving evening.
A spokeswoman for PacSun said the company's policy is simply: "When the mall is open, our PacSun store is open."
The push to open earlier than ever underscores the difficulties faced by malls as shoppers, made cost-conscious by the Great Recession, have migrated to discount retailers and e-commerce sites. Luxury malls -- ones anchored by such ritzy department stores as Neiman Marcus, Nordstrom and Saks -- have rebounded as wealthier clientele quickly regained disposable income in recent years. But malls anchored by mid-market department stores, such as Macy's, J.C. Penney and Sears, continue to struggle.
"Mr. and Mrs. Average America are squeezed and retailers are trying to respond to that in any way they can to drive footsteps into their stores," Howard Davidowitz, a retail analyst and consultant, told HuffPost. "And the mall is not known for the greatest deals."
Davidowitz said malls command higher rents than the spaces outside malls occupied by such stores as Target, T.J. Maxx or Family Dollar, making it difficult for mall-based retailers to offer better deals. And, of course, many online stores don't pay anything for retail space.
"Unfortunately it's come to this," Hitha Prabhakar Herzog, a retail analyst and chief research officer at AitchPe Retail Advisory, said of the earlier Black Friday hours. "Malls are losing money by the minute."
McKnight, the Art of Shaving manager, said Walden Galleria's management pushed for earlier hours after Macy's, one of the mall's big anchor stores, announced it would begin Black Friday sales at 6 p.m. on Thanksgiving. For the last two years, the mall has opened at midnight, McKnight said. He complained that the mall's management waited until Halloween to tell tenants, and "it put a lot of managers in a scramble to get staffing."
Still, some of the mall's store managers welcomed the holiday hours.
Alyssa Newell, who manages the family fashion retailer Buckle, said she opted to open at 6 p.m. on Thanksgiving because she expects to make a lot of sales.
"We just had the availability," she said of her employees, some of whom work as personal shoppers for the store's customers. "For us, it just made sense."

Related
Before You Go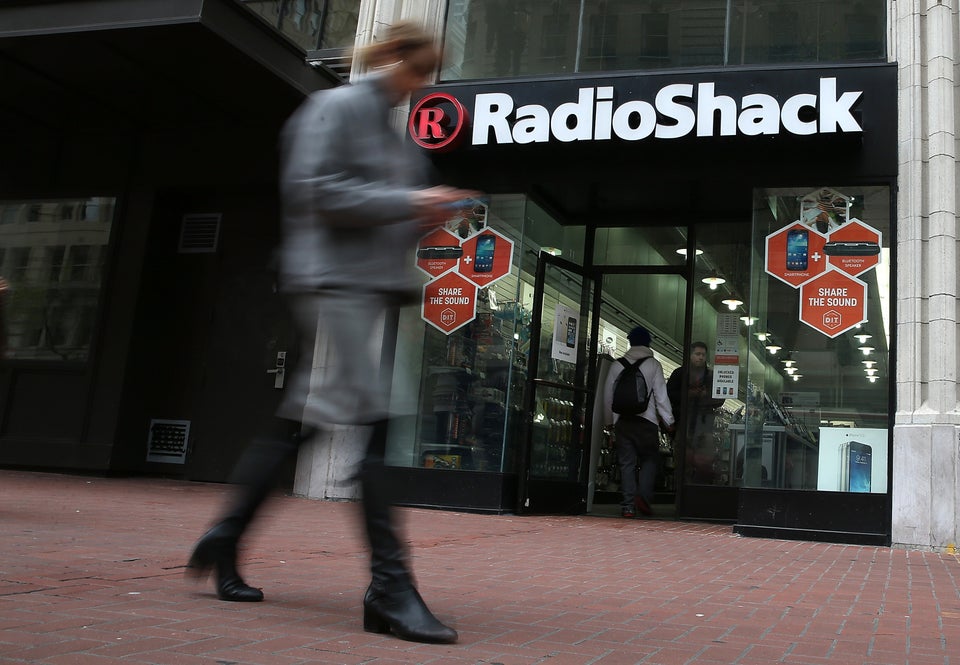 America's Worst Companies To Work For
Popular in the Community