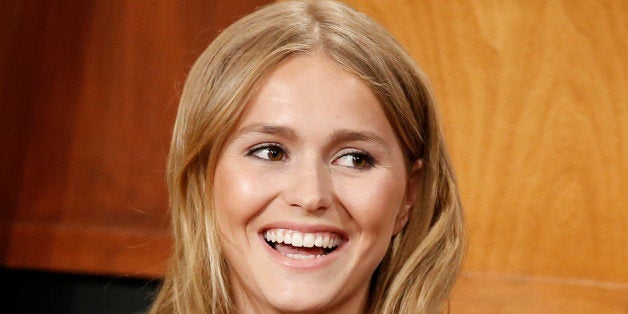 Mallory Edens, the 19-year-old daughter of Milwaukee Bucks co-owner Wes Edens, took exception to the NBA Draft Lottery column by sportswriter Chris Sheridan -- she didn't like being called a "trophy daughter." (Who the hell would?)
"One year after Mallory Edens captivated us all at the NBA draft lottery, a new NBA rule deprived us of a close-up look at the trophy wife of Minnesota Timberwolves owner Glen Taylor.

Her name is Becky, she is fantastic looking, and she was supposed to have been onstage instead of the 74-year-old Mr. Taylor as the T-Wolves won the top pick in the 2015 NBA draft.

Unfortunately, the puritans at the NBA instituted a new 'no family' rule for this year's lottery, which also means we've seen the last of Nick Gilbert and his bow tie.

Yes, this is a shame. But the lottery is not about trophy wives or trophy daughters or even trophies -- at least in the short term."
Enter Edens, who participated in the lottery last year, to direct a bit of rightful shame in Sheridan's direction:
Before You Go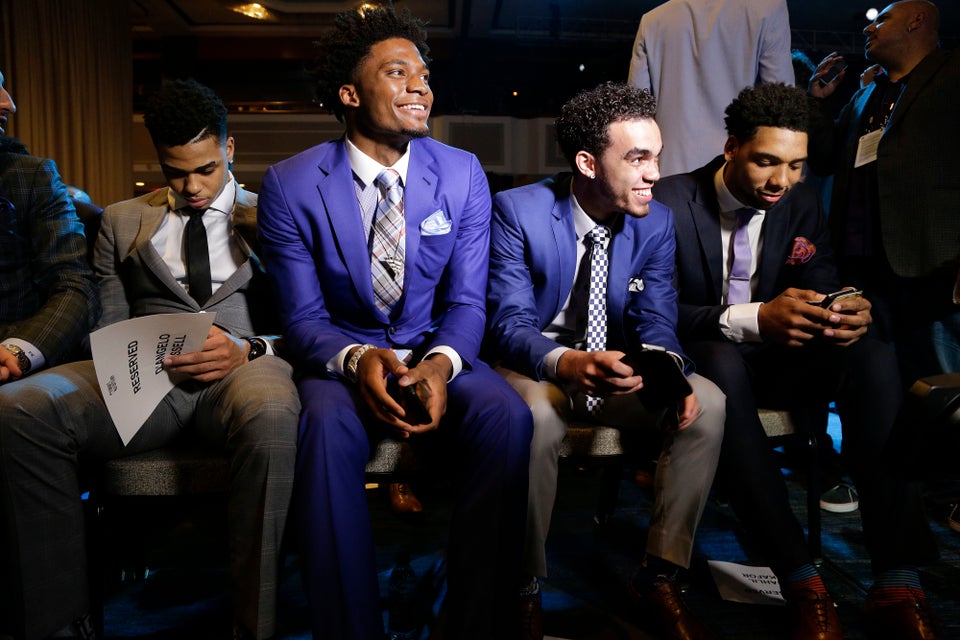 2015 NBA Draft Lottery
Popular in the Community