All parents have high hopes for their babies, dreaming up what successful citizens their little bundles of joy will become. French photographer Malo takes these daydreams to new heights through his photography collection "One Day You Will Be My Child."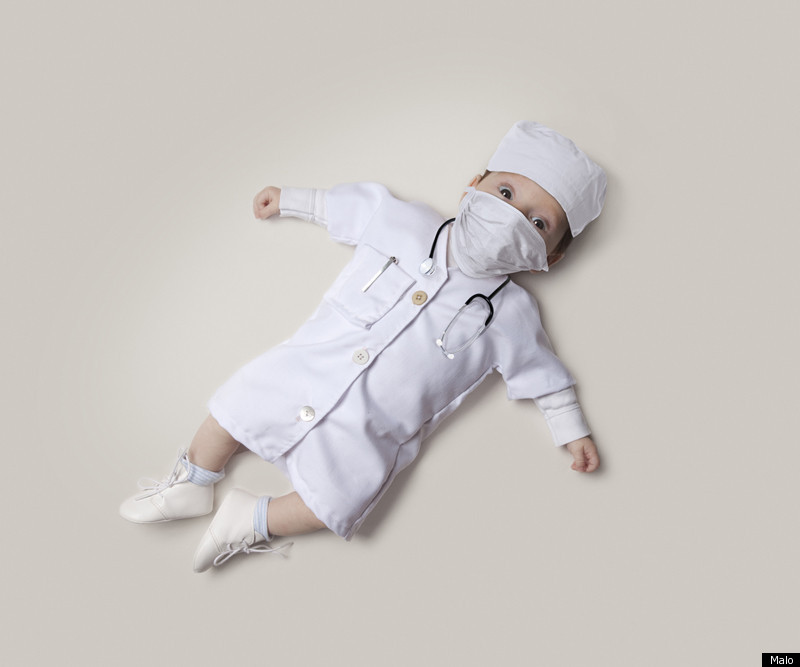 The collection depicts a rather adorable child assuming a variety of possible occupations. There is a baby chef, a baby friar, a baby military man, even a fist-pumping baby superhero. What really makes these pictures melt your heart are the details ... we just love the tribal tattoo on the surfer, and the petrified look on baby doctor's face is pretty priceless, right?
What do you think... are these photos cute or disturbing? Do they remind you of being a frantic parent, or even a child in search of what path to take? Is this fine photography or a glorified Anne Geddes? Don't just sit there; let us know in the comments section below.
Calling all HuffPost superfans!
Sign up for membership to become a founding member and help shape HuffPost's next chapter