The European island nation of Malta legalized same-sex marriage in a nearly unanimous parliamentary vote on Wednesday.
The Maltese Parliament approved the Marriage Equality Bill with the support of all but one House MPs, according to Malta Today. The bill consists of several laws, as well as changes to the Marriage Act, both legalizing gay marriages and swapping out gender specific wording for neutral terms across several laws.
References to "husband," "wife," "father" and "mother" will be changed to "spouse" and "parent" in a number of laws, including the Criminal Code, the Code of Civil Organization and Procedure, The Interpretation Act, The Civil Unions Act and the Civil Code, reports Malta Independent. The new bill also grants same-sex couples equal rights to adopt children.
"Malta wants to keep leading on LGBT issues and civil liberties, to serve as a model for the rest of the world," Malta's recently re-elected Prime Minister Joseph Muscat told the BBC.
Malta's population of fewer than 450,000 inhabitants is overwhelmingly Catholic, and the Roman Catholic church plays a prominent role in the Mediterranean country's civic life.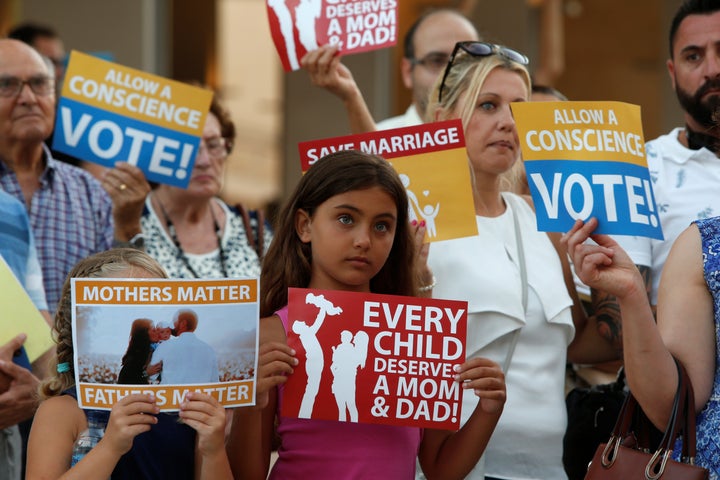 Malta Archbishop Charles Scicluna spoke out against the changes to the Marriage Act and the introduction of gender neutral terminology.
"We are not against gays," he recently told a church community, according to the BBC. "But we do not need to change the way in which God created marriage to enable us to say that two men or two women can get married."
With Wednesday's vote, Malta joins more than a dozen other European countries that have legalized same-sex marriage, including Germany, France, Belgium and the Netherlands.
Before You Go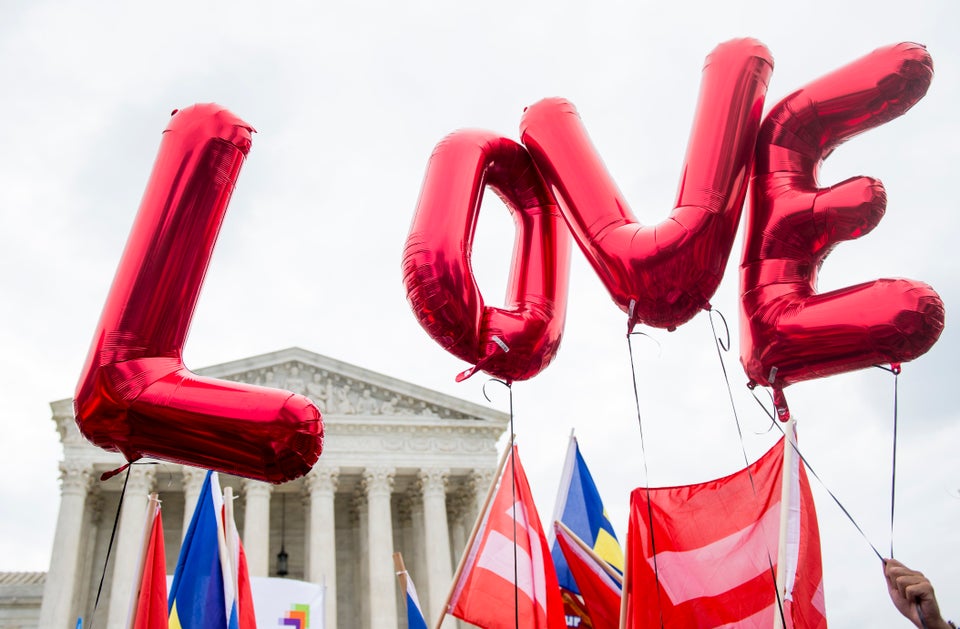 Celebrations Of Same-Sex Marriage
Popular in the Community