"What does data retention mean?"
German Green Party politician Malte Spitz asked audience members attending a TED talk in June this basic question.
Under this directive, governments and police agencies could request information from mobile phone companies to access user data, but only via the court system. So prior to Germany ruling this mandate unconstitutional, Spitz decided to file a suit against his phone company Deutsche Telekom in order to receive his own stored data.
After reaching a settlement, Spitz received a CD of his records in the mail. "At first I thought, okay -- it's a huge file," he said during the TED talk. "But then I realized, this is my life. This is six months of my life […] You can see where I am, when I sleep at night, what I'm doing."
"If you have access to this information, you can see what society is doing. If you have access to this information you can control your society. This is a blueprint for countries like China and Iran," Splitz said while demonstrating for the audience a graphic of his personal connections.
The TED talk, which received a standing ovation, recently became a buzzed-about topic on Reddit as users take stances on what privacy means in today's mobile society.
"That's just incredible... Intelligence agencies could crack down on basically any uprising. I guess [protesters] and rebels need to stay off line as much as possible," wrote one commenter.
Indeed, social uprisings were discussed in the TED talk, too. Spitz, who was born in Berlin, suggests that if the German secret police in Communist East Germany had controlled access to citizens' data, the Berlin Wall may have never come down in 1990.
The United States currently has no mandatory data retention law. However, if providers of electronic communications or remote computing services store electronic communications or communications records, the government may obtain access to the stored data…
Earlier in July, Reuters reported a sharp increase in "requests from U.S. law enforcement agencies for their customers' cell phone records," with more than 1.3 million requests made last year.
"Law enforcement agencies are looking for a needle, but what are they doing with the haystack?" asked Rep. Edward Markey, a member of the House Energy and Commerce Committee, in response to the report on requests for carrier data.
Spitz ended his TED talk by emphasizing that technology consumers are the key to challenging privacy norms in today's society. "Every time you use a mobile phone," he cautioned, "let it be a reminder that you have to fight for self determination in the digital age."
What do you think about Spitz's TED discussion and the issue of mobile privacy? Why should or shouldn't government's have access to our cellphone data? Let us known your thoughts in the comments section below, or tweet us (@HuffPostTech).
Before You Go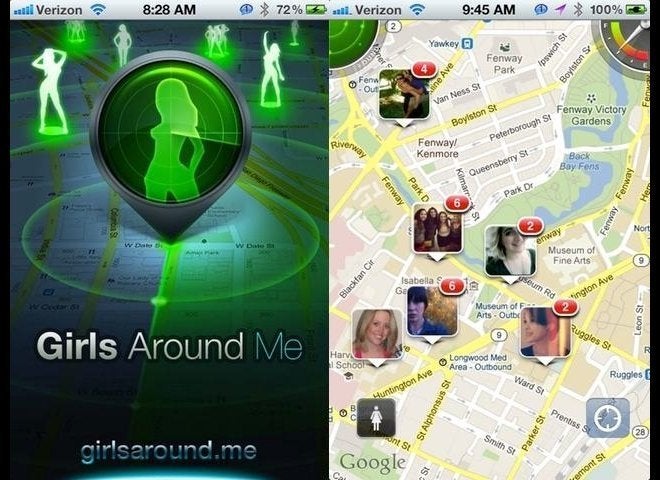 Creepy Apps
Popular in the Community