A Connecticut teen who drowned in his high school's pool last Wednesday was reportedly under water for 17 minutes while other students unknowingly swam above him.
A surveillance camera at the pool shows 14-year-old Malvrick Donkor climbing into the Manchester City High School pool's deep end and disappearing underwater, an anonymous source told the Hartford Courant.
"Theres no splashing, no flailing like you would typically think of," the source told the paper. "He just slipped underwater. Other kids were swimming over the top of him, not knowing he was down below."
No one noticed Malvrick in the pool until the end of class, when a student alerted swimming teacher Thayer Redman, who dove in to pull the teen out. Malvrick was rushed to the hospital and later pronounced dead. It's unclear how many adults and lifeguards were supposed to be supervising the students at the time.
911 calls made at the time of the accident paint a frenetic image.
"We need help!" one student says in a call. "I'm at Manchester High School. W'eve had a student that's drowned in the Manchester pool."
The student continues to tell the dispatcher that a teacher was administering CPR and they need immediate assistance, but had "no idea" how long Malvrick had been in the pool.
A vigil was held for the teen Monday, and an investigation is underway. The medical examiner ruled Malvrick's death an accidental drowning, NBC Connecticut reports, and the Donkor family, recently immigrated from Ghana, has hired an attorney for a possible lawsuit.
Interim School Superintendent Richard Kisiel has declined to comment on an open investigation, but Redman has been placed on paid administrative leave. Redman is also the boy's track and field coach at the school and one of eight finalists for the 2011 National Coach of the Year.
"What happened on Wednesday was a terrible tragedy for Malvrick's family and friends, for those who were present during the emergency, for those who tried to provide help and support for Malvrick, and for the entire school community," Manchester High School Principal Matt Geary wrote in a letter on the school website. "We stand together now as a community in mourning over a student taken from his family and friends far too soon and it is together, through leaning on and looking out for each other, that we will make it through this difficult time."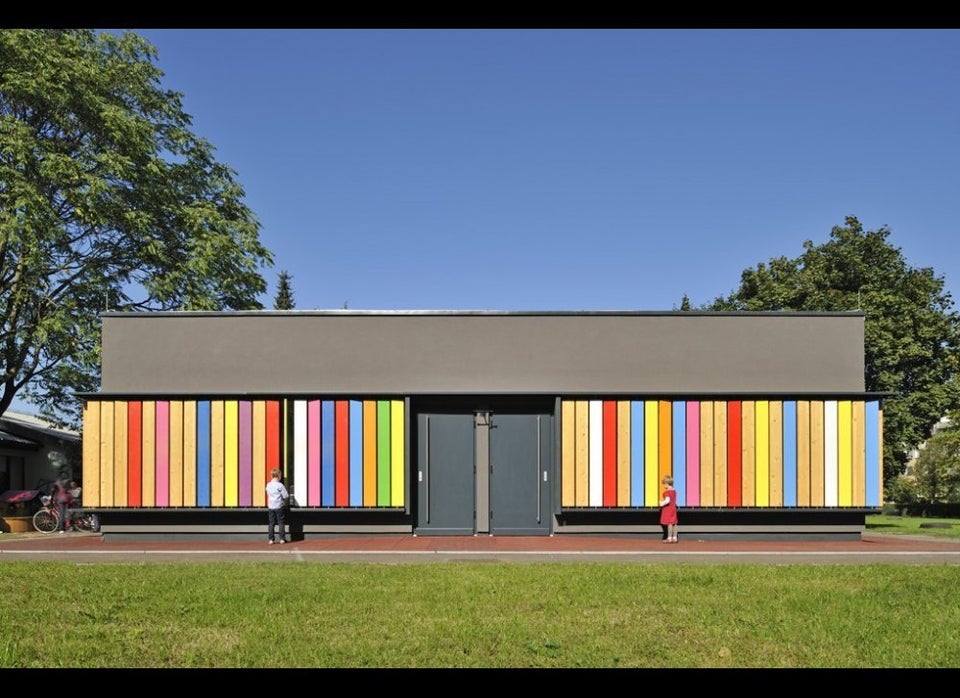 The Most Beautiful and Imaginative Public Schools in the World
Popular in the Community