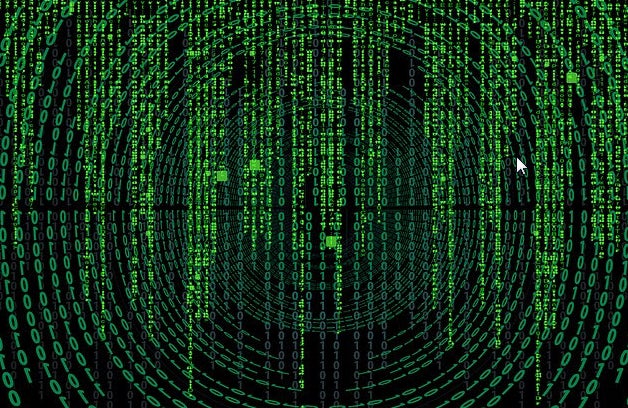 In 2017, malware attacks affected over half of the adult population of the United States. Let's be clear about what we mean by malware. Malware is an umbrella term. It stands for a variety of malicious software, including Trojans, spyware, worms, adware, ransomware, and viruses. While it's true that all viruses are malware, not all malware are viruses. Unfortunately, many people and organizations operate under the assumption that virus detection software will protect their computer from malware. However, often that is not the case.
Some antivirus software may have rudimentary tools to remove malware. However, modern malware is sophisticated and these rudimentary tools typically do not detect or remove it. It can hide in the infected computer undetected and the hacker can attack at any time.
Among the worst of the malware attacks is identity theft. Unfortunately, this type of attack is increasing. For example, the 2017 Identity Fraud Study (Javelin Strategy & Research) indicates that hackers stole $16 billion from 15.4 million U.S. consumers in 2016, compared with $15.3 billion and 13.1 million victims in 2015. In 2017, attackers stole over half of the adult U.S. population's (143 million) Social Security numbers. Experts estimate about one in three of the stolen Social Security numbers will result in an identity theft. Sadly, the occurrence rate of identity theft is about once every two seconds.
Now let's discuss what you personally can do to protect identity. This is one area where an ounce of prevention is worth a pound of cure. Here are some precautions you can take:
· Guard your social security number:
-Don't carry your social security card in your wallet or write your number on your checks
-Only give out your SSN when absolutely necessary
· Don't respond to unsolicited requests for personal information (your name, birthdate, social security number, or bank account number) by phone, mail, or online
· Don't open any email whose sender is unfamiliar to you and, even then, don't open any attachments unless absolutely necessary
· Install malware protection software on your computer, not just antivirus software
This last point deserves some explanation. Antivirus programs may not protect you against malware. It has to do with their design. Their primary function is to protect your computer from computer viruses. Remember, while a virus is malware, not all malware are viruses. There are malware protection programs specifically designed to detect and remove malware. Here are two for your consideration:
1. Anti-Malware Pro 2017. Security software that removes viruses, malware, spyware, adware and privacy traces. This is a fast and simple service relied upon by millions of satisfied users. Click here to check out Anti-Malware Pro 2017
2. SpyRemover Pro. This is state of the art software that is both clean, modern and very effective in detecting and removing all kinds of viruses, spyware, malware and adware. Click here to check out SpyRemover Pro
Protection Against Electronic Pickpockets
It is not sufficient to protect your computer. Unfortunately, there are electronic pickpockets that can access to your sensitive cards, passport, and drivers license, while on your person. A classic pickpocket might use sleight of hand or a diversion to steal a wallet and other valuable. Today, though, an electronic pickpocket can steal your most important information by simply scanning you with a concealed RFID (i.e., Radio Frequency Identification) reader. You may be in a bus station, airport, or stadium parking lot. It does not matter. A powered RFID reader can scan and steel your unprotected information at distances of up to 300 hundred feet away, without a direct line-of-sight to the victim. In other words, you may never see the thief or know that your most sensitive information is being stolen. To protect against electronic pickpockets I suggest you check out SignalVault, which can protect you in seconds. All SignalVault products use RFID protection to keep scammers from getting electronic access to your sensitive cards, passport, and drivers license. Explore their slim debit and credit card protector, their protecting phone case, and their protecting passport organizer. Click here to check out SignalVault.
The widespread occurrence of identity theft is causing millions of people anguish. Unfortunately, restoring and repairing your credit report can take months to years. On average, it takes six months to recover from identify theft. This means identity theft victims have credit issues for months until they are able to restore their credit and lock out the hackers. While it's true that homeowners and renters policies provide coverage for theft of money or credit cards, the amount of coverage is limited (usually $200 in cash and $50 on credit cards). Specific identity theft policies may provide greater coverage. However, this is analogous to closing the barn door after the horse has bolted.
I strongly suggest you take action and adopt the recommendations outlined above. They will go a long way to protecting your identity and valuable data.
Disclosure: Please note that some of the links provided in this article are affiliate links, meaning, at no additional cost to you, I will earn a commission if you purchase through those links.
Related
Popular in the Community