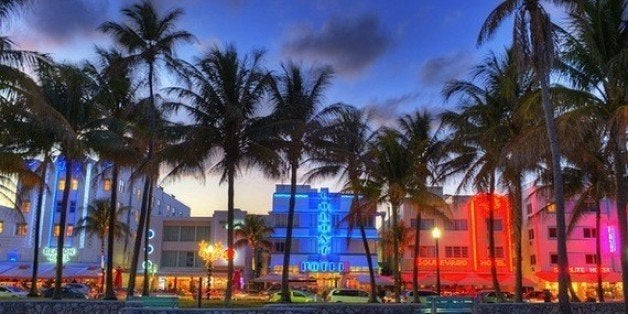 When you become a mom, there are lots of firsts. These "firsts" are celebrated, photographed, written about, shared and framed. The first day home with baby, first birthdays, first real meltdown, first day back to work. Now, I'm about to embark on another first...
Mama's first girls' trip!
There have been weekends at a lake house or a night when everyone is at the grandparents. But never a trip where I am off, alone, on an airplane, away from my family. Am I escaping? Am I running away for a few days? Am I sooo excited? Am I sooo terrified? Yes, yes, yes and yes! Do I feel guilty? Do I deserve it? Will they miss me too much? Yes, yes and I don't know. I know I have my husband and grandparents all ready to hold down the fort. Will I panic when the wheels are up? Probably. This is different from a trip with my husband, because he is my other half. This trip is with close friends, of course, but they offer a chance of freedom that no family member can give. These are girls that knew me before I became the me I am today. Before my twenties and thirties, before kids and even before my husband. Am I still in there? Some parts, I think yes, and others, I am glad to say, definitely not!
There are all kinds of parts of "me": Mommy. Wife. Sister. Daughter. Writer. Friend. Megan. Can a little break help me get back to my core? The "real" me, or the me I have become along the way? Don't we all just wonder, Is the old me still in there? Will I find her on some faraway beach? For me, not just any beach... South Beach!
Gosh, I feel like such a rebel! I am still shocked I even booked the flight, although I was sweating when I did it. And experienced buyer's remorse the second I saw the confirmation email that Saturday morning back in February. Oh, and the waking up in the middle of the night thinking, What have I done? and What if? Then the sun came up and I reminded myself that I will be gone a total of 72 hours, I'm not going on a backpacking trip in Uganda! But, will I be just as out of my element? Probably not. South Beach used to be my element. I used to live in South Florida and started drinking mojitos over 12 years ago, before they were cool. They used to just be Cuban. Anyways, the last time I was there I was just-out-of-college, not married yet and definitely-not-thinking-about-kids Megan. No wrinkles, few worries, all the time in the world. My whole life lay ahead of me, full of possibilities and parties. Now, my element is diapers, dishes, carpools and Band-aids. I'm used to sloppy kisses, laundry and getting lost in my computer. Watch out South Beach, here comes 35-yr-old, happily-married, 3 wild-kids-at-home with the wrinkles and mom-brain to prove it Megan. Not sure which is scarier?!
So, instead of putting a Band-aid on, I am pulling one off. I am doing something I have been too afraid to do... go. I just had never gone anywhere since I first heard, "It's a boy!" almost six years ago. I think when we get too comfortable, we need to make a change. We need to challenge ourselves. We need to buy the ticket. As moms, we are always giving ourselves away, often to the point there is nothing left to give. I don't want to get there. I don't want my cup to be empty. I want to say...
"I walked far down the beach, soothed by the rhythm of the waves, the sun on my bare back and legs, the wind and mist from the spray on my hair. Into the waves and out like a sandpiper. And then home, drenched, drugged, reeling, full to the brim with my day alone."
I always try to place myself inside those words from her inspiring book about the life of the American woman, Gift From the Sea. She wrote the book 60 years ago, and it's as relevant as if she wrote it last week. But, that is a post for another day. Today, is packing, and list-making for my husband, and a promise to myself to sit still and let myself be filled up again. To the brim.
I am not delusional. Today, anyway. I don't think I will answer all of woman's great questions in a mere three-day getaway. I do know that no one will wake me up during the night looking for Mr. Noodles under their bed. What will happen? What will I learn? Maybe nothing. Maybe I will just have a nice time sitting by myself on the airplane with a book. Just like the "old me" used to. Will I see a glimpse of her? Will I be able to look through her care-free eyes for a few days? I think I will find her on some faraway beach. After all, I think she is the one who clicked "purchase ticket" in the first place.