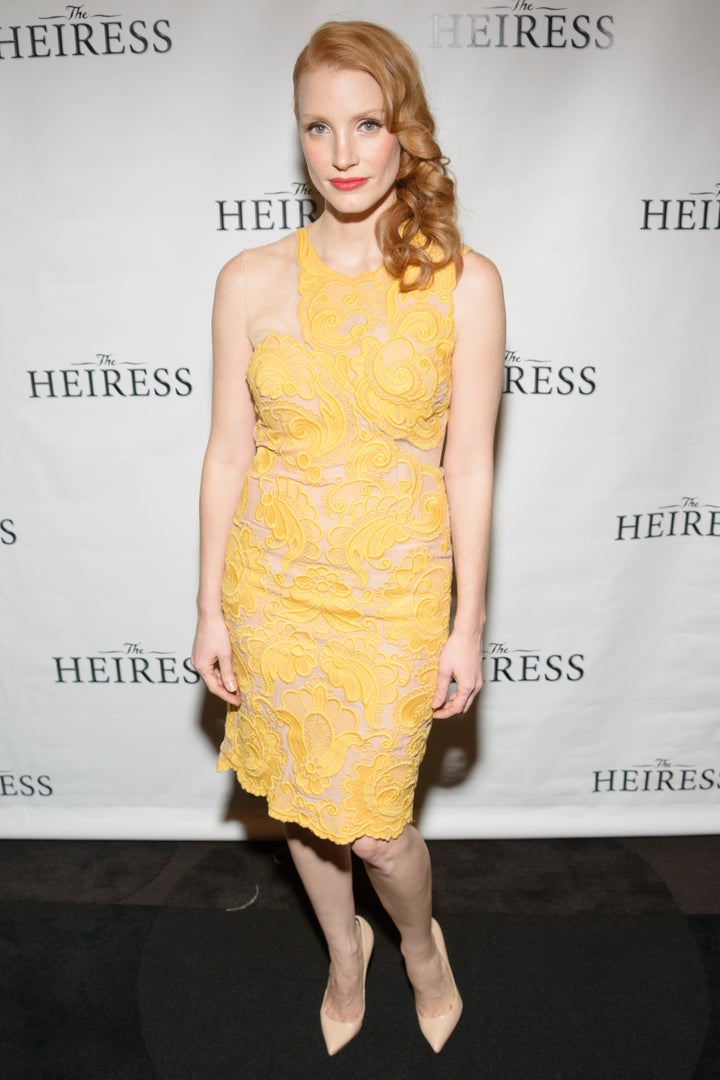 Barbara Muschietti is a native-Argentinean who has traveled the globe following her dream, to make feature films. This January, her supernatural thriller Mama, starring Jessica Chastain and Nikolaj Coster-Waldau, hits theaters. She wrote the movie with her brother, Andy, who directs the feature, and produced it with Guillermo del Toro and J. Miles Dale.
When I first met Barbara in the summer of 1994, she was a UCLA student studying Italian in Modena, Italy. We bonded over Robert Altman and Nutella, and I was struck by her passion to make movies. Recently, we got the chance to discuss her upbringing, how she got into the industry and the process of making Mama.
Julie Ingram: At what age did you know that you wanted to be a filmmaker?
Barbara Muschietti: I must have been five. My parents would take my brother, Andy, and me to the drive-in theater as often as possible. I knew there was something there for me, but I did not make the connection that I wanted to make films until I got to LA, at age 18. In Argentina, growing up in an era of repression, when filmmaking almost disappeared, making movies seemed impossibly distant.
At age 18, you moved to Los Angeles and enrolled at UCLA. Briefly describe your time at UCLA in relation to your goal to make movies.
I watched everything. I went to the movies seven days a week, sometimes twice a day. I read everything. I was aware of the privilege of having all this around me, the school libraries, the filmotechs, the teachers. I may have ploughed through school a little too hard. I didn't have a lot of fun. I was very serious about learning. Maybe too serious.
You worked at the production company Cecchi Gori in the height of its production era. What did you do for that company? What did you learn from it? And more specifically, how is your Italian?
I was film producer, Gianni Nunnari's, assistant. I read incoming material and did all the things LA assistants do. The LA office was quite small, so we all knew each other quite well. Gianni was great and Anna Gross, the vice-president, was a huge influence. I love her. As far as my Italian, it's amazing. Actually, because I'm Argentinean, I can fake my way through proper Italian quite well.
What other jobs did you have before this one? Where did you start out?
I was the garbage-collector PA on my first professional production. Literally. I had just graduated from UCLA and the job was a big slice of humble pie. At the right time may I say. But that job led me to work on my next job, which was Alan Parker's Evita. I learned everything on that movie. Old school, amazing team of people. You'd walk by the toughest electrician in the crew, and he'd be mouthing the lyrics of "Rainbow High." When we were done shooting, I thought my life had ended. I can probably connect all of my jobs since to the people I met on Evita.
I know that you were born in Buenos Aires, Argentina, and that you have also lived in Los Angeles, Onekama (Michigan), London and Barcelona. How would you describe each city in a word or two?
Buenos Aires: Beautiful Chaos
Onekama: Population 600
Los Angeles: Freedom
London: Bad Weather
Barcelona: Better Weather
You and your brother, Andy, work as a team. What are the traits you most admire in him -- first as a brother, second as an artist?
As my brother, I love the fact that he forgets to give me a birthday present every year. I actually hate that. We just have each other's backs, working and also living. He is insanely funny. I don't laugh with anybody as hard as I laugh with Andy. He's my favorite person in the world. He knows that though, so sometimes I have to smack him down. As an artist, he is fearless and sensitive. He draws, plays instruments, sings, dances the Lindy Hop. He can abstract himself from all the noise around and focus like no one I know. And that's one of the reasons he is such a good director. I am the one in the corner absorbing all that noise and trying to give it an order.
What inspires you artistically?
I tend to be inspired by the difficulty in any process. I am a Capricorn, so I always have a soft spot for people who work hard against the current. I love eerie Latin American literature, like Borges, Cortazar, Quiroga, and Arlt. Quiroga's short stories gave me the inevitable desire to write all through high school. When I first visited the Musée de l'Art Brut in Lausanne I was floored. The beauty in the obsessions of each of these artists was unique and clearly so crazy. Also, Greek and Roman Mythology. I am a sucker for it. It's the mother of all soap operas. My parents gave me Greek Myths by Robert Graves when I was 12, and I thought, "Why would I want to read anything else?" It's all there. Another favorite is Close Encounters of the Third Kind. It's been with me for 35 years. I don't remember ever having mashed potatoes without sculpting a Devil's Tower on my plate.
What was the biggest challenge that you faced making the movie, and what did you learn from it?
Writing and sitting in the editing suite for five months. Both excruciating processes. But you have to go through both if you want to make the kind of movies Andy and I like to make, even if it hurts.
Your movie, Mama, stars two accomplished actors, Jessica Chastain and Nikolaj Coster-Waldau. What was it like working with such talent?
It will be hard next time around because I am convinced we'll never be this lucky again. Both Jes and Nik are not only unbelievably talented and professional, but nice, warm people who I honestly hope stay in our lives for a long time.
What advice can you give to an aspiring filmmaker?
To actually make them. To write little stories, shoot them, edit them. To create their own language and process. You don't need a crew to learn. When you get to write/produce or direct a bigger movie, there's a lot of time spent "managing." Crew, cast, notes, more notes etc. Learn your skills and feel comfortable with them before having to start to "manage, "because that's a whole different creature, one that you cannot avoid as a filmmaker.
Mama opens January 18, 2013
Mama short film on which the movie is based
REAL LIFE. REAL NEWS. REAL VOICES.
Help us tell more of the stories that matter from voices that too often remain unheard.