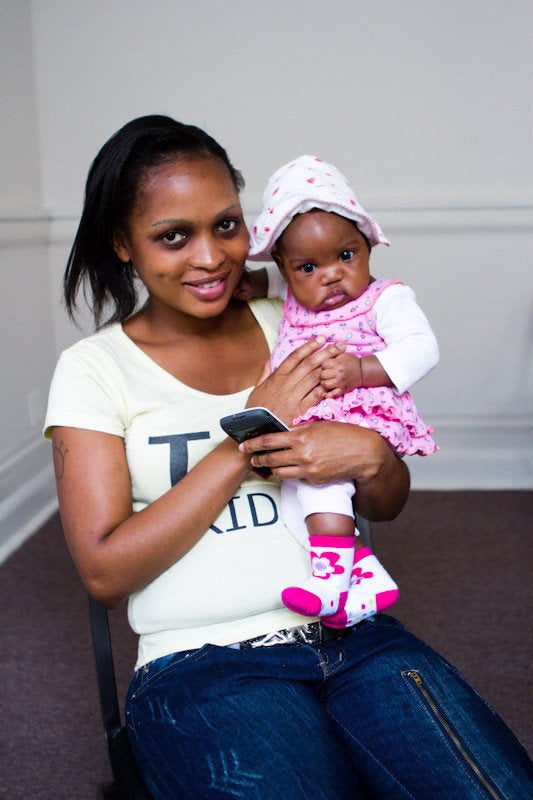 This post is part of the Global Mom Relay. Every time you share this blog, $5 will go to women and girls around the world. Scroll to the bottom to find out more.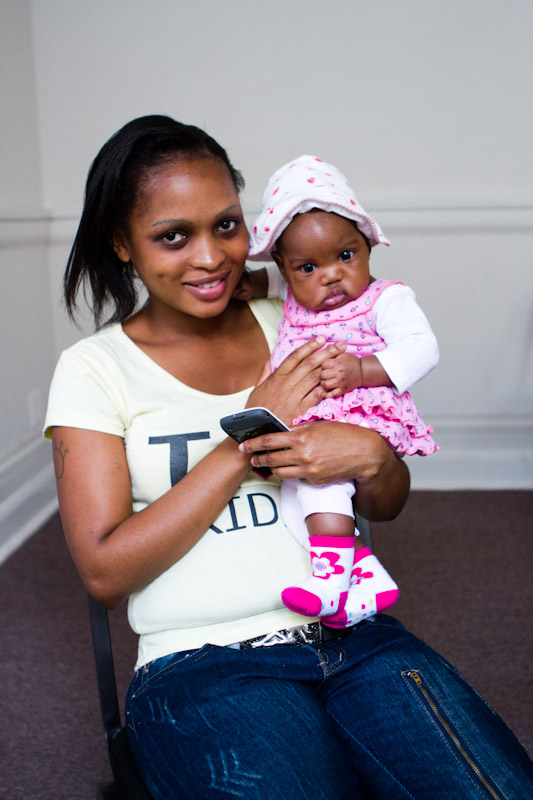 In Johannesburg, women living in poverty face many challenges, which include getting access to high quality healthcare. Hillbrow, a community in Johannesburg, has one of the highest incidences of HIV, unemployment and poverty. HIV prevalence in this community is estimated at 30 percent among pregnant women. Despite the challenges of living in a HIV prevalent community, more new and expectant mothers are getting access to evidence based vital health information in the palms of their hands through the Mobile Alliance for Maternal Action (MAMA). MAMA works in South Africa to help more mothers get access to culturally sensitive health information via mobile phones to better care for themselves and their babies.
Mothers like Panashe Chipikiri, 23, began using MAMA South Africa's mobile web tool -- askmama.mobi -- to guide her through the stages of her pregnancy and her baby's first year. Askmama.mobi is an interactive site that delivers content based on a mother's due date or age of her baby. The mobi site is just one of the five tools that MAMA South Africa provides mothers, in addition to SMS and voice messages, USSD (an interactive question and answer service), and soon through MXit, a social networking site popular in South Africa.
"I joined when I was pregnant. They [MAMA] told me what to put in my bag, the danger signs to rush to the hospital, so I didn't have any problems when I was delivering," said Panashe.
In addition to encouraging and empowering mothers with stage-based health information, MAMA's mobile messages provide reminders for mothers to go to the clinic. For mothers living with HIV, MAMA provides messages on the importance of taking ARV (Antiretroviral), breastfeeding, and getting their baby tested for HIV. While each mother has a different story, Panashe's story is an example of a mom, who continues to take better care of herself and her baby by having the power of health in her hand through MAMA.
MAMA South Africa has a goal of reaching 500,000 mothers by 2015. Click here to see the askmama.mobi site.
Each time you share this Global Mom Relay piece on Facebook, Twitter, or Email, or donate $5 or more through clicking on the above graphic, a $5 donation (up to $62,500 per week or $125,000 every two weeks) will be donated by Johnson & Johnson and the Bill & Melinda Gates Foundation to the Mobile Alliance for Maternal Health (MAMA). Join us by sharing it forward and unlock the potential for women and children around the globe. For more information, visitwww.unfoundation.org/globalmomrelay. The United Nations Foundation, Johnson & Johnson, BabyCenter, The Huffington Post, and the Bill & Melinda Gates Foundation created the Global Mom Relay, a first-of-its-kind virtual relay with a goal of improving the lives of women and children around the globe.
Related