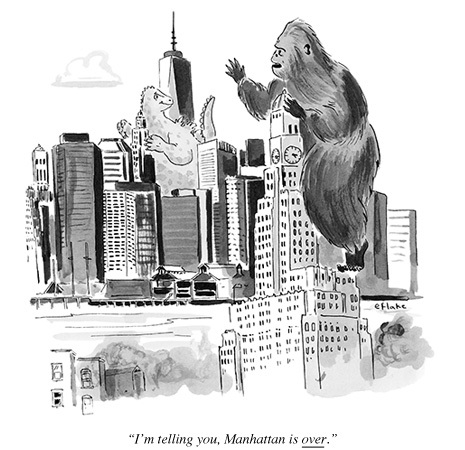 Not many parents have time to read actual magazines. How can we when we always seem to have several devices, too many bags, snacks, toys, more devices, and stuff to juggle and transport EVERYWHERE. Well, call me old school but I will not give up my magazines. I LOVE THEM and refuse to go digital and abandon those glossy pages and in the case of The New Yorker -- those timeless illustrations.
Several years ago, Liza Donnelly contributed to and also illustrated the cover of a hilarious and smart collection about women and drinking called Make Mine A Double by Gina Barreca (confession: my essay Moms' Club: The New Happy Hour is on page 165). I loved it so much I framed it.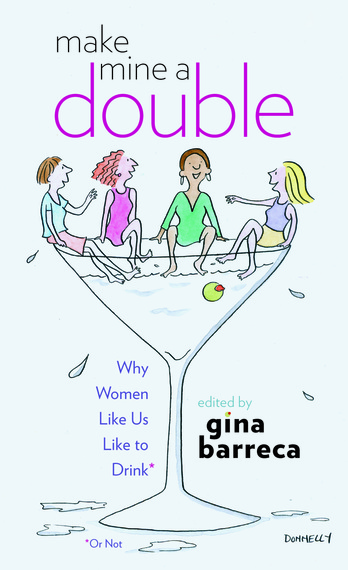 So when I heard the title of New Yorker illustrator Emily Flake's book Mama Tried: Dispatches From the Seamy Underbelly of Modern Parenting, I laughed out loud and preordered it! As a mother of twins, laughing has been as essential to my survival as food, water, sleep, and oxygen. A book with parenting essays and illustrations had my name all over it.
I don't know Emily but I do know a lot about her work - she regularly cartoons for The New Yorker (swoon!) and her illustrations/cartoons appear in The New York Times, Newsweek, Forbes, and The Onion (more swooning!). I grew up loving comic strips, comic books and graphic novels. Ever since I obsessed over Roz Chast's Can't We Talk About Something More Pleasant?, I've keep a keen eye on the new releases lists for my next graphic fix.
Mama Tried is fun and funny - it's part memoir, part commentary, and of course part comic strip. The cartoons are what make this book so relatable and at the same time funny in way that only parents will understand (double points for twins and multiples).
There is something relaxing and comforting about pairing illustrations and text to tell a grown-up story (even when there are a lot of curse-laced captions and some gross visuals). It's why our kids ask us to read the same picture book over and over and over and over every night at bedtime, again and again.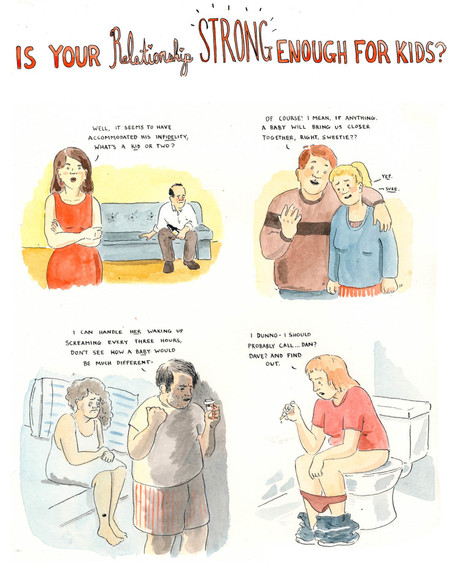 This book is a modern book for modern parents and if you need a laugh during the witching hour or when you are on your third consecutive allnighter with a sick child be sure your copy is close by -- you might just starting laughing out loud or at least crave a real-life-hold-in-your-hand-arrives-in-your-mailbox magazine subscription.