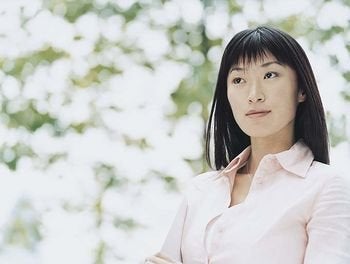 These days, you might think that screening for breast cancer is futile.
Mammography matters, directly, to half of our adult population and, indirectly, to their lovers, husbands, friends and others who care about them.
Already, some are shrugging off the headlines -- yet another example of doctors unable to make up their minds. We zigzag through what should be only tentative conclusions. And surely some women who would have gone for a screening mammogram will, now, avoid that. Still more will question the value of the test, wondering whether it's worth the financial and other potential costs.
What's certain is there are a lot of worried women out there.
I'm a medical oncologist and breast cancer survivor who holds a highly informed and intensely personal perspective on the subject. In my view, the press is getting and giving the wrong message on mammography. There are significant flaws in recent analyses that have escaped most headlines.
1. The data sets analyzed by the expert panel are, necessarily, old.
By this I mean that the information the examiners used was historic, sufficiently so that the panel could assess the effects of screening for a period of years after diagnosis. The report in this week's Annals relies heavily on a pooled, meta-analysis of published studies that, with one exception, were published in 2003 and even earlier. It may not be clear to some news readers that most of the studies reviewed by the expert panel and in another recent news-breaking work published in the Journal of the American Medical Association date back to the 1990s.
Digital mammography, the method of choice in most modern offices, can be accomplished with lower doses of radiation (less risk). And just as a photographer can enhance or hone in on a particular feature of a photo taken with a digital camera, some radiologists can adjust the digital images to better discern malignant lesions from benign. They Annals authors indicate that the newer, digital tools may be better at discerning malignancies in younger women, such as those in their forties with dense breasts.
3. Radiologists vary in their capabilities.
In blunt terms: some doctors are better at "reading" the images than others. For example, if you get a mammogram in a van parked outside of a mall somewhere, the results may not be as reliable as those provided by a well-trained radiologist at a teaching hospital who spends most of her days examining the radiographic appearance of breasts.
The panel's conclusions about a too-small survival benefit may not reflect what would happen if everyone underwent screening in a state-of-the-art facility.
Some may be reassured that aggressive quality control measures, driven by agencies like the Food and Drug Administration (FDA) and some patient advocacy groups, have led to better screening in recent years. But the positive effects of recent regulatory changes would not be apparent in the reports available to the task force when they made their recommendations.
Now, there are over 2.5 million breast cancer survivors living in North America. It's hard to say how many of those lives were saved by mammography, but I know of at least one: that's mine.
Let's set the bar higher for mammography and the radiologists who read them. Rather than baling out on this useful technology, doctors and hospitals need do a better job providing high-quality mammograms to the millions of women who would benefit from finding cancer early.
Related