Oil workers in western Siberia recently made a mammoth discovery. Literally.
While completing a land reclamation project near the Russian city of Nyagan, the workers noticed something odd in an earth-mover's bucket. When they looked closely, they realized they had unearthed the tusk of a female woolly mammoth, The Siberian Times reported on Monday.
"We have the rule -- if we find something, we stop the work and call the bosses," one of the workers, Vladimir Bednyakov, told the Times. "But I was also interested myself, in what this was. I took the shovel and began to dig... found more remains, the second tusk, teeth and other bones."
(Story continues below photo.)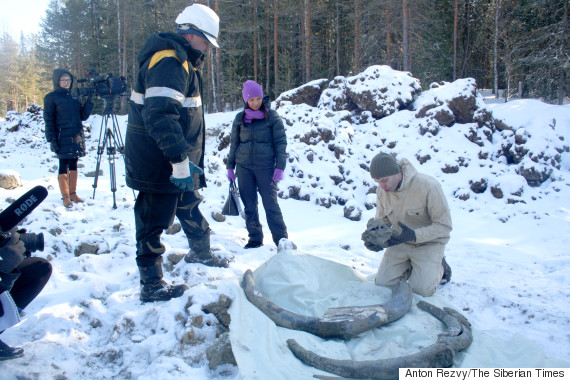 Anton Rezvy, head of the paleontology department at the Khanty-Mansiysk Museum of Nature and Man in Russia, kneels beside the mammoth tusks.
The workers' employer, oil company Rosneft, asked the Khanty-Mansiysk Museum of Nature and Man to confirm the find and finish collecting the remains.
Anton Rezvy, the museum's paleontology coordinator, told the Times that the remains date back at least 10,000 years, adding that the mammoth was probably about 30 to 40 years old when she died.
Related
Before You Go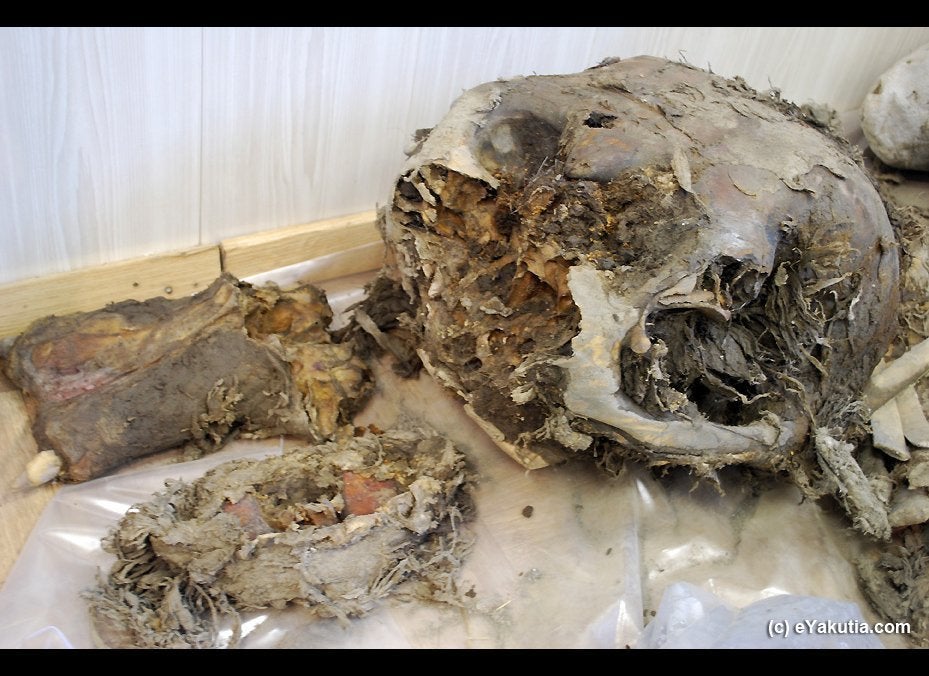 Yuka Woolly Mammoth Baby
Popular in the Community