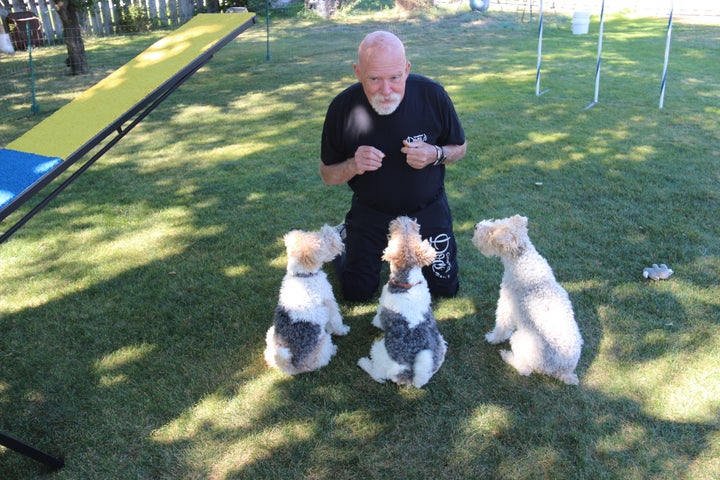 Eight years ago, when Jack Cotter was 62, he was ― by his own admission ― "a mess." He suffered from degenerative arthritis that led to both hips being replaced and surgery on his right knee ― not once, but twice.
"I couldn't walk," Cotter told The Huffington Post. He got around in a wheelchair and on crutches and collected disability insurance, unable to work. Cotter broke parts of his back twice while serving in the Navy from 1965-70, and his doctors predicted he would be full-time in a wheelchair by now, he says.
But enter Tucker, a Wire Fox Terrier, who Cotter calls his "life-saver." Cotter, today, is a changed man. He actively practices agility training with Tucker and two other Wire Fox Terriers through OneMind Dogs—an organization that teaches people how to understand and communicate with their dogs using non-verbal cues and body language. Jack not only runs with his dog in competitions, but Tucker is the #1 Wire Fox Terrier team in the nation in the American Kennel Club.
Cotter fully credits agility training with getting him "in the best shape of my life."
He says that he gets an adrenalin rush in each competition and spends about 10 to 15 hours a week working with his three dogs. Tucker is now 9.
Cotter said that growing up he had hunting or farm dogs, but had "no clue about terriers." But now, they are clearly a centerpiece of his life. "Showing dogs is a team sport," he said. "I was having fun and all my aches started to go away as I was focusing on Tucker. I was working with him, but I'm the one who got stronger."
He added, "Dogs are not our whole life, but they make our life whole."
Related
Before You Go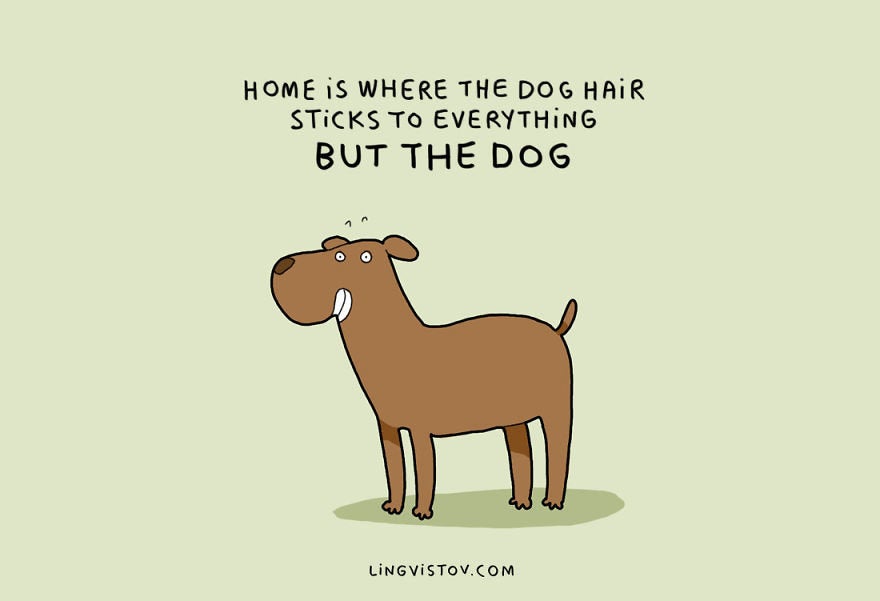 7 Doodles That Sum Up Life With A Dog
Popular in the Community