Somebody get the catnip -- and step on it! Ms. Mittens means business.
Audio of the 911 call, placed at around 1:30 a.m. on Wednesday, makes it clear the man wasn't kitten around, either.
"My cat was getting too aggressive," Mohammed Lokman can be heard telling the 911 operator. "I was inside and he attacked me and he started scratching my leg and biting me. So me and my wife went outside and now we cannot go in for like three, four hours."
The operator responds, sounding a bit confused, "You said this was a cat?"
"Yes," the man replied, later adding, "We cannot move. We cannot do anything. It's so aggressive and so mad."
Police told News12 that the 7.5-pound feline had given birth the night before and that she apparently became aggressive when the man left the house and then attempted to return. (Yes, Lokman was having some pronoun trouble in referring to his cat as "he.")
Officers responded and, we guess, helped talk down the animal.
In an off-camera interview with CBS New York, the man said that he and his wife eventually made it back into the house and went to bed. They're now getting along fine with the cat and her new kitten.
"I got her out of the bedroom, and now she's in my living room and I can't get out," the woman said in a 911 call. "She's got us trapped in our bedroom."
Related
Before You Go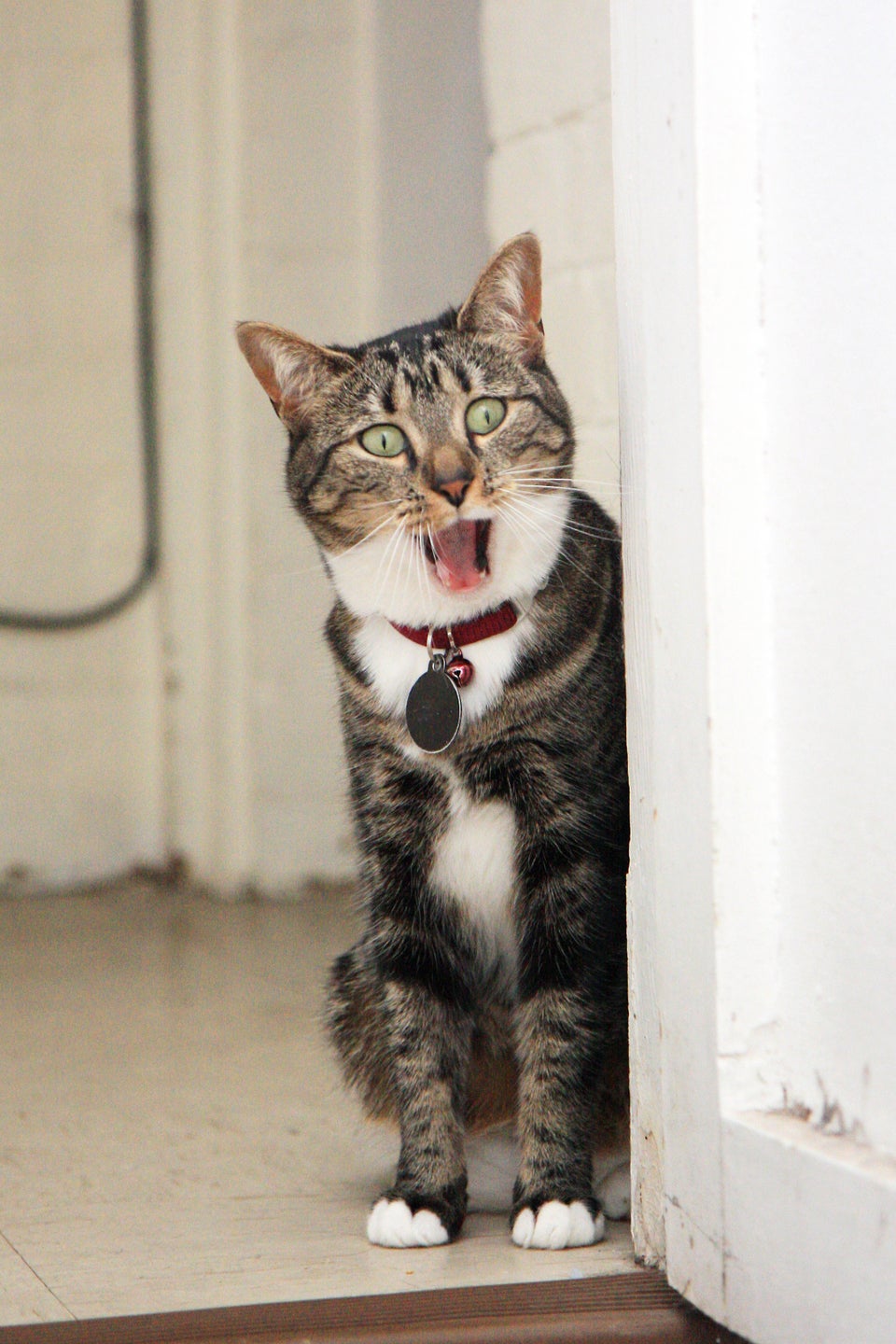 Shocked Cats
Popular in the Community