Authorities in Utah say a young man with an interest in watching someone die participated in and filmed the suicide of a 16-year-old girl.
Tyerell Joe Przybycien, 18, of Spanish Fork, faces charges of murder and reckless endangerment, according to the Utah County Sheriff's Office. If convicted, Przybycien could face life imprisonment.
"I've been a cop for almost 27 years and it's pretty unusual," Utah County Sheriff's Sgt. Spencer Cannon told HuffPost of the case. "And that's compounded by fact that it was recorded."
The investigation began when turkey hunters found the girl's body hanging from a tree near Payson Canyon on Saturday morning. A can of industrial strength air duster and two plastic bags were found near the tree.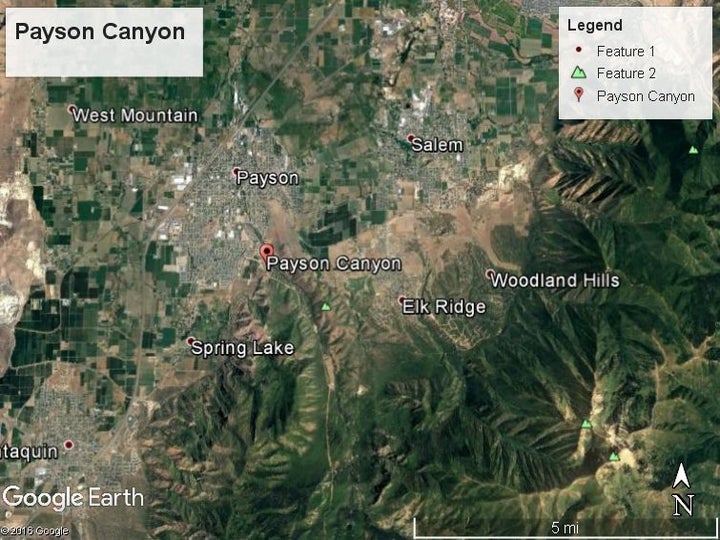 One of the bags had a note, which identified the girl and instructed investigators to watch a video on her cellphone, which was also found at the scene.
"I was able to view the video … [and] you can clearly see the victim with a noose around her neck while standing on a rock," Quin Fackrell, an investigator with the Utah County Sheriff's Office, wrote in the probable cause affidavit. "Przybycien is heard asking the juvenile to say something. The female victim then inhales a large dose of the industrial strength air duster and loses consciousness."
Przybycien, according to the investigative document, filmed for "ten to eleven minutes" as the girl dangled from the rope. The video allegedly shows him checking for her pulse before he stops recording.
Investigators were still working the crime scene Saturday when Przybycien allegedly showed up and approached an officer, saying he knew the girl and was with her when she died.
"He expressed to detectives he had a fascination with death and wanted to see what it was like to watch somebody die," Cannon said.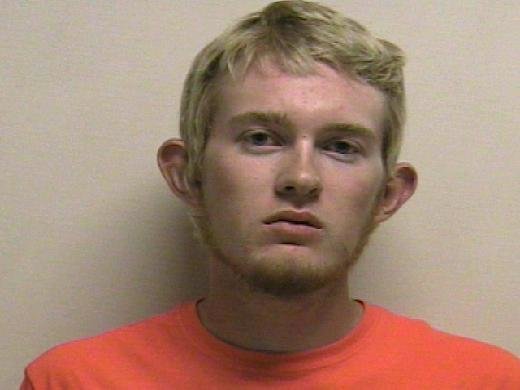 Police say Przybycien not only acknowledged filming the girl's suicide, but also admitted to purchasing the air duster and rope before driving the victim up to the location and helping her tie the noose.
"He did absolutely nothing proactive to prevent her from doing this," Cannon said.
The victim's mother had reported her missing Friday night when she failed to come home from her job at a fast food restaurant. She'd also posted several messages to social media, asking her daughter to, "Please come home."
On Saturday, as details in the case surfaced, the mom's Facebook posts went from desperation to sorrow: "I love you baby girl. Mommy misses you so much."
Her emotions have since gave way to anger. A Wednesday post suggested the murder charge against Przybycien might be dropped. She wrote, in part:
"He is going to get off & that is not fair. He picked her up. Drove to the store. She had no money … he bought the rope. He drove her 32 miles to a Payson Canyon … let her pass out & fall into the noose. DID NOTHING but record … and drove away leaving her for dead."
Cannon said he is unaware of charges being dropped in the case, but did say prosecutors have indicated they might change the charges prior to a court hearing scheduled for Thursday.
"Some of the discussion that our investigators have had with prosecutors is whether this qualifies as murder," Cannon said. "From my reading of the homicide statute for Utah, it seems like it fits. It would fall under the depraved indifference section, where essentially there was something you could've done but didn't. But I really have no idea which way they'll go on it."
The Clark County District Attorney's Office did not return a call for comment from HuffPost on Wednesday. For now, Tyerell Przybycien remains incarcerated at Utah County Jail, where he is being held in lieu of a $20,000 cash only bond.
David Lohr covers crime and missing persons. Tips? Feedback? Send an email or follow him on Twitter.
Calling all HuffPost superfans!
Sign up for membership to become a founding member and help shape HuffPost's next chapter
BEFORE YOU GO