One man is giving his mailbox some hu-manatee.
Marley Whitesell, 21, moved to a neighborhood in Winter Park, Florida, about three months ago. After living there for around a week, she noticed one of her neighbor's mailboxes. It was hard to miss, because it was a statue shaped as an adorable manatee.
A day after she first spotted the mailbox, it began to rain. When she drove by it again, she discovered the postal box had a significant amount of added flair.
"I noticed it had a rain coat on and I thought it was hilarious!" she told HuffPost.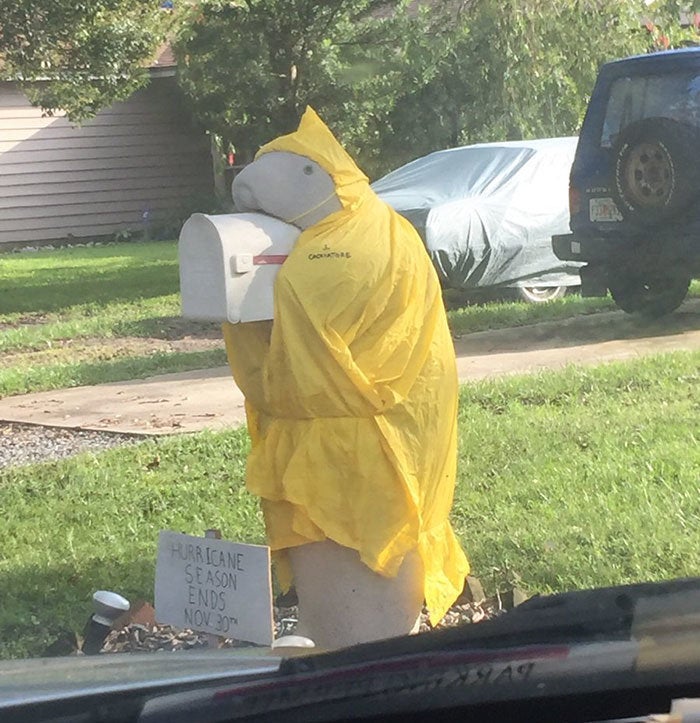 Whitesell, naturally, took a picture of it.
She soon realized that her neighbor is really into dressing up his mailbox. In fact, the sea cow has a new snazzy ensemble for every holiday.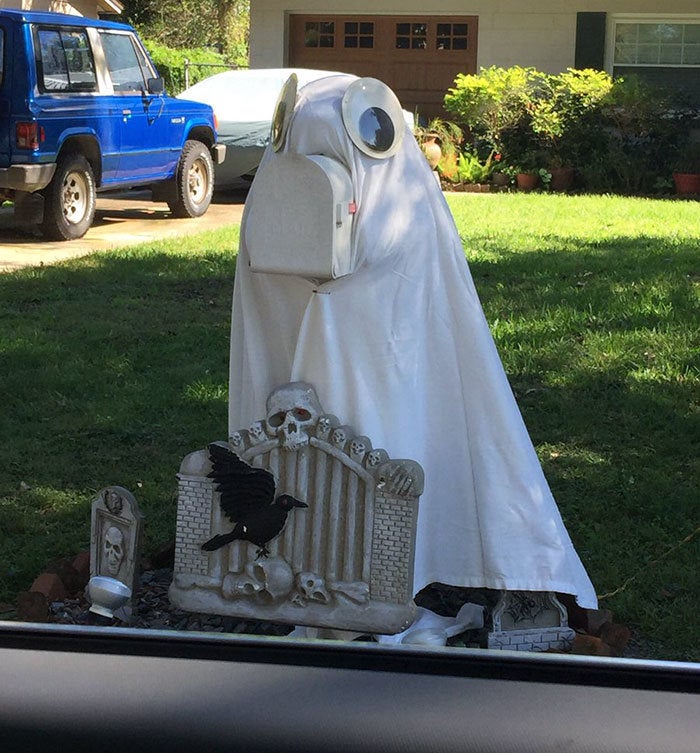 "I've never personally met him. I've only been living here for a short period of time, but my roommates have met him and say that he's been dressing it up for years in various outfits," Whitesell told HuffPost. "He does it to make people smile and stop to take pictures."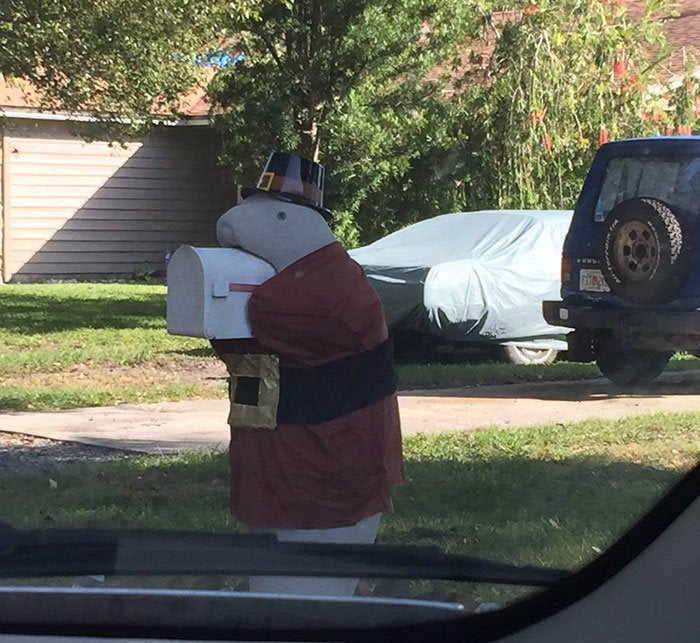 Whitesell quickly became a fan girl and took a photo every time the marine animal's get-up changed.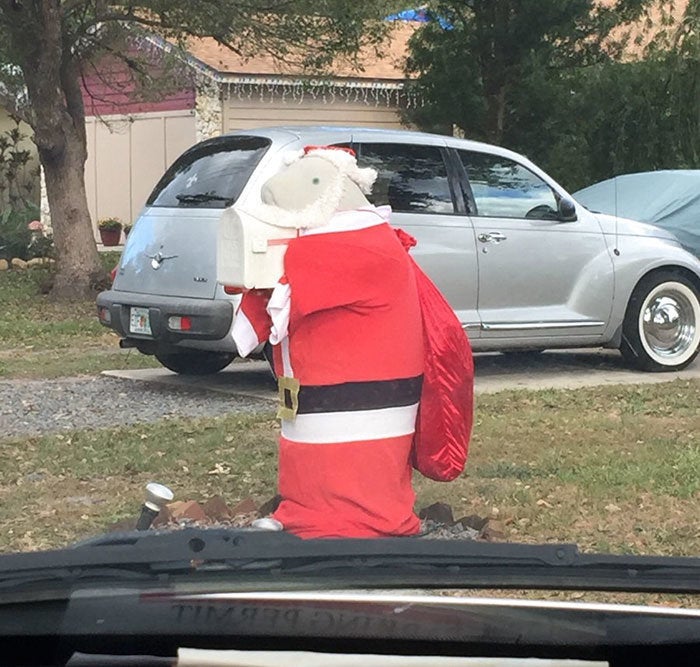 "I get so excited and I immediately send the pictures to my friends!" she added.
Whitesell decided to post a few pictures to Twitter last week and her post quickly went viral, receiving over 38,000 likes and 13,000 retweets.
"Hardly a day goes by without someone stopping to say how much they enjoy seeing him all dressed up," Keith Geil, the owner of the mailbox told HuffPost. "Some say that they go miles out of their way just to pass by and see how he's dressed."
But the love for "Manuel The Manatee" (yes, he has a name!) doesn't end there.
"People have left manatee Christmas ornaments in the mailbox, and someone even made a handmade welcome sign with a manatee on it and placed it in the yard next to Manuel."
We guess we can say this manatee has truly made a splash.
To see more pictures of the manatee, check them out below: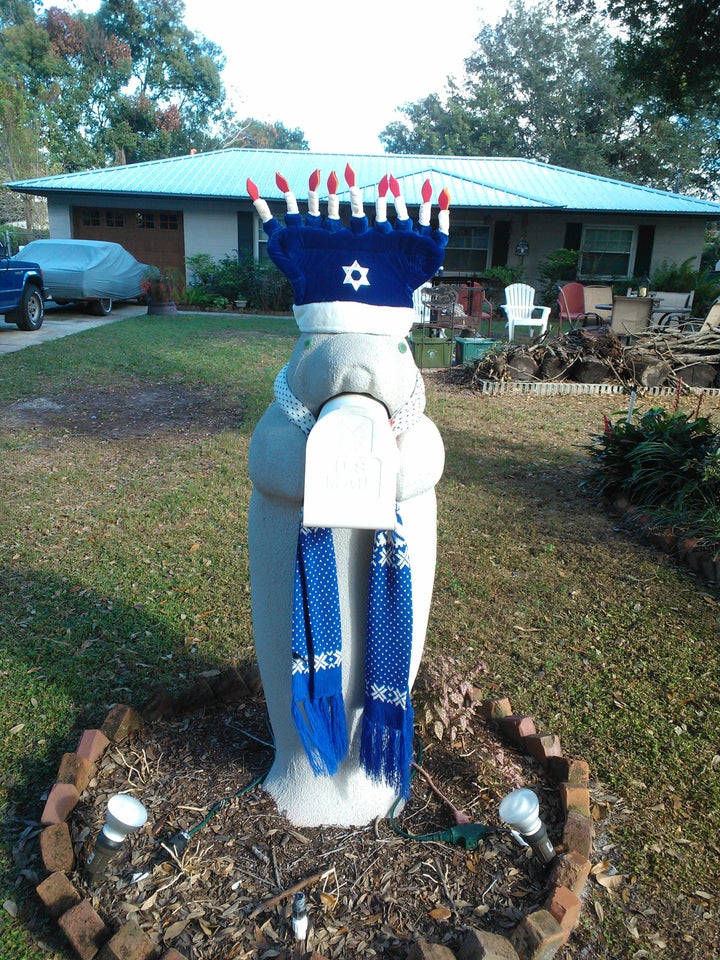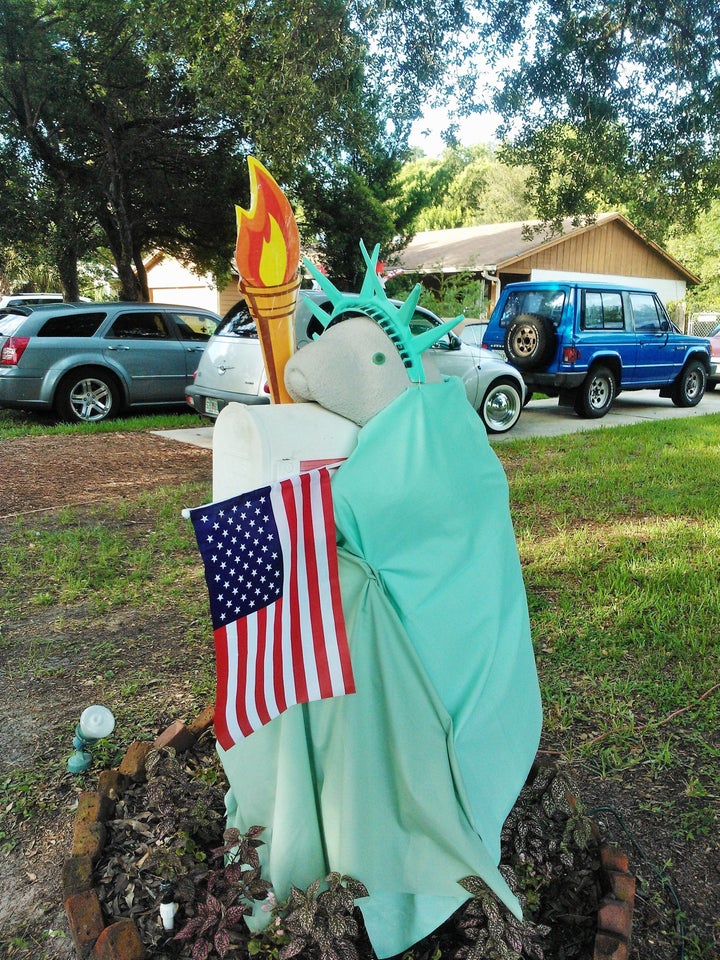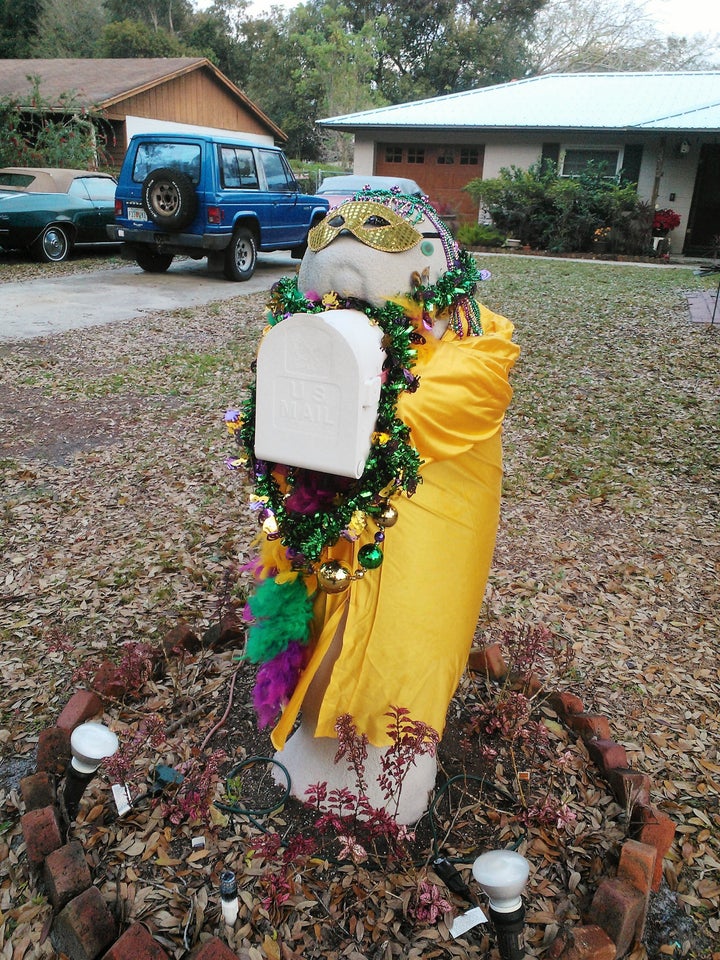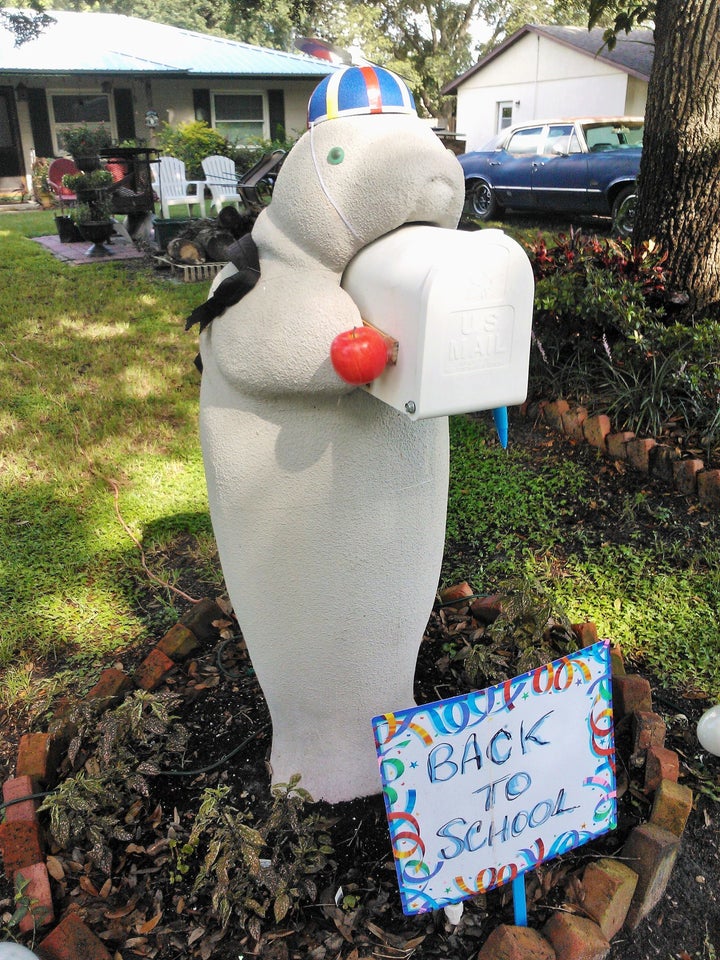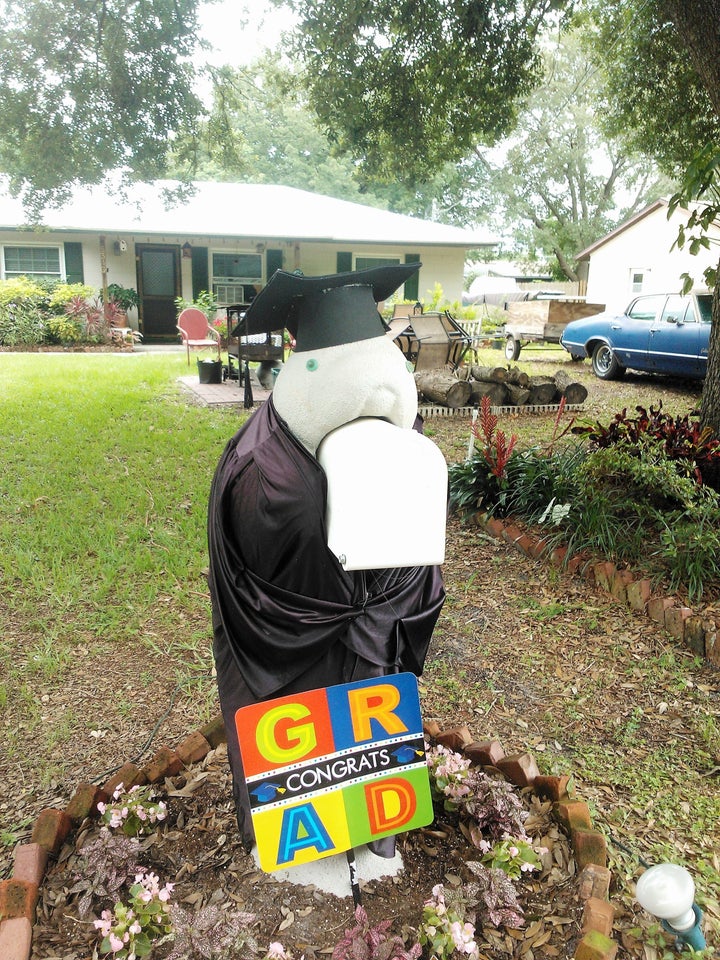 This post has been updated to include the mailbox's owner, Keith Geil's, comments and additional photos.
CORRECTION: A previous version of this article mistakenly included a photo of a manatee mailbox at a different location.
Related
Before You Go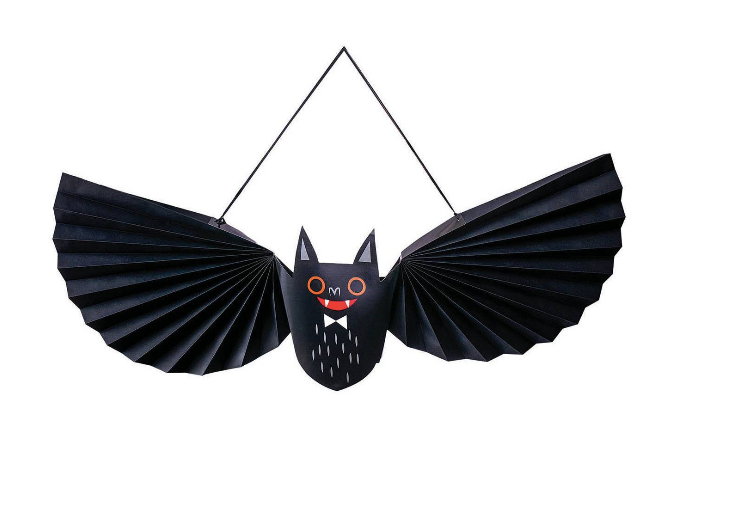 Kid-Friendly Halloween Decorations
Popular in the Community