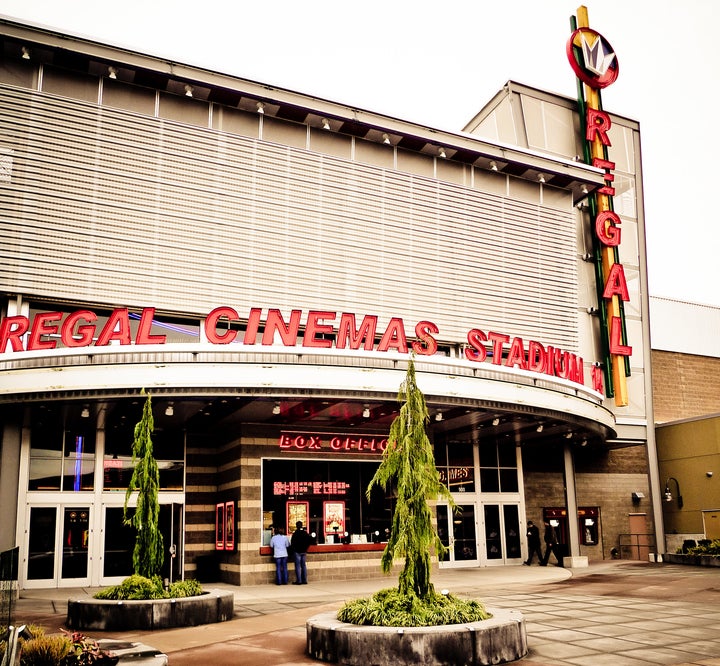 A man fearing mass shootings brought a gun into a Washington movie theater and accidentally shot a woman before running away, police said.
Dane Gallion, 29, told Renton police that he was "concerned about recent mass shootings in public places" when he armed himself Thursday for a showing of "13 Hours: The Secret Soldiers of Benghazi," according to a probable-cause statement obtained by the Seattle Times.
Instead of protecting himself, or anyone else, police say he created mass hysteria when he accidentally fired into the chair ahead of him, shooting a 40-year-old woman in her torso.
That victim, Michelle Mallari, was last reported as being in satisfactory condition.
Though police said Gallion has a concealed weapons permit, they said he appeared drunk at the time of the shooting and confessed to having taken Xanax for anxiety in the morning as well as having drank a 22-ounce beer.
After allegedly fleeing the Regal Cinema and tossing his handgun, police say it was Gallion's father who called 911. He said that his son was upset after dropping his gun and seeing it discharged gun inside of a theater.
He was charged with third-degree assault.
His attorney, David Allen, told the Times that the shooting was "a terrible accident" and that there was "no intent involved."
KOMO reported that Gallion, who is identified as a father of two, has a prior conviction for driving under the influence nearly five years ago.
Jailhouse records show that he was released Saturday on $25,000 bond.
Related
Popular in the Community