Poor men. According to several studies, more of them have been burdened with doing the grocery shopping for their family. But what's a dude to do when detailed lists just seem too hard to handle?
To "help" males out, one of Westside Market's locations in Manhattan (110th Street and Broadway location) has recently created a "man aisle" stocked with, well, you guessed it -- barbecue needs, hot sauces, beer, cereal, soda, beef jerky, condiments and chips. The market has also created a "Men's Supermarket Survival Guide." A press release claims the guide contains "helpful tips and tricks for saving time, money and picking out the best ingredients." We're gonna go ahead and raise an eyebrow at that one.
Business Insider started calling bullsh*t on man aisles last year. "The average dolt might roll his eyes at this, but for the rest of us with a functioning brain, we have to ask ourselves: Just what were marketers thinking when they rolled out man aisles?" After all, who could possibly bear "visions of scraggly men-children lost in the feminine hygiene section."
But maybe Westside Market is the one having the last laugh. The aisle was launched yesterday and according to the New York Post, by the afternoon, store clerks already had to restock some of the items.
Here's a photo of the new man aisle: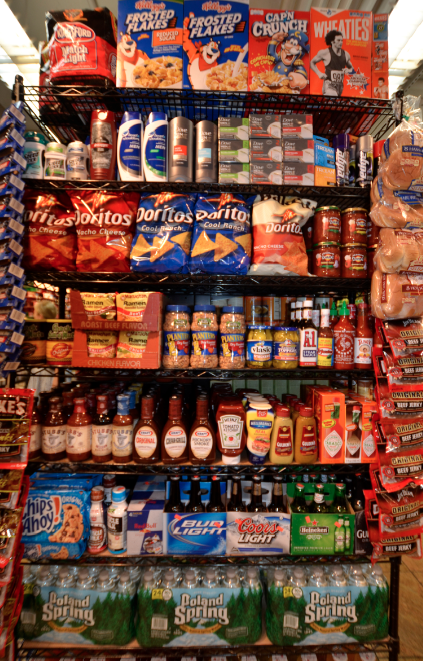 Calling all HuffPost superfans!
Sign up for membership to become a founding member and help shape HuffPost's next chapter