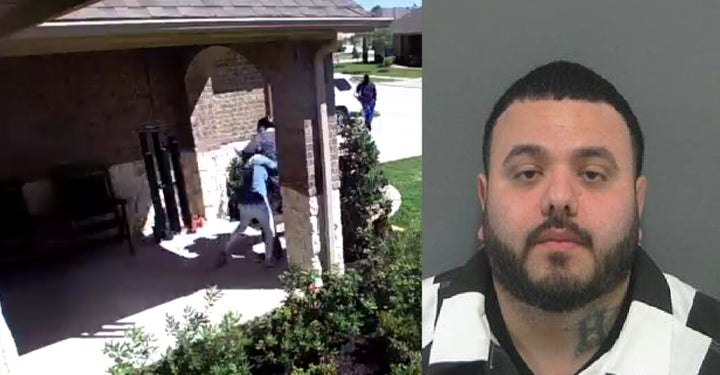 A Texas man was arrested after shooting at two masked men who attacked his fiancee, who now alleges cops are making false accusations against his family.
"It's sad that we have to defend ourselves to what police have lied on us about," Angela Estrada, the man's fiancee, told The Huffington Post. "They've humiliated and slandered us."
Estrada, 32, is referring to a Friday press release by the Montgomery County Sheriff's Office about her and her fiance, Jeremiah Morin. According to the release, Morin, 35, was arrested for deadly conduct because of the "reckless manner" in which he fired on two masked men who allegedly attempted to abduct Estrada.
The press release details how Estrada was violently attacked Friday morning by "two black males wearing dark clothing, ski masks and gloves."
Estrada recounted the harrowing incident for HuffPost.
"I'd just come home from picking up our 4-year-old from pre-K," she said. "I took her baby brother in the house and when I stepped back out there was a guy there with a gun in my face telling me to, 'Shut the fuck up.'"
Estrada said the man grabbed her, covered her mouth and put her in a chokehold. Surveillance video of the incident shows the man, who appears to be armed, drag Estrada away from the camera as a second man runs over.
"He had so much pressure on my neck that I was in a daze," she said.
The sheriff's office press release details what happened next:
"Jeremiah Morin discharged several bullets from inside the residence out and toward the suspect's [sic] in the front yard. The suspects released the victim and began to flee … At that time, Morin exited the residence and went to the end of his driveway and then recklessly discharged 5 bullets at or in the direction of the suspects."
It is not believed either suspect was wounded during the shooting.
Estrada does not dispute her fiance fired a handgun. It is other allegations made in the press release, she said, that are untrue.
Authorities state in the press release that "neither the victim nor Morin contacted law enforcement."
Estrada claims she called 911 and spoke with a female dispatcher for approximately one minute before police ― who had already been contacted by a neighbor ― arrived on the scene. Estrada provided HuffPost a screenshot of her phone, which does appear to show an outgoing 911 call.
Authorities further allege Morin and Estrada were uncooperative "during the entire investigation" and "refused to complete statements" about the incident.
Estrada says they were initially cooperative and were giving statements when a sergeant arrived on the scene and took issue with Morin, whom he allegedly accused of being in a gang.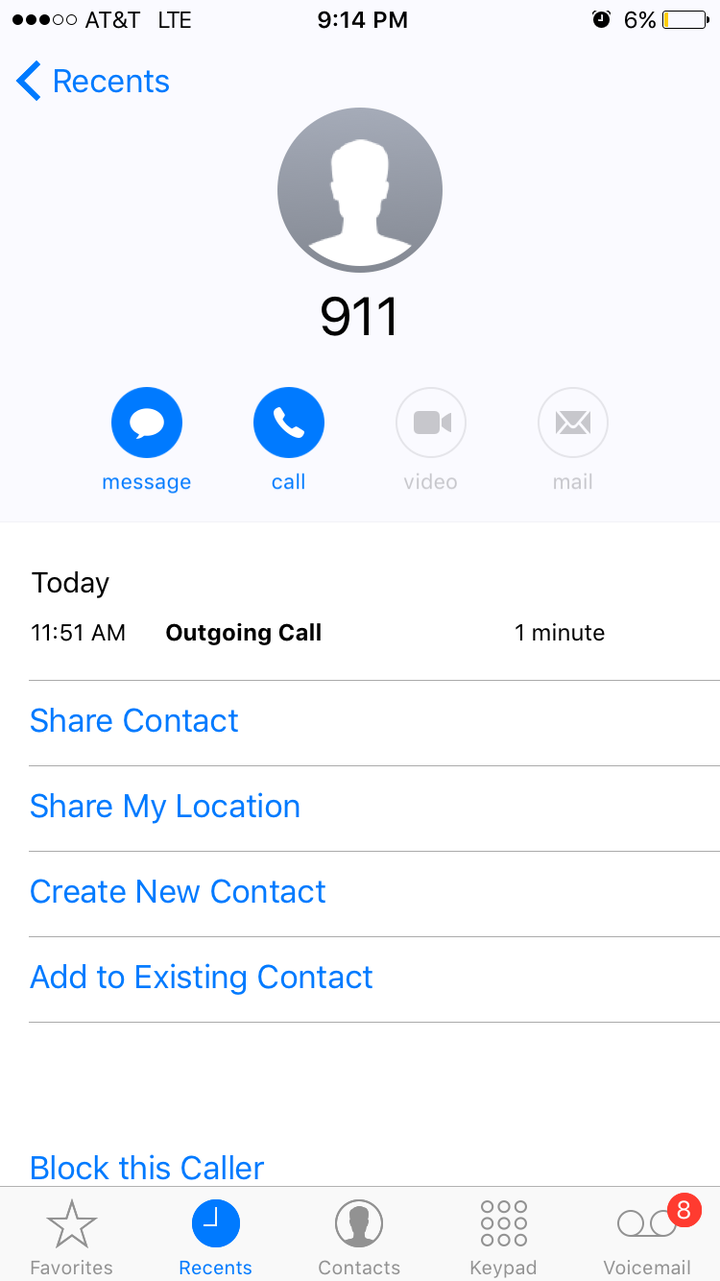 "They took him to the middle of the street and arrested him," she said. "After that I overheard [the sergeant] on the walkie-talkie saying, 'Call off search, we have one suspect in custody.' The cops then became very rude. They said, 'This must happen to you often.' There was no compassion."
Estrada said authorities treated her like a suspect and refused to allow her to change her baby's diaper.
"The sergeant said, 'I don't give a fuck what you got to do, I'm about to get a search warrant for your house,'" she said. "After that I didn't want to talk to them anymore."
The press release confirms a search warrant was obtained and states "two firearms" and "multiple bullet casings" were seized from the residence. It also alleges Morin is a "confirmed member of the Tango Blast" gang.
Estrada adamantly denies Morin is affiliated with the gang and said they never denied police access to their house.
"They had already been coming in and out of house and we never once told them they couldn't," she said.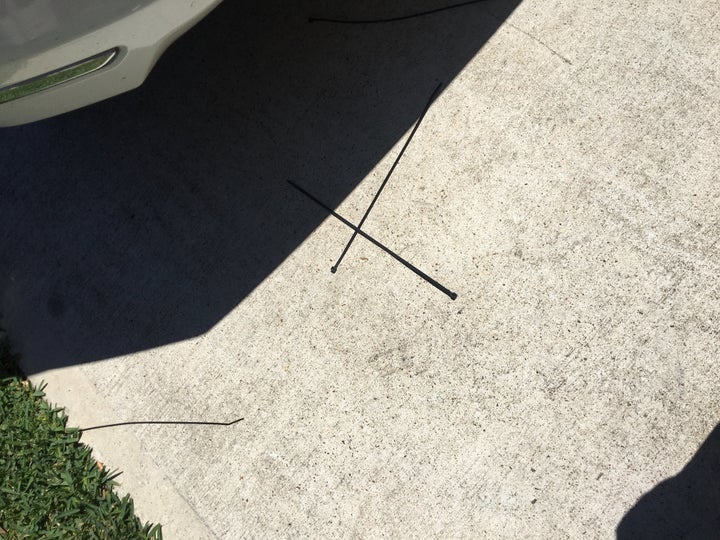 In an interview with The Houston Chronicle, Montgomery sheriff's Capt. Bryan Carlisle acknowledged that it appears Estrada was in extreme danger. He said it is believed the suspects brought zip ties with them.
"It looked like some nefarious stuff was going to happen," Carlisle said. "There's no doubt about that."
However, Carlisle said detectives are not sure whether either suspect was armed. Video provided to HuffPost by Estrada does appear to show at least one of the suspects holding a handgun.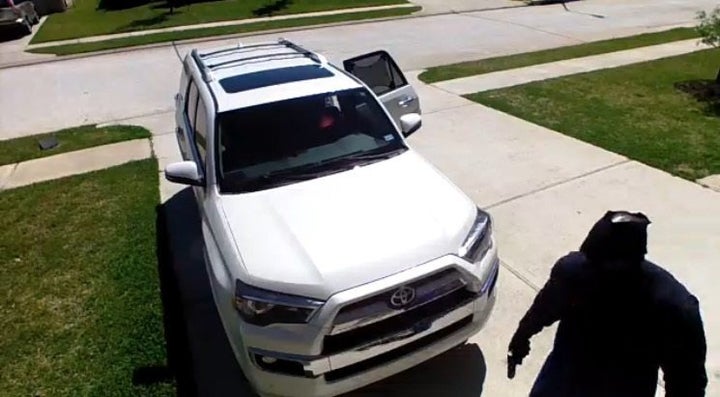 A judge on Saturday dismissed the charge against Morin, ruling there was no probable cause for his arrest.
"I am very thankful the judge treated him like a regular individual and not a criminal like police did," Estrada said.
However, at this point it's not clear if Morin will face additional charges.
Montgomery County Sheriff's Lieutenant Scott Spencer told HuffPost the case is still being investigated.
"Due to this being an active investigation we will not be able to provide any details regarding the case," Spencer said.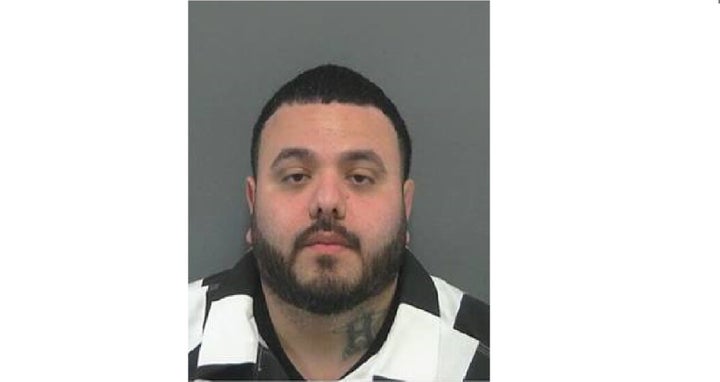 The two suspects in the case remain at large.
"Our lives are not the same," Estrada said. "We're not safe here. Their press release was false. We feel we're being targeted by police.
She added, "If these guys come back I'm afraid to call police. They're not on our side."
David Lohr covers crime and missing persons. Tips? Feedback? Send an email or follow him on Twitter.
Support HuffPost
The Stakes Have Never Been Higher
Before You Go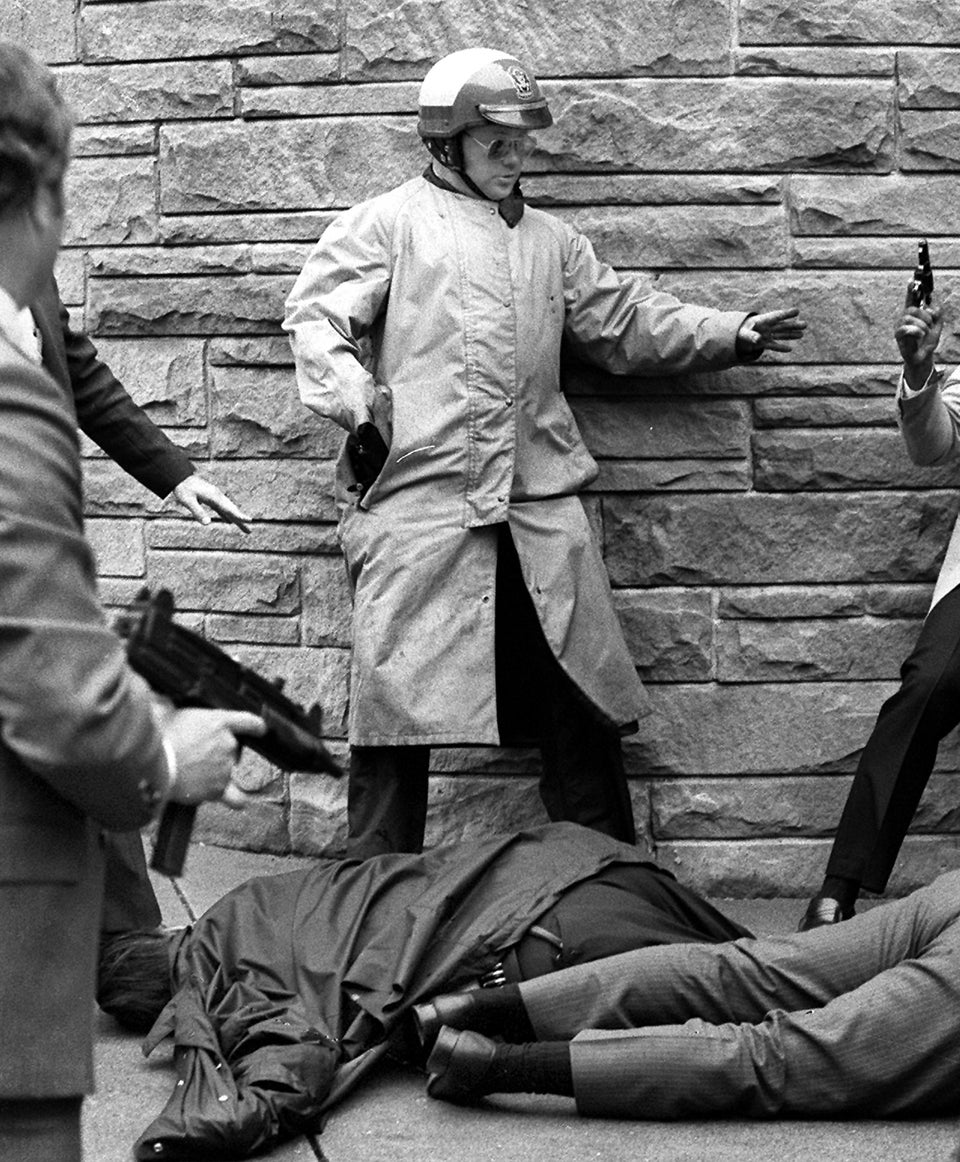 Pivotal Moments In The U.S. Gun Control Debate
Popular in the Community