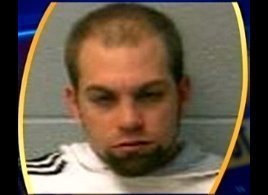 Not all the wheels were turning for Barry Short over the weekend.
Police in New Hampshire arrested a man early Sunday morning after he drove a vehicle with three tires past a police cruiser, WMUR-TV reports.
"[The officer] saw a vehicle go by at a slow rate of speed, and as he did, he noticed that the vehicle was missing a rear tire and was riding on the rim," officer Michael Beauchesne told the television station.
"He had no idea how long he had been riding on the rim," Beauchesne added. "He didn't know where it happened. He didn't know what had happened."
Police also discovered a small baggie of marijuana in the four-door Ford Focus.
Short is charged with driving under the influence, WCVB reports.
Popular in the Community