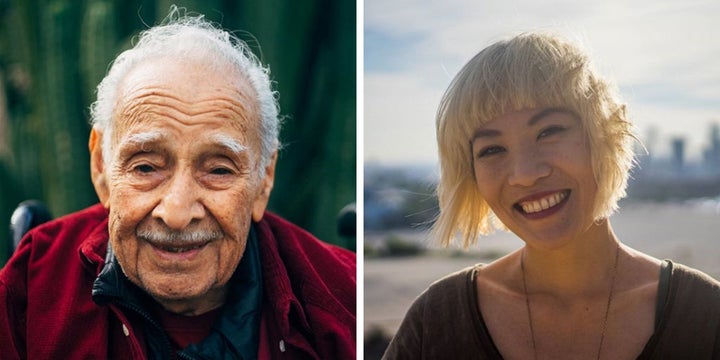 If you're into learning a new life lesson every day, you should be following Your Date Project on Instagram.
Every day since Jan. 1, 2018, producer Kenji C. Green has shared photos and videos of someone born on that day. Green's subjects, ranging in age from 5 to 107, are given a simple prompt: "What is most important to you in life?" He posts their answers on Instagram and in full-length videos on YouTube.
Sometimes people draw on lessons they've gleaned from hard times. In the post from April 18, birthday girl Amber Pennington talked about surviving a run-in with a drunk driver.
"Life is too short," the 27-year-old said. "Life is way too short to do what you think you should do, or what others think you should do. It's not worth it to not be 100 percent happy, or at least try to be there."
In one of the most touching posts, 107-year-old Angel Chavez talked about the importance of valuing the family you have left.
"Be happy. Especially when you've got your parents," the centenarian said. "That's the most important thing that I can give. Honor your dad and your mom."
Green's project is a mix of Humans of New York-style photography and Tuesdays with Morrie-esque lessons. After interviewing more than 172 people with his creative partner and editor Arturo Morales, Green said his biggest takeaway is realizing how common our daily struggles are.
"We aren't alone in experiencing them," he told HuffPost. "We all have moments of glee and moments of anxiety, but everyone shares those feelings in all different ways. As corny as it sounds, we really just want someone to love us, and it feels like we express this need in different ways."
Scroll down to see more from the series, or follow along on Instagram.