Could it have been the bottle up his butt? X-ray photos, apprently taken last year, show the bottle lodged in the man's abdomen, along with a curved piece of wire that he used to try and fish the foreign object out.
He confessed to having stuck the bottle up his bottom at home, and said he'd been unable to get it out, according to the Daily Mail. Doctors had to surgically remove the bottle from his abdomen.
According to gastroenterologist Dr. Andre Fedida, the bottle appears to be lodge so far into the man that surgical means are the only way to get it out.
"The wire is of no use. It would only cause damage, maybe even perforate the colon," Dr. Fedida said in an interview with The Huffington Post on Thursday. "The only way to get it out would be to open up the colon and remove the bottle."
Although he didn't suspect the photo was a fake, Dr. Fedida said that it's possible the bottle was superimposed. "It's hard to tell because a this resolution, there's no definition of the wall of the colon. But it would appear that the bottle is in his large intestine."
He says he's seen stranger things before.
"It reminds me of my residency. I once saw a guy with a French's mustard bottle in his colon," Dr. Fedida said.
Full disclosure: Dr. Fedida's son, Ethan, works for The Huffington Post.
Related
Before You Go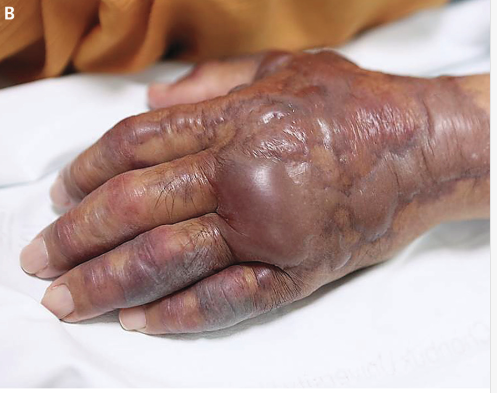 Wild X-Rays And Medical Photos
Popular in the Community