Every kid dreams of the day they'll get to visit the magical world of a Disney theme park. And for five very lucky kids, they get to experience all the excitement as often as they'd like in grandpa's backyard -- no waiting in lines necessary.
A Fullerton, California grandfather was inspired to create something so fun in his own backyard that his grandkids would always want to visit.
Sixty-eight-year-old Steve Dobbs says his grandchildren were easily bored with a train toy that he got them to play with in his backyard. Lucky for them, grandpa happens to be an aerospace engineering whiz.
"My younger grandkids are nuts about Disneyland," Dobbs told The Orange County Register. "I wanted to give them a reason to come over to my house to spend time with me, and Disneyland is tough to compete with."
It all started with a "Small World" themed ride and it's only grown from there over time. The mini theme park is full of the same kind of princesses, castles, trains and tunnels you'll see at the actual Disneyland Park, which happens to be not too far from the Fullerton home.
It's now complete with attractions inspired by Disney movie favorites such as "Finding Nemo" and "Frozen."
And now that the kids are getting older, grandpa was sure to provide them with the full theme park experience ... meaning it was time for a roller coaster. Dobbs is a professor at California State Polytechnic University, Pomona, and had his students help him build the ride.
All in all, the theme park has cost him in the neighborhood of $6,500 but it's well worth it. "It's an old man's hobby," Dobbs says.
But to his family, it's so much more than that.
"Dobbsland might be miniature in size, but it's huge in the hearts of our family and friends," Dobbs' daughter Cori Linder wrote in a blog for Babble. "The best part about Dobbsland? Admission is absolutely free."
Last year, a Massachusetts grandpa built a three-story tree house for his grandkids.
Somebody give these guys the grandpa of the year award.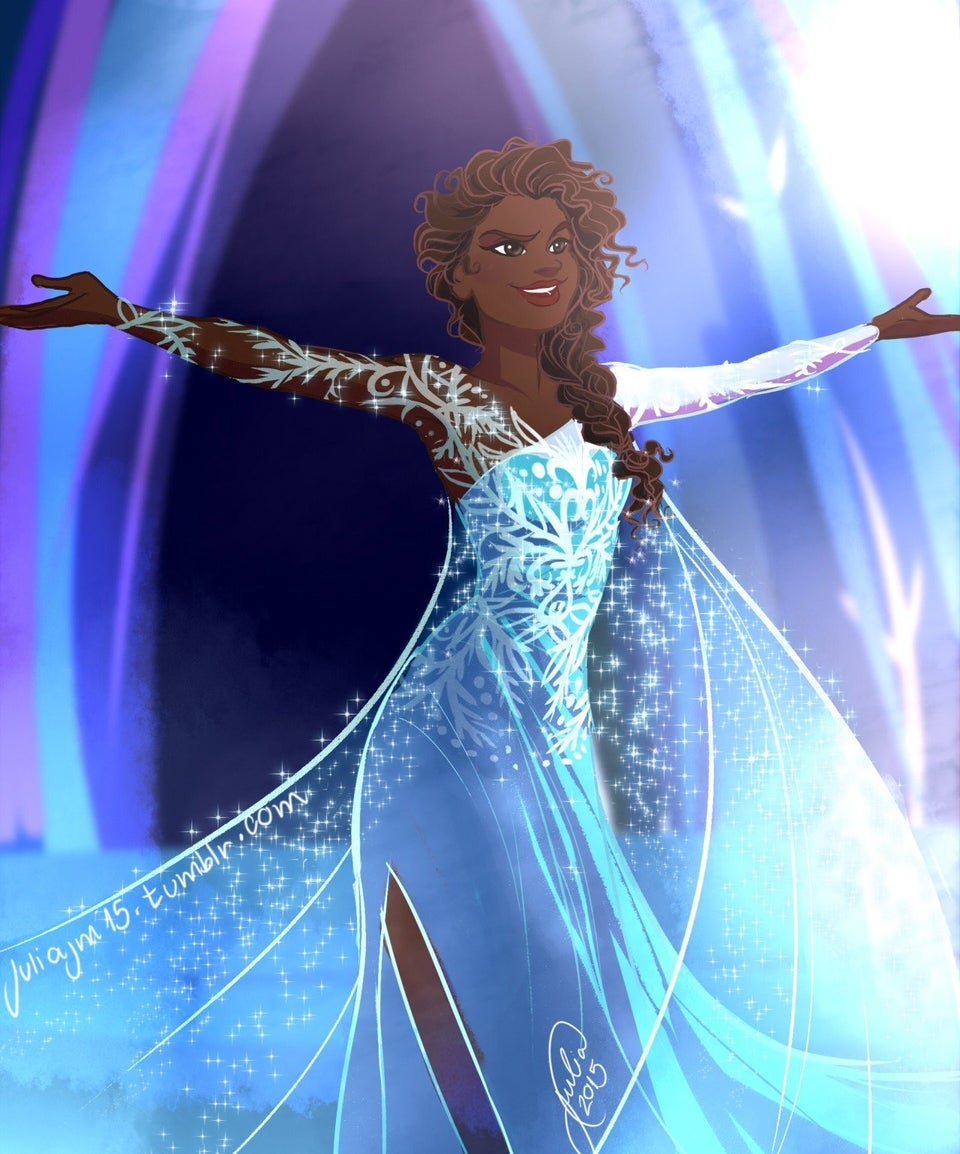 Disney Princesses Reimagined
Popular in the Community