Fortunately, one of today's biggest trends can be snipped off in a moment's notice or even summoned up with a little Photoshop. The man bun is a democracy in its own right: Anyone can wear one, regardless of color, class, orientation or creed, or even regardless of whether or not they actually have the real-life hair to do it.
Barack Obama wears a slicked-back man bun.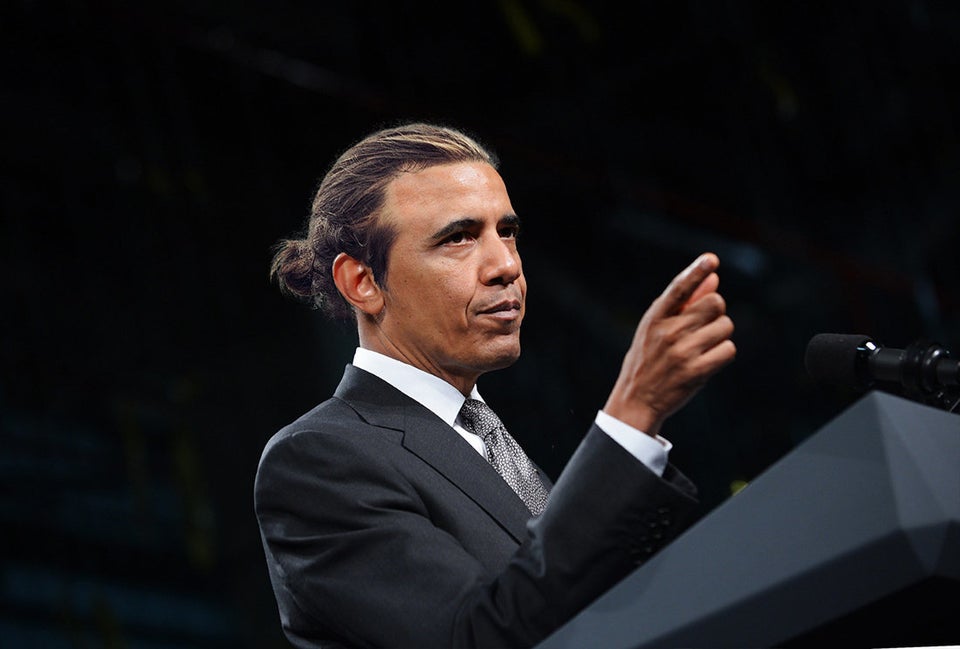 Kim Jong Un sports a gravity-defying man bun.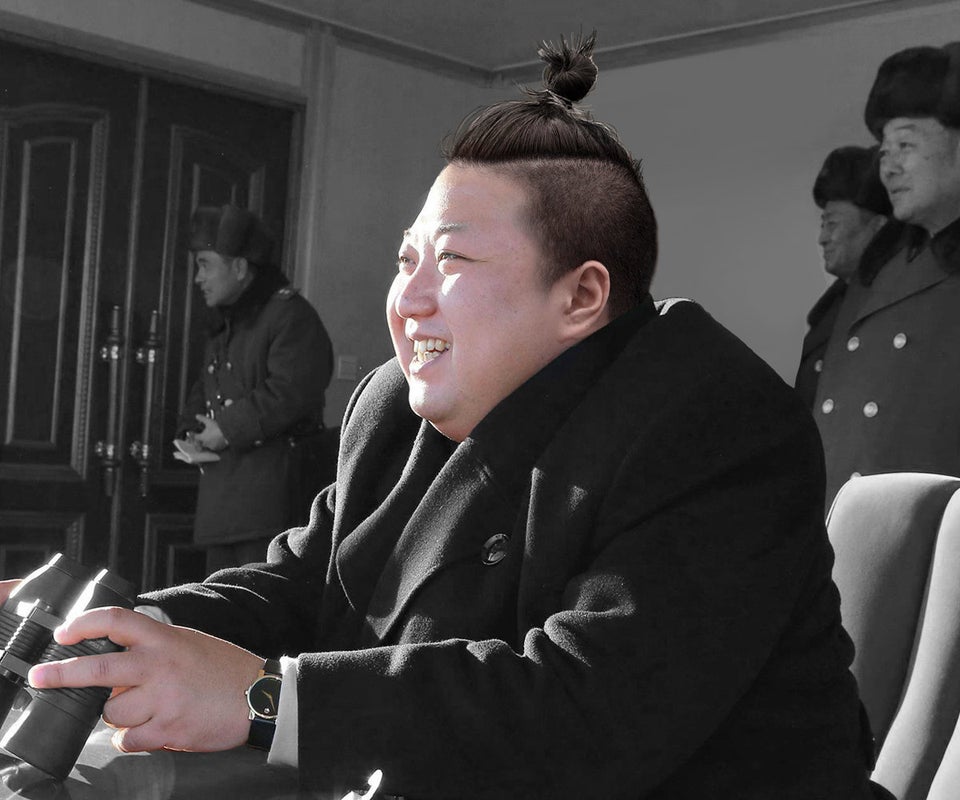 George Bush pulls his long, imaginary locks back into man bun.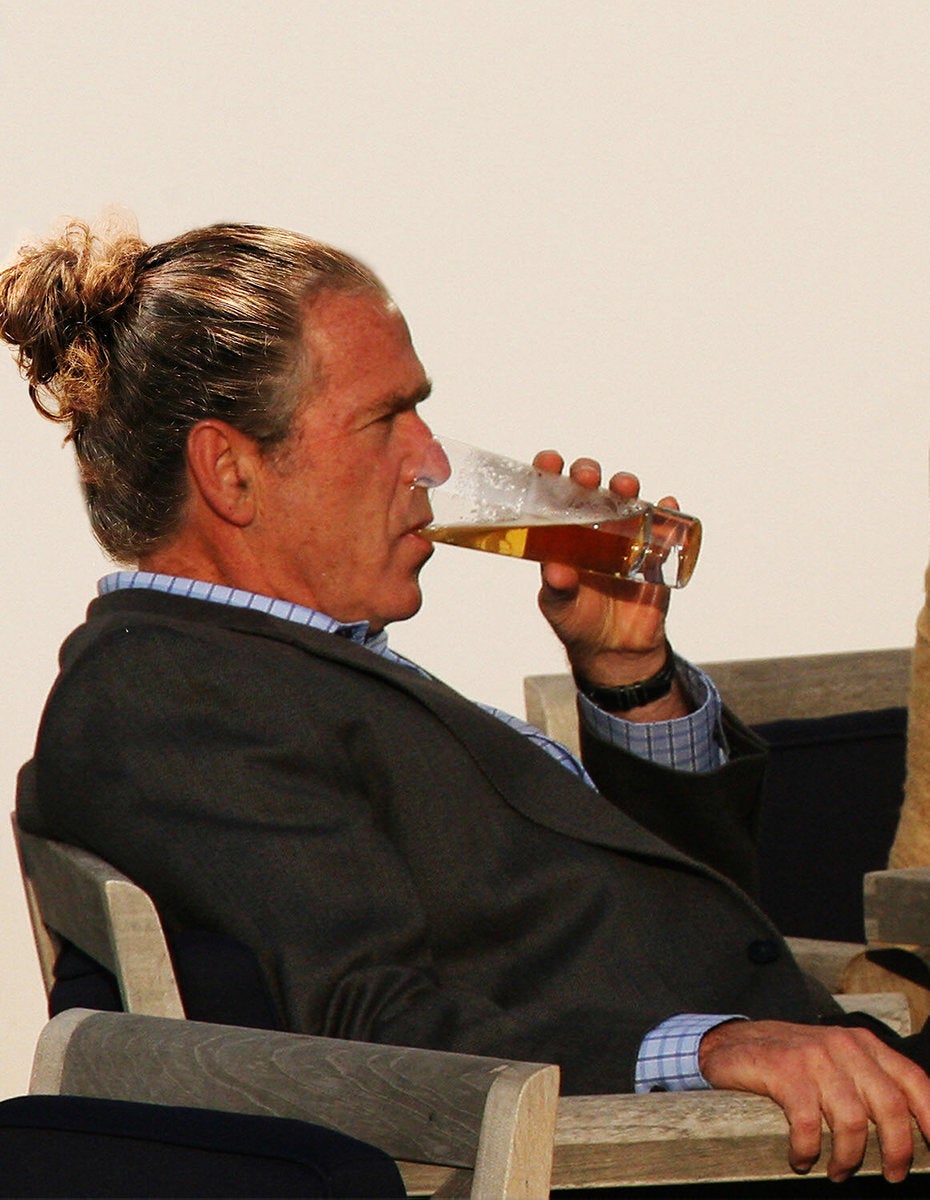 Abraham Lincoln hid his man bun under a top hat.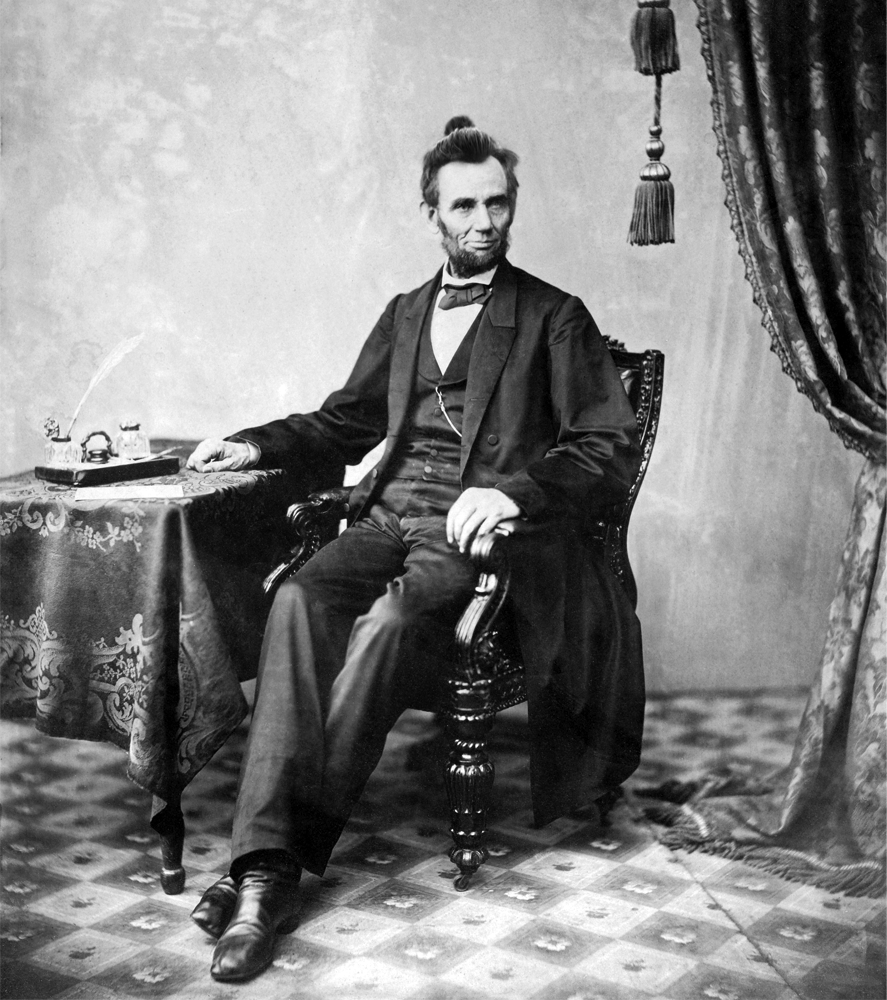 George Washington kept his wig from getting in his eyes by putting it in a man bun.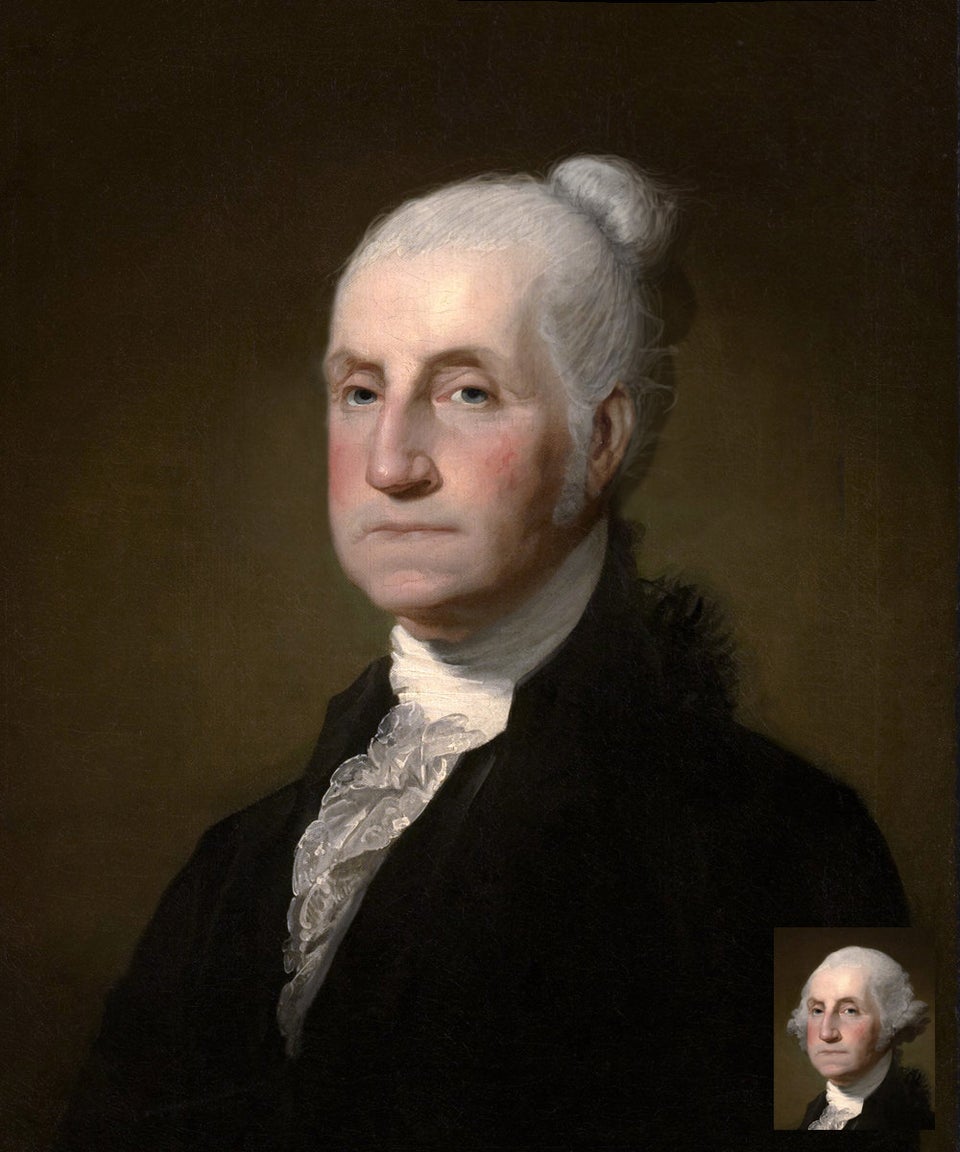 Malcolm Turnball washes his man bun every other day.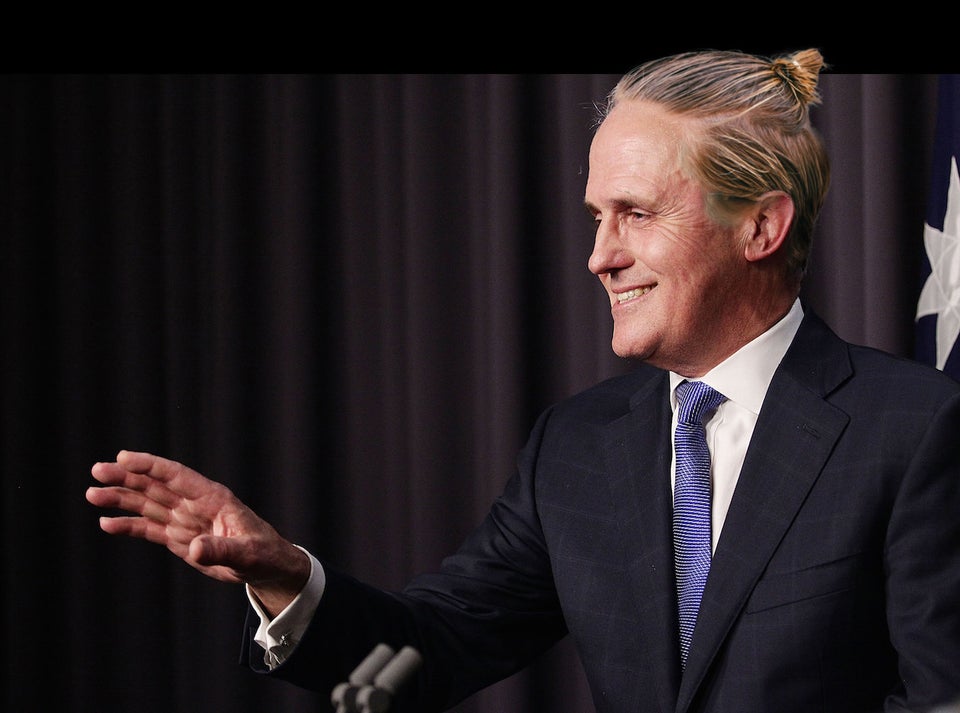 Tony Abbott combines the man bun trend with the top knot trend.
Bill Clinton foregoes a man bun, enjoys presidential hair conference anyway.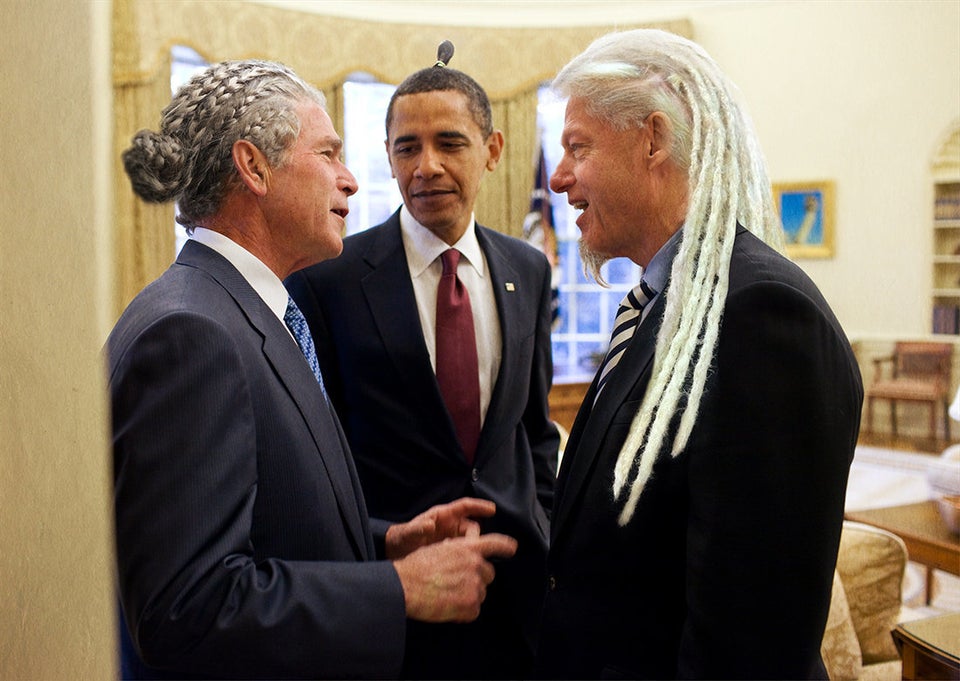 Vladimir Putin is disappointed about a lot of things. His man bun might be one of them.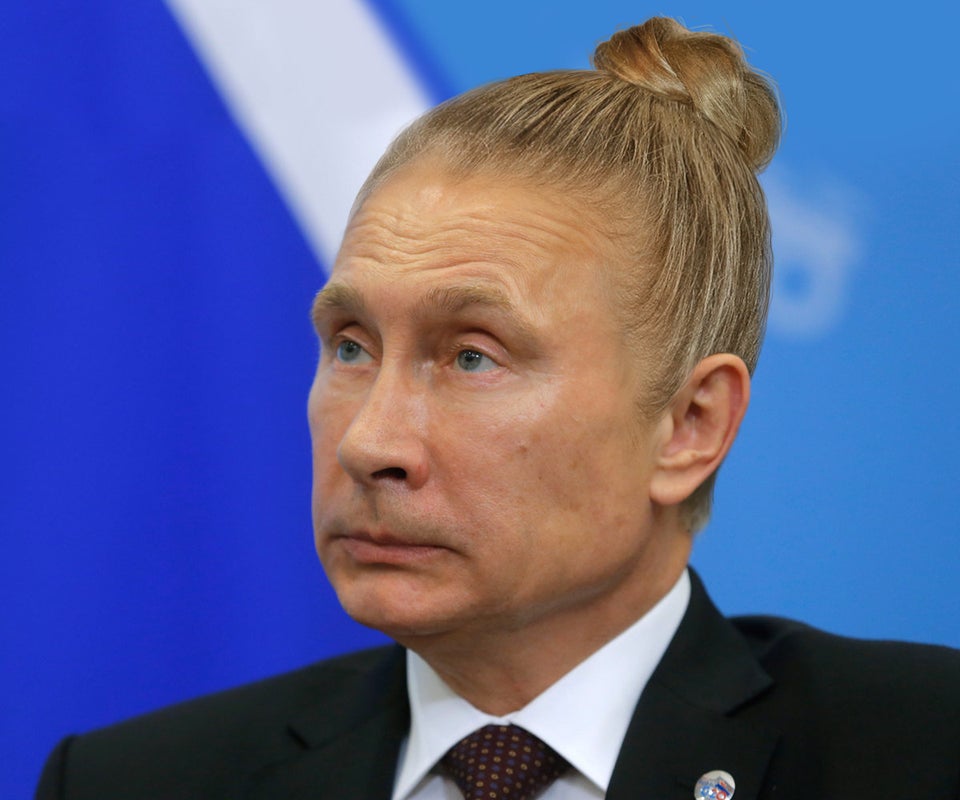 Just kidding. His man bun is styled to perfection.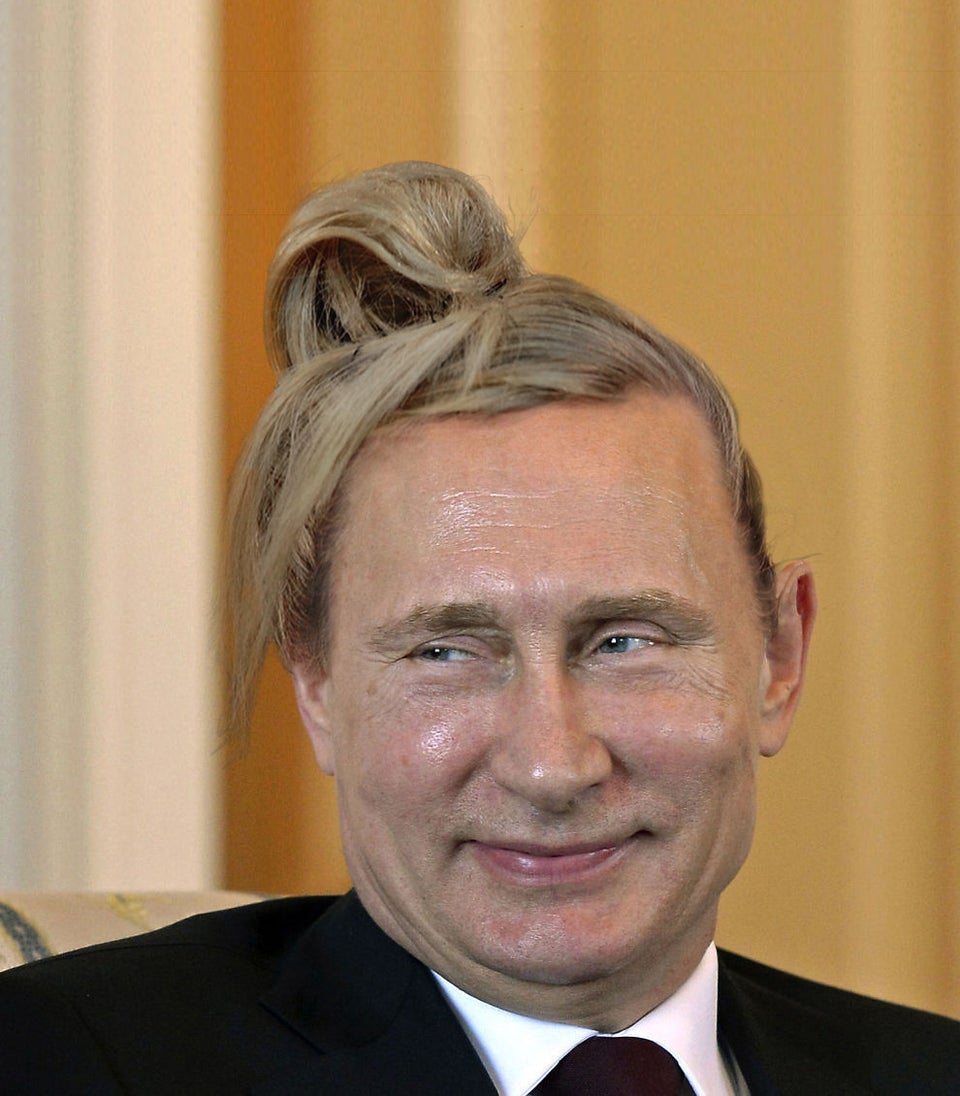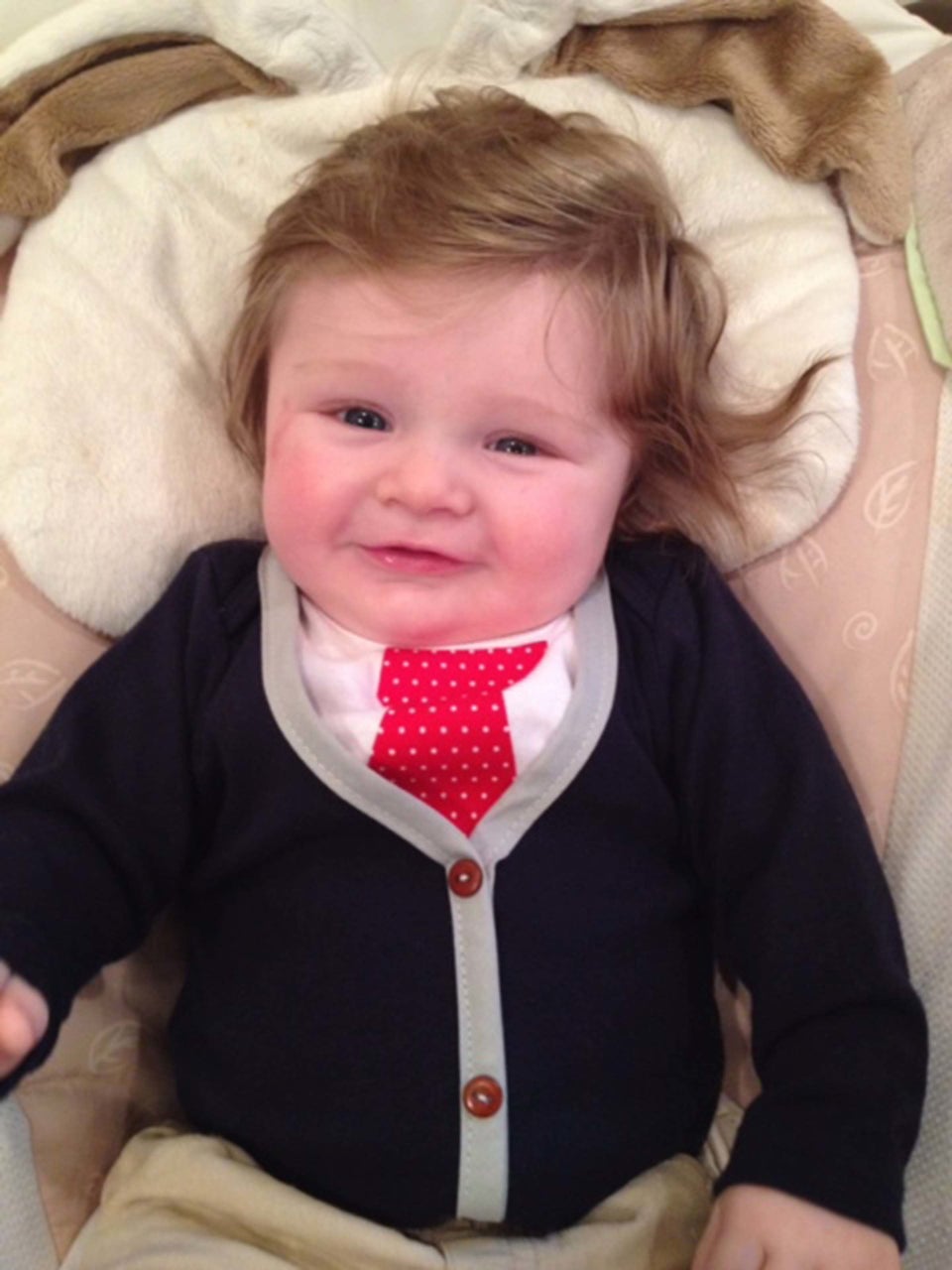 Baby Donald Trumps
Related