The video of a kindhearted man celebrating a homeless woman's birthday with a makeshift party on the street has gone viral.
They speak in Spanish. But smiles and laughter are universal across cultures, and it's not hard to interpret Andrea Chaparro's joy as she receives her surprise from Emilio Aparicio Rodriguez.
In the video dated Dec. 17, Aparicio approaches Chaparro, who sits on a sidewalk with a dog, and gingerly fastens on a party hat. He then lights a candle on a chocolate frosted donut.
A group gathers for a round of "Happy Birthday," shaking hands with Chaparro as they sing. At the end, Aparicio hands her a yellow balloon with instructions to make a wish and let it go, according to LiveLeak.
"I don't know what to wish for," Chaparro says, according to LiveLeak. Rodriguez responds, "Anything you want!"
In an altruistic move that makes her special day even more heartwarming, she releases the balloon and reportedly says, "Let everyone be happy!"
Related
Before You Go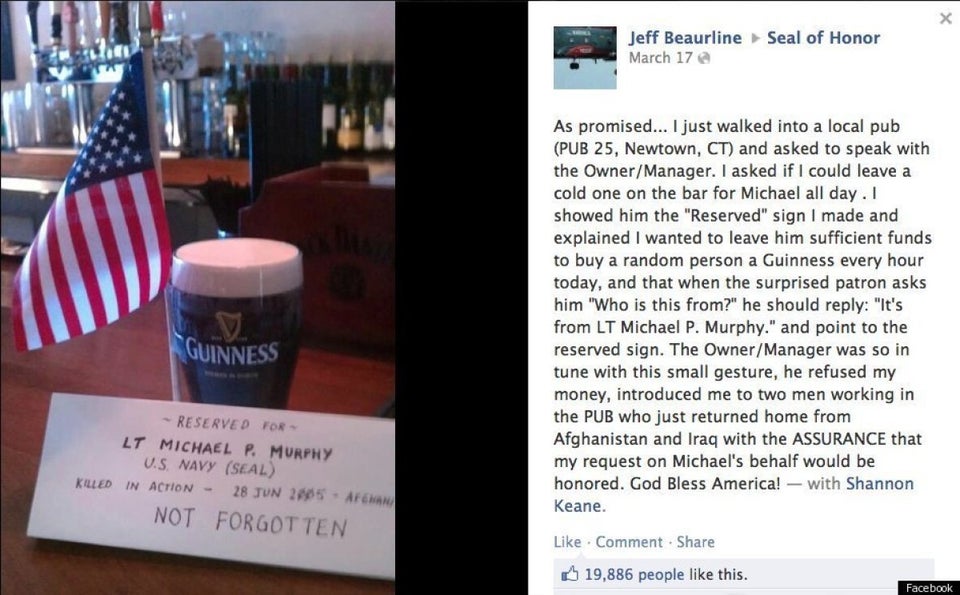 Random Acts Of Kindness
Popular in the Community