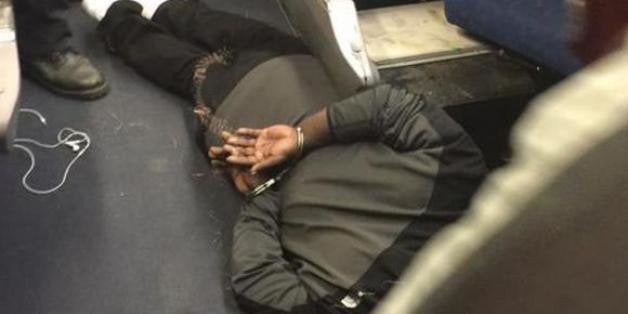 Dec 6 (Reuters) - A man accused of stabbing a conductor and three passengers on an Amtrak train in southwestern Michigan was charged with four counts of assault with intent to murder and is being held on a $1 million bond, officials said on Saturday.
Michael Williams, 44, is being held on a cash-only bond at the Berrien County Sheriff's Department Jail in St. Joseph, Michigan, said Deputy Craig Staneart.
Niles, Michigan police received a call from Amtrak on Friday evening about a man "acting odd and becoming agitated" on a train from Chicago to Port Huron, said Police Chief James Millin in an e-mail.
Officers came to the depot, where they saw a commotion on one of the train cars with passengers quickly exiting the train, Millin said. Police pushed past the passengers and were confronted by Williams, who was armed with a knife, Millin said.
Police subdued Williams with a taser.
The victims included one female and three males, one of whom was the conductor. The victims were taken to hospitals for treatment for non-life threatening injuries, said Amtrak spokeswoman Kimberly Woods.
Williams will be arraigned on Monday, Millin said.
Niles, a town of about 12,000 people, is about 10 miles (16 km) north of South Bend, Indiana, near the southeastern shore of Lake Michigan.
Amtrak said the incident took place on Train 364, the Blue Water line. Alternate transportation was provided for 172 passengers from the train. (Reporting by Mary Wisniewski and David Bailey; Editing by Stephen Powell)
REAL LIFE. REAL NEWS. REAL VOICES.
Help us tell more of the stories that matter from voices that too often remain unheard.