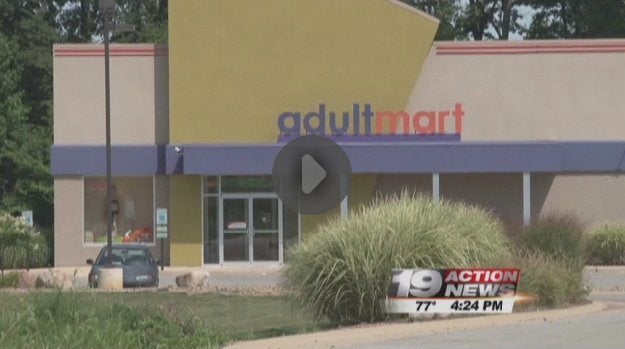 Police are looking for a man who had a breakthrough in his sex life.
Cops in Ohio are trying to track down a thief who stole a semi-truck, crashed it into an Adultmart in Lorain County early Monday morning and escaped with an $800 sex toy.
The crook stole the red Volvo cab from a business in Elyria and drove it into the sex shop at around 2 a.m., WOIO reports.
After plowing through the store's backdoor, the perp took a "life-like masturbator complete with female genitalia with legs and buttocks," the station notes.
Officers spotted the semi-truck after the heist, but the crook -- described as a white man wearing a blue hooded sweatshirt over a red shirt -- managed to escape on foot, The Morning Journal reports.
Police believe he must have stashed the costly sex toy somewhere after the robbery.
Strangely enough, the Adultmart was the scene of a similar crime in 2009 in which a perp drove a vehicle into the shop and snatched a sex toy.
Police have declined to release surveillance video of the recent incident in an attempt to discourage copycat crimes, according to a WOIO video (below).
Calls to the police department were not returned by Huffington Post deadlines.
Related
Popular in the Community