Charles "LaLa" Evans and his wife, Louise, had often spoken about creating a museum for the hundreds of photographs they'd amassed in their decades of marriage. But only when Louise passed away just one month before their 60th wedding anniversary did Evans know he had to move forward with the project.
Indeed, just a couple months after she died, Evans was hard at work transforming his home into a museum of love -- a tribute to his beloved wife, he told The Huffington Post. "It was all a memento of her. She was such a sweet lady," Evans said.
After hanging up over 1,000 photos and displaying videos of happy times through the house, Evans named the museum "LaLa and Louise Land."
The touching tribute became popular in Evans' native Starkville, Mississippi where he is well-known by locals after serving for 30 years as one of the first black mailmen and then as a shuttle bus driver for Mississippi State University.
Even the rock band Mutemath came to know of Evans. Members were so moved by the tribute they wanted to share the love story of LaLa and Louise in their music. Their latest music video, aptly titled "Monument," was filmed in the museum, with Evans happily dancing through the various rooms of the house.
"We used to dance together," Evans said. "I learned that when I dance now, I can tell myself, 'This girl ain't goin' nowhere. She's gonna stay right here with me.'"
Evans says he's always been a music lover so he was happy to be part of the video and had no hesitation about sharing her legacy with the world. "That's why we built it, to open it up to the world," he said.
Watch the video above to see this incredible display of love.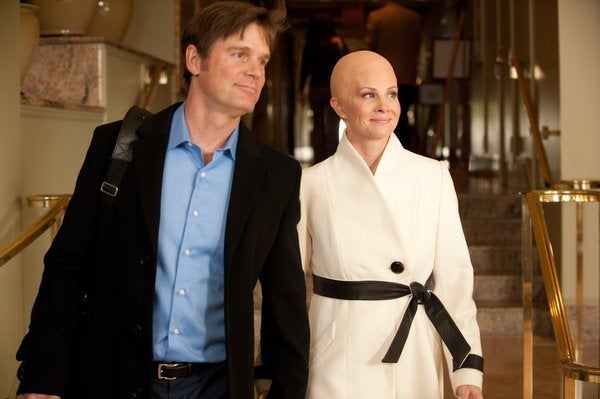 TV Couples Who Make Us Believe In Love
Related
Popular in the Community