Who doesn't love cute cat memes? In our opinion, they can turn a horrible, no good, very bad day into a really great one by sheer virtue of their cuteness.
But do cute cat memes have the power to reunite a couple after a breakup? That's what Imgur user JimKid was banking on when he sent his ex-girlfriend the series of memes below. Take a look:
Aww! We reached out to JimKid to see if his incredibly cute ploy worked, but we haven't heard back. At the very least, we hope she gave the man points for creativity.
Check out 15 of the most adorable cat GIFs on the internet.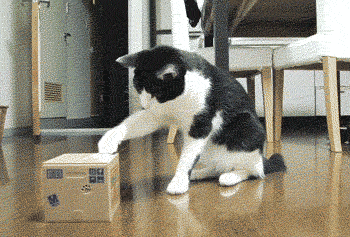 15 Of The Cutest Cat Gifs
Related