A brave New York man was filmed cuddling with a 1,500-pound Kodiak bear — leading to a back rub and even licking — in an astonishing video that's been seen more than 12.5 million times.
"Someone asked for video of Jim and Jimbo playing. I found this on my phone!" the Orphaned Wildlife Center posted early this month on its Facebook page. The center is located in Otisville, New York.
According to the wildlife center's website, the 21-year-old bear stands 9.5 feet tall on two legs and is one of 11 bears living at the facility.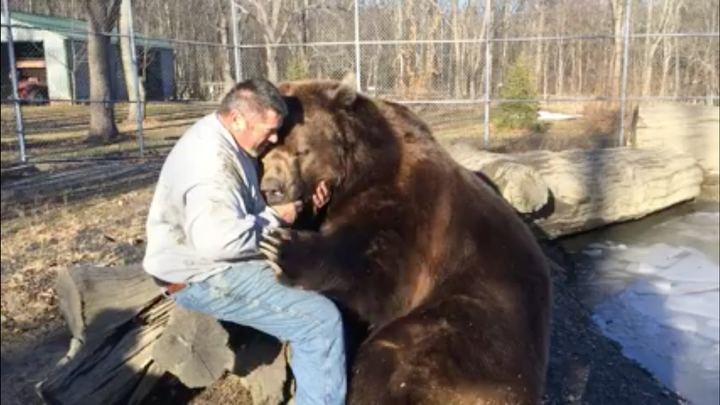 Jimbo's online profile describes him as "extremely friendly with people and very good natured. His favorite food is red meat."
Jim would possibly qualify as "red meat," but that doesn't seem to frighten the former correctional officer.
Fortunately Jim Kowalczik – wildlife center staff member and the potential meal seen in the video -- the pair has become good friends after spending most of the bear's life together, according to the center.
"He has been with us since a cub," they told inquisitive Facebook commenters. "He came from a situation where he was born in captivity and ... had no skills to be released back into the wild."
"So great until the bear eats him!" one snarky user commented to the center's reply of: "We keep his insurance up to date."
Kodiak bears, which are found in Alaska's Kodiak Archipelago, can grow to be the largest bears in the world, according to the North American Bear Center.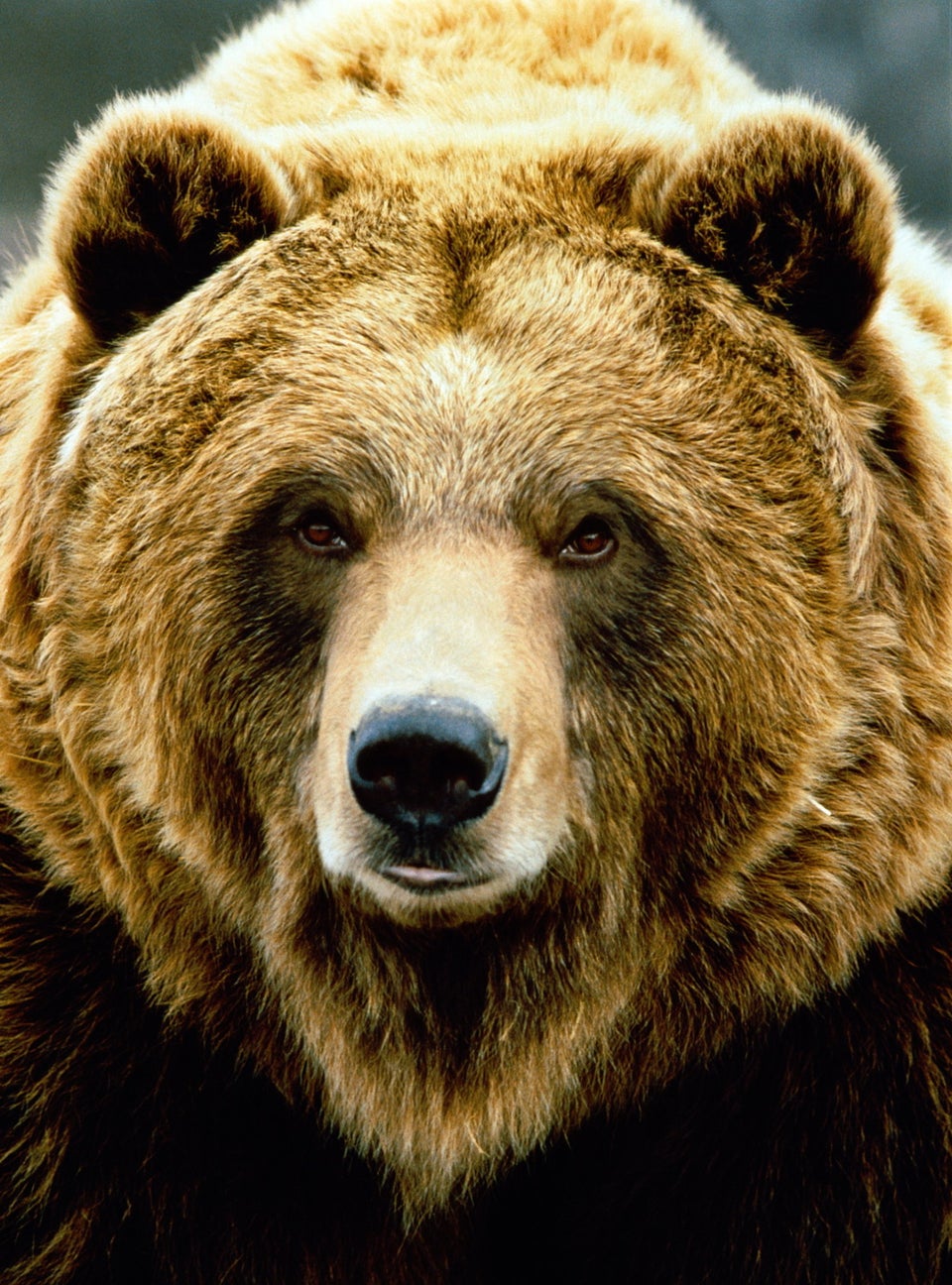 Beautiful Bears
Related
Popular in the Community