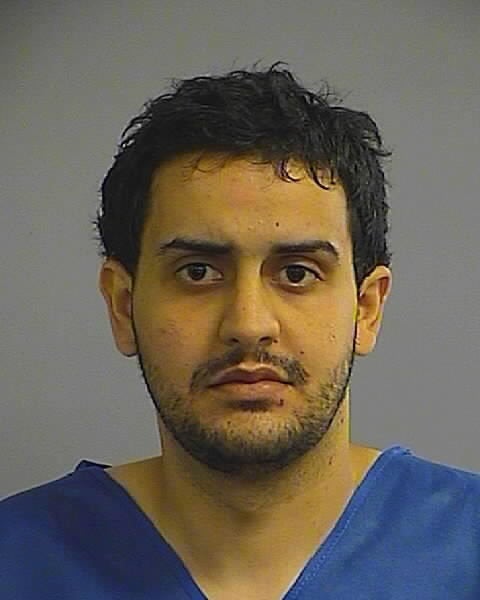 A drugged-out man in Louisville put a twist on the idea of getting clean when he was spotted gulping hand sanitizer in a Louisville grocery store.
Not only was Bahad Mahmoud allegedly drinking the disinfectant on June 11, but ironically, he was high on bath salts, the soapy street name for a legal hallucinogen.
Mahmoud, whose lengthy rap sheet was obtained by AOL Weird News, bolted from the scene. An officer chased him and used a Taser to subdue him, but not before the perp spat on him. The cop's thumb was reportedly injured in the fracas.
Previous reports said the incident took place on June 3, but records from the Louisville Metro Department of Corrections said Mahmoud was busted on June 11.
For his night on the town, Mahmoud was charged with assaulting an officer, resisting arrest, disorderly conduct and fleeing the scene.
Since 2004, Mahmoud has been picked up for drug dealing, trespassing, reckless driving, jumping bail and other terroristic threatening.
"He's a frequent flier," a Corrections Department spokesman told AOL Weird News.
REAL LIFE. REAL NEWS. REAL VOICES.
Help us tell more of the stories that matter from voices that too often remain unheard.