Ron Clark the founder of Atlanta's Ron Clark Academy recently made yahoo news after his dance routine with his students went viral. The East Carolina native never intended on becoming a teacher nor did he have a teaching license. Clark was convinced by his mother to substitute in a North Carolina School and it was that experience that forever changed his life.
One day Clark was called into the office assuming he had done something wrong and was told he had to shut his classroom door because the other teachers were being distracted by his teaching style. Clark believes that every student should be in an environment filled with passion, energy, and life. Clark has incredible energy and loves to create new strategies that can help the children learn.
Ron went on to teach the sixth grade in East Harlem, New York at P.S. 83 after he learned that the children lacked motivation and produced low test scores. Ron was dedicated to the children of east Harlem and gave them the tools to be successful while inspiring them to believe in themselves. In 2001, Clark was voted Disney's American Teacher of The Year out of seventy thousand teachers across the country which caught the attention of Oprah Winfrey and led to him being invited as a special guest on the Oprah Winfrey show. In 2007, the Ron Clark Academy was birthed, Clark's ultimate goal was to educate teachers and make it a place where every classroom is full of color; passion, energy, and life.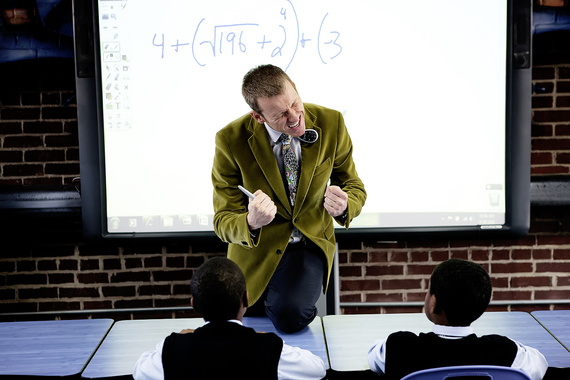 Photo Courtesy of RCA: Pictured here is Ron Clark teaching his students

Here at RCA our motto is No Fear. -Ron Clark
Every day at the Ron Clark Academy is full of energy, love, and life. The student body and staff encourage, motivate, and push each other to succeed. The school is designed to birth dreams and inspire children to believe that there is nothing they can't achieve. At the Ron Clark Academy their motto is "No Fear" which allows the children to courageously go after whatever it is they desire to do academically. The Ron Clark Academy challenges their students as well as teachers while creating opportunities to exercise what they've learned. Every year RCA brings in thousands of teachers from all across the country to educate and provide them with the necessary tools to help them win in the classroom and be successful at whatever they do.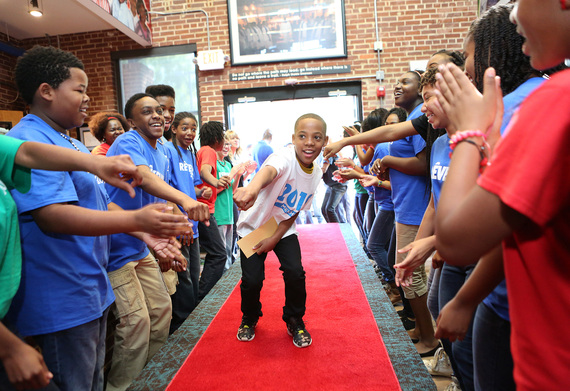 Photo Courtesy of RCA:Pictured here are children at the RCA on the red carpet cheering each other on.
Growing up Clark's parents were DJ's and spent a lot of time outside the home while his grandmother watched over him and helped raise him to be a well mannered and respectful young man. As Clark journeyed in his teaching career, he noticed there was a cycle of disrespect among the students, teachers, and parents. Clark's love for teaching and significant method of communication brought them all together which led to a more positive growth experience. Clark is the bestselling author of the book titled Essential 55 which helps educators, parents, and their students with respect and using what they've learned in and outside the classroom.
Clark enjoys sharing his teaching style with teachers all over the world and those teachers return to their local community schools and apply what they've learned from the Ron Clark Academy. Clark wants to see every teacher successful as well as every student. Clark continues to get the attention of the White House and Oprah Winfrey and desires for the government to catch on and realize that his teaching methods are making an amazing impact on educators and students across the country.
The children of the Ron Clark Academy recently took part in an annual competition that the school holds called "The Amazing Shake." The competition started out with 112 students and narrows down after each round. The purpose of the competition is for the children to practice the art of conversation. Ron Clark teaches the children soft skills from the moment they enter the classroom which consist of a firm handshake and how to make direct eye contact. Clark believes in the importance of teaching the children social skills that they will use in the real world and other aspects of communication. As participants in the competition the children then have the opportunity to meet professionals in Atlanta area and practice what they've learned. The five finalist were surprised with a free Delta flight to New York where one student out of the five was chosen as the winner of the competition.
I recently had the opportunity to speak with Clark's parents Ronnie and Jean Clark. They shared that they are extremely proud of their son and his accomplishments. His dad says "OMG! What is he doing now?"As he watches his son on television. Clark's mom stated "Ron is my hero!"His parents are elated and believe greater is to come as their son continues his journey.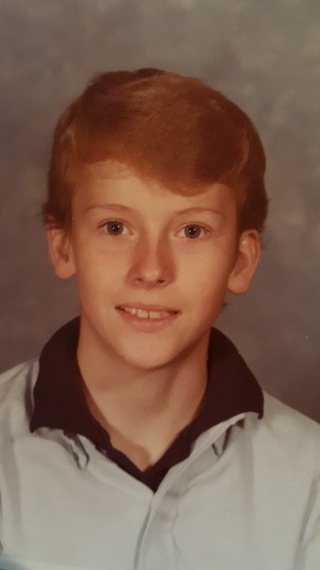 Pictured here is Ron Clark as a kid. Who would have ever known that this young man would one day inspire so many lives all over the world. Photo Courtesy of Ron's Parents
Special Thanks to: Co-Founder of the Ron Clark Academy Kim Bearden and Chrissi Major in charge of the Creative Marketing at the Ron Clark Academy.
Calling all HuffPost superfans!
Sign up for membership to become a founding member and help shape HuffPost's next chapter