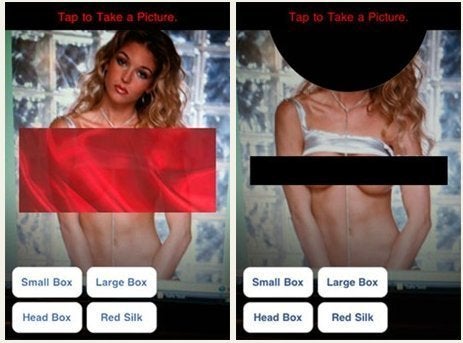 Sexy text messages (or 'sexts') are constantly getting cheating spouses or significant others in trouble. (Think Tiger Woods and Kwame Kilpatrick, to name but two)
Add Darren P. to the list. He was dumped after his girlfriend discover a string of suggestive 'sexts' in his cell phone, which read things like "Booty call," "Where u at," and "Be there soon."
Only here's the catch: he didn't send them. Darren P. swears he didn't know the phone was even text-enabled, Winnipeg Free Press reports.
It may sound like a poor attempt at an excuse, but according to the Winnipeg Free Press, Darren P. is innocent: the 'sexts' came pre-loaded in his cellphone.
The home-wrecker handheld in question was a new Virgin Mobile phone that Darren P. had gotten for work.
Darren tried telling his girlfriend of two-and-a-half years that he hadn't sent them and that the texts must have been pre-loaded.
Unfortunately, she didn't believe him and the couple broke up, forcing Darren to move in with friends and sending him on a crusade to clear his name. After filing a written complaint, Darren went to a Samsung store to show the texts to the employees, who didn't believe him at first.
Mike Ford, a sales associate at the store said,
But when we looked at a couple of the same phones he bought, and found they all had the same messages... We all felt horrible. We wanted to do whatever we could for him... He basically has to start his life over again. We're going to make sure that he's taken care of.
Darren is thankful to the staff of the Samsung store, but he wants Virgin Mobile to recall the phones. He says,
I'd like to see the phones recalled and the messages taken off, so that others don't have to go through the hell I'm going through.
Although Darren may have been unfairly trapped by tech, other unfaithful spouses and girl/boyfriends have gotten themselves in hot water with racy texts, which the New York Times dubs the 'digital lipstick on the collar.'
Divorce lawyers have reported an increase in cases that rely on text messages to prove a partner's infidelity. Recognizing the importance of e-proof--from tweets, to Facebook posts, to 'sexts'--the American Bar Association has started offering classes for marital attorneys on 'how to use electronic evidence
Popular in the Community