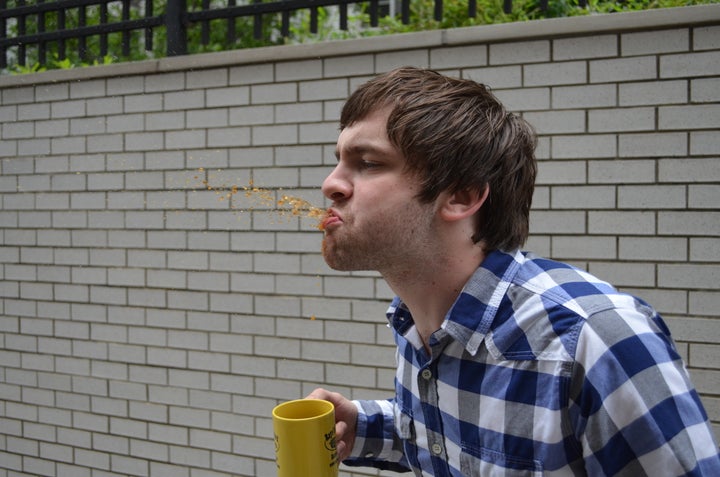 Let's be clear: Leaving any bodily fluid in your colleagues' food will get you into trouble in Minnesota, and it's ill-advised.
But at this point, it is unclear what charge you'd be convicted of.
A judge found that John Robert Lind's creepy behavior didn't qualify as criminal sexual conduct -- even though his victim drank the tainted coffee. Minnesota law doesn't cover indirect bodily fluid contact.
In other words, Lind's nondairy creamer doesn't qualify as criminal sexual conduct because he didn't ejaculate directly onto his victim. According to the District Court Judge Patrick Diamond's ruling, "[The charge in part] defines sexual contact as 'the intentional touching with seminal fluid or sperm by the actor of the complainant's body or the clothing covering complainant's body.'"
Luckily, there's a good chance that the law is about to change. Minnesota Bill 889 proposed by Rep. Debra Hilstrom (D-Brooklyn Center) would make "adulteration by bodily fluid" a misdemeanor, tack on a felony if "a person ingests the adulterated substance," and force felony convicts to register as sex offenders: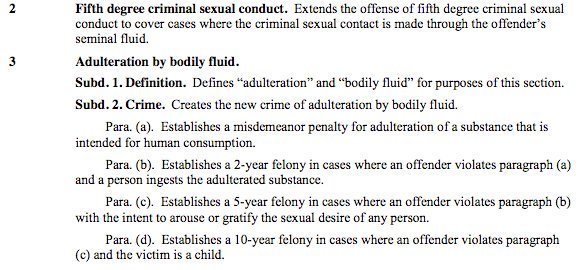 After Lind got off easy, he was re-charged with indecent exposure, but it remains to be seen whether he'll be convicted on any charges.
"Clearly [in Lind's case], prosecutors thought criminal sexual conduct was the most appropriate charge," Hilstrom told HuffPost Crime. "The defendant confessed, so the facts weren't in question, but the judge had to ask if the action met the definition."
Hilstrom's bill already passed the public safety committee, and hits the House floor today. Soon, she hopes, the action of applying bodily fluid to your co-workers' food will indeed meet a criminal definition.
But hey! Until the bill is passed or Lind is convicted, the whole thing is a gray area. So we took it upon ourselves to make an important list.
LOOK, WE DON'T CONDONE DOING ANYTHING TO YOUR COLLEAGUES' FOOD, AND YOU SHOULDN'T. IT'S NOT COOL, AND YOU'LL BE ARRESTED, FIRED AND RUINED. THIS LIST IS FOR DRAMATIC EFFECT:
Colleagues' Food You Can (Sort Of, Apparently) Legally Ejaculate On In Minnesota, Ranked
Everything left in the fridge overnight
Coffee
Yogurt
Jamba Juice
Salad, egg
Ramen
Soup, cream of mushroom
Borscht
Fries, French
Chipotle burrito
Gumbo
Quinoa
Salad, fruit
Salad, potato
Debra's sandwich (sorry, Deb)
Bagel, everything
Chipotle burrito bowl
Spaghetti with meatballs
Pizza, supreme
Bouillabaisse
Salad, kale
Tea
Cereal, dry
Banana
Calling all HuffPost superfans!
Sign up for membership to become a founding member and help shape HuffPost's next chapter