London fashion is known for being "edgier" and more adventurous than European and American fashion, but one menswear show this week was so bizarre we stopped to browse the photos... only to come up for air twenty minutes later.
The show was MAN, a collection of outfits made of plaid, knitwear and, um, driftwood. Some of the models wore costumey blush, while others had their faces and hands coated in black face paint. A few lucky men walked down the runway with basset hounds (in little coats, of couse) and one dude was done up to look like Santa Claus (or Gandalf or Dumbledore or a chasid sans hat... pick your own white-bearded reference).
If it sounds like a hodgepodge, that's because there was more than one designer at work: MAN is a collaboration between Topman and Fashion East, a British non-profit. Each season, a panel of experts such as Nicola Formichetti choose a group of up-and-coming designers to contribute to the MAN collection and receive professional support in launching their own labels. For Men's Autumn/Winter 2013, the designers were Agi & Sam, Astrid Andersen and Craig Green.
Check out the collaborative creation and tell us: is this totally bonkers in an awesome way or a "What am I even looking at?" kind of way?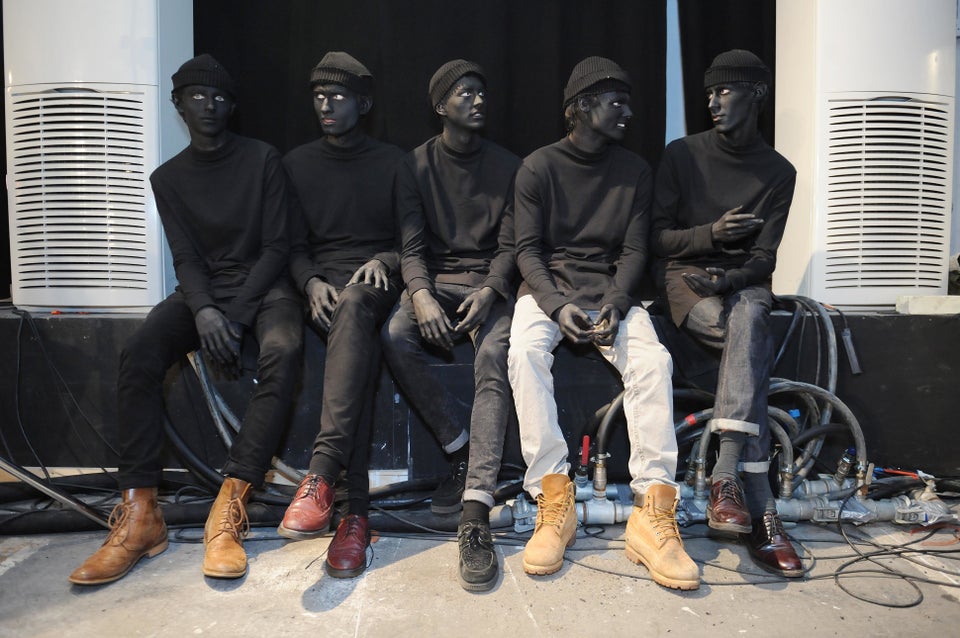 MAN Autumn/Winter 2013
Popular in the Community