A man in Tennessee last week was livestreaming the video of a confrontation he had with police in which they fatally shot him after they say he tried to ram deputies with his vehicle "at least twice."
Disturbing video posted to Facebook Live on Thursday shows a man identified by family as Rodney James Hess, 36, parking his SUV diagonally on a highway near Alamo before being surrounded by Crockett County Sheriff deputies.
"I would like the higher commands to come out," a man inside the vehicle is twice heard telling the surrounding deputies from behind the wheel in one of two videos posted to Hess' Facebook page.
As deputies inch closer, the man's SUV appear to reverse. Just seconds later, gunshots are heard, followed by screams. Then the phone's camera points out the window, showing the SUV driving quickly away. The phone then drops, and a shower of broken glass falls onto it.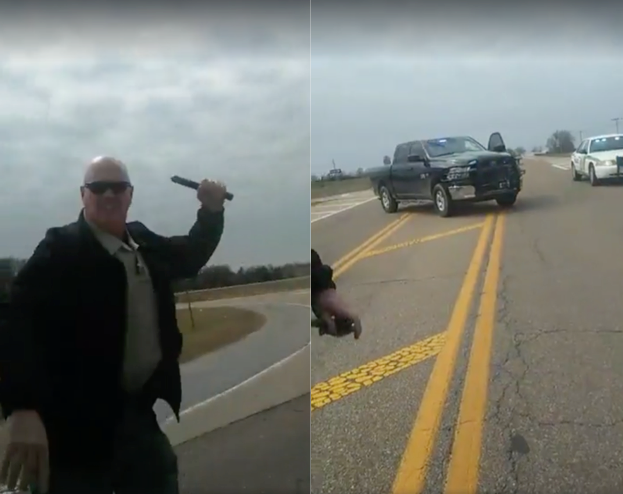 The Tennessee Bureau of Investigations, which is now investigating the case, said in a statement that at least one deputy fired his service weapon into Hess' windshield, striking him. Hess was airlifted to a Memphis hospital, where he was pronounced dead. No other injuries were reported.
"The TBI is aware portions of this incident may have been streamed live via Facebook," the bureau said. "At this time, the TBI cannot confirm the authenticity of the video, but, as with anything that might potentially be evidence, we will examine it further to determine if it has benefit to the case."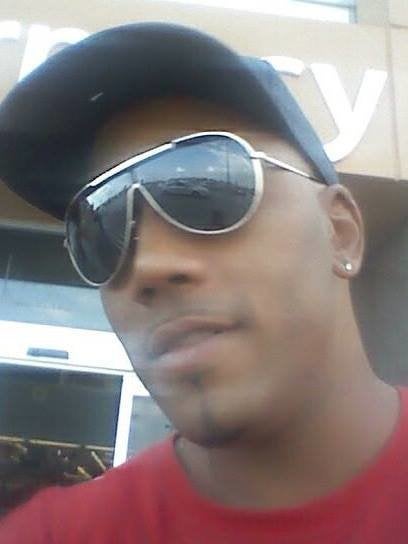 Hess' family meanwhile has expressed confidence that it's him in the videos and wants more answers.
"Rodney was a father, a son and hard worker," his cousin Donald Hess III told NBC News. "Rodney suffered from mental illness but was a functioning member of society. He often traveled for work — mostly construction work — and he did everything for his children."
On Sunday, Hess' cousin shared an additional statement on Facebook that expressed confidence that "justice will prevail."
"We are a God-fearing family that respects the laws of our country and the necessity of law enforcement," they said.
The TBI said the case will be handed to the district attorney general to determine if the deputy's actions were justified.
REAL LIFE. REAL NEWS. REAL VOICES.
Help us tell more of the stories that matter from voices that too often remain unheard.