A determined man was filmed smashing a rock through a BMW's window after finding a dog trapped inside as temperatures in the area topped 90 degrees.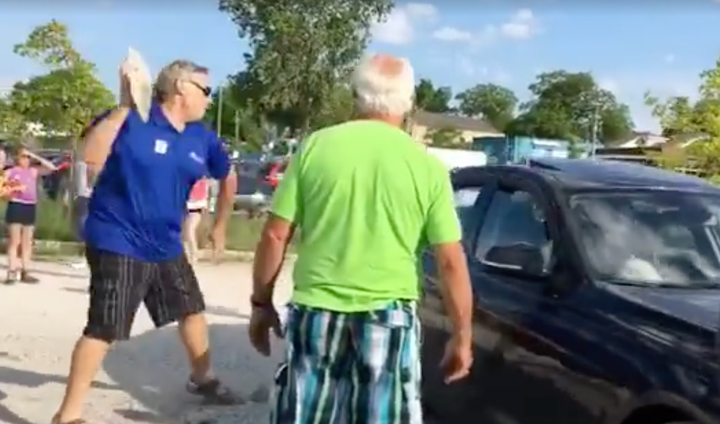 "Police were called, there were announcements over the PA system asking the BMW owners to come to their car, and a reasonable amount of time had passed when he started smashing the window," Costa said.
Once the glass shattered, gasps turned to cheers as a small white dog was seen being removed from inside.
"He's sweating," the man who had been seen throwing the rock said in the video as he held the wet dog. "It's probably 45 degrees Celsius (113F) in the car."
Costa said it wasn't until 50 minutes after the dog was freed that the car's owners -- who apparently left the windows cracked -- showed up.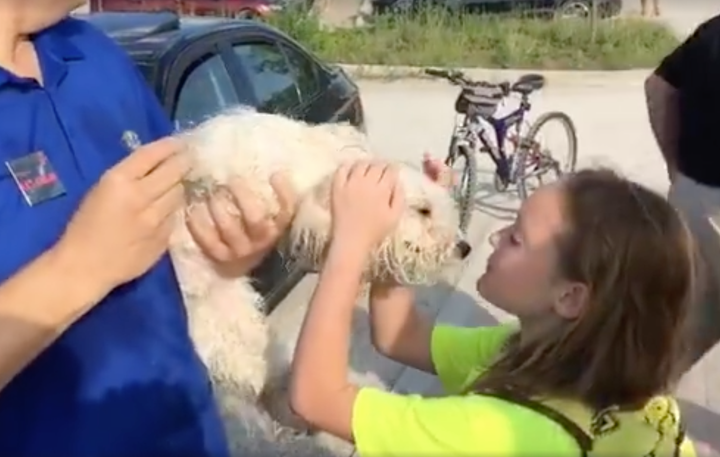 "At first, they were confused," he told Global News. "At the time they felt they did nothing wrong -- they left the window open and claimed that would be more than enough for the dog to be able to breathe and be comfortable."
The dog was returned to the car's owners pending an investigation by the Ontario Society for the Prevention of Cruelty to Animals, according to local news.
Lambton Ontario Provincial Police Const. Chris Doupe, reached by the Observer, said it's "not likely" that the man filmed smashing the window will face charges.
A request for comment on the case from Ontario's SPCA was not immediately returned.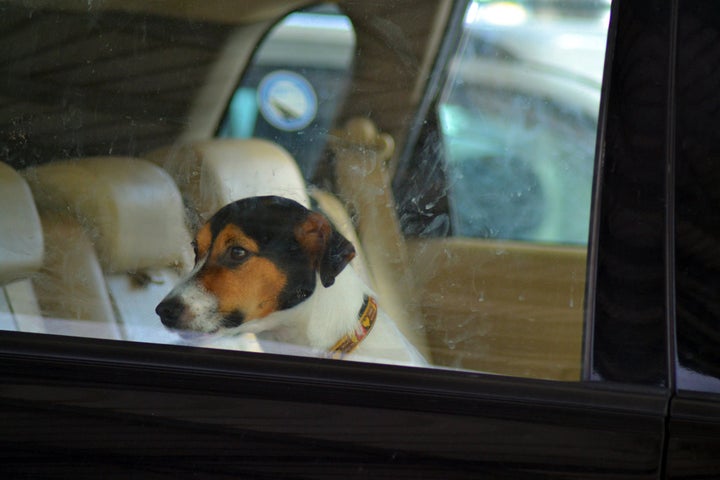 What should you do if you find a pet inside of a hot car?
If the owner can't be found, the Humane Society recommends that you call the local police department's non-emergency number or local animal control and wait by the car for them to arrive. Should help not arrive fast enough, they note that some states grant immunity to people who rescue animals that appear in distress.
Once out of the vehicle, if the animal shows signs of a heat stroke – excessive panting, drooling, listlessness or unconsciousness – the Ontario SPCA advises that prompt veterinary medical attention be given to prevent irreparable brain damage or even death.
"In the meantime, wet the fur immediately with lukewarm to cool water, not cold water. Bring the pet into the shade and offer drinking water," they state on their website.
The SPCA and the Human Society both further caution that rolling down windows has shown little effect on the temperature inside a car.
"When it's 72 degrees Fahrenheit outside, the temperature inside your car can heat up to 116 degrees Fahrenheit within an hour," the Humane Society advises on its website.
Calling all HuffPost superfans!
Sign up for membership to become a founding member and help shape HuffPost's next chapter
BEFORE YOU GO
PHOTO GALLERY
What Dogs Can Teach Us About Being More Zen