By the time
video blogger Tyler Shelton
decided to propose to girlfriend of seven years Haylee Rose, it was too late to officially get her father's blessing.
A year earlier
, in April 2014, Haylee's dad Greg had died from complications of an enlarged heart. So 21-year-old Tyler did the next best thing: He put together a beautiful
engagement video tribute
to Greg, which included asking Haylee's three older siblings for their sister's hand in marriage instead.
"Greg was basically my second dad," Tyler, who lives in the Cincinnati, Ohio area, told The Huffington Post. "He was always very supportive of everything I have done, and treated me like one of his own from the start."
He continued, "I think Greg always knew we would end up together, but I still wanted to formally ask for his permission."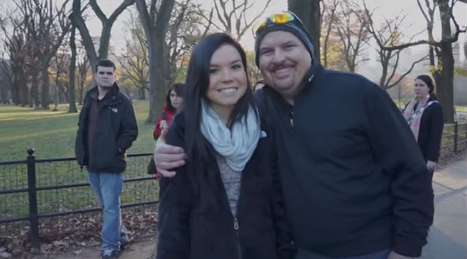 In
the video
, Tyler sweetly promises Greg that he will love, support and care for his daughter forever.
"I want to be the man that shows her love and patience and gives her everything she needs," he says. "I'll her exactly how beautiful she is and I'll show her how to believe in herself. I will take care of her. I want to give her experiences people only dream of, and love her unconditionally. Because I wouldn't want to see the world with anybody else. But most importantly, I'll make you proud to call me your son."
With her family's blessing, Tyler popped the question to Haylee on the streets of Rome on May 31 -- the couple's 7th anniversary.
To see the proposal in all its romantic splendor, watch the video above.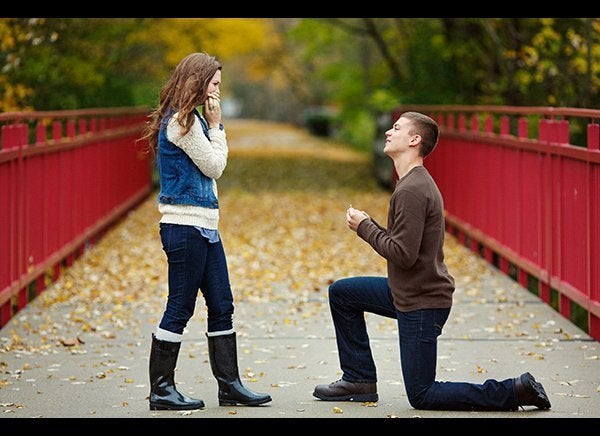 90+ Adorable Marriage Proposal Reactions