The Los Angeles Police Department needs help fingering a man who robbed a convenience store using just his finger as a fake gun.
Police released store surveillance video last week in hopes of identifying the man who pulled a stickup Nov. 11 at a convenience store on El Segundo Boulevard around 11:55 p.m.
The video shows the man, dressed in a light blue long-sleeved dress shirt, blue jean shorts, white socks, black ankle-high tennis shoes and a fedora hat, grabbing a bottle of water and walking up to the counter.
After numerous customers leave the store, the robber orders employees to take money out of the cash register and place it on the counter, "or else you'll be shot!"
He keeps his right hand hidden in his pocket before he jumps over the counter and takes $300 from the register.
At that point, he's hiding his right hand behind his back. The security camera exposes the man's real weapon ― his hand.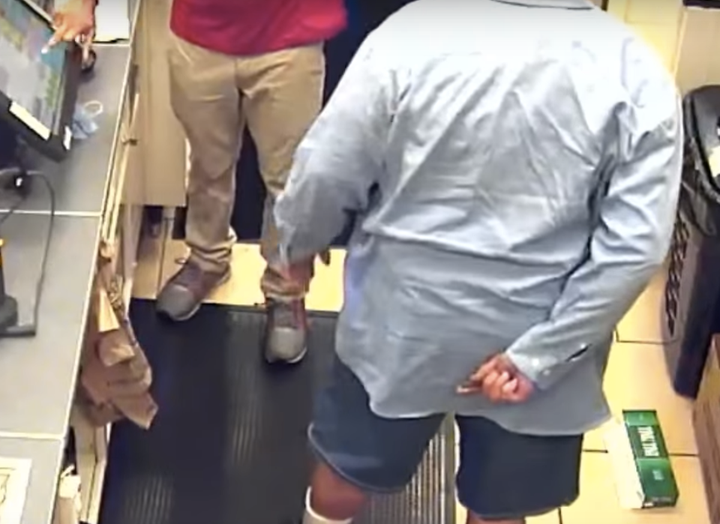 The robber then took his pretend pistol and fled the store on foot.
He is described as a white or Hispanic male, about 5 feet 9, and 250 pounds. He has tattoos on his left index finger and hand which extend up his wrist ― his non-shooting hand ― and another tattoo above his right knee.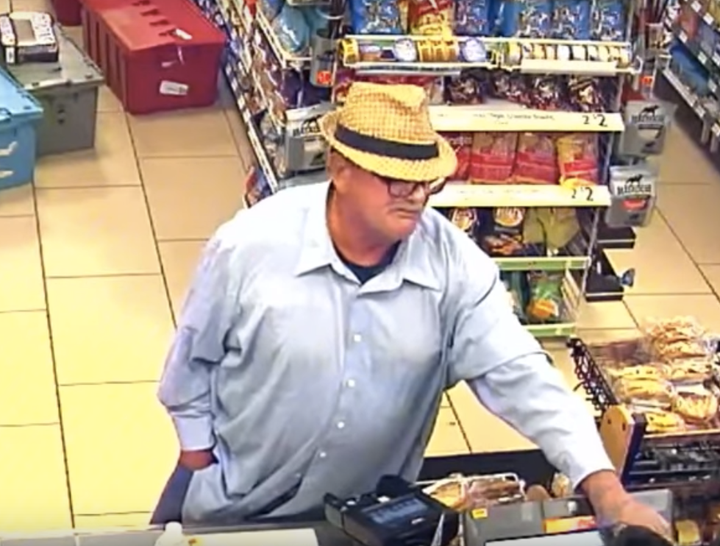 Anyone with information is asked to call 213-972-7931 or go to LACrimestoppers.org.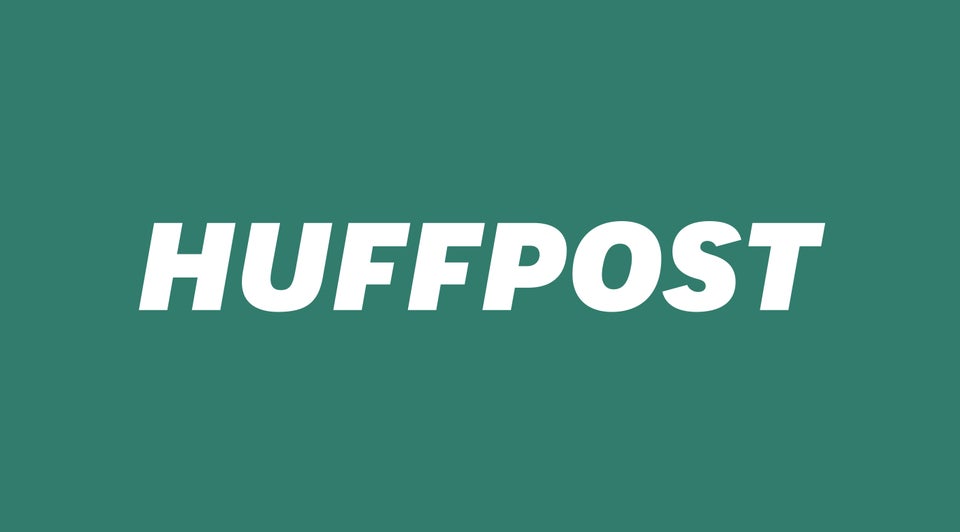 Caught On Camera
Popular in the Community