The jury's out ― this Wisconsin pair represents the epitome of true friendship. 
Milwaukee municipal court judge Derek Mosley was diagnosed with renal failure back in 2014, according to ABC News. When he needed a kidney, fellow municipal court judge Joann Eiring ― his friend of 14 years ― gladly stepped up and offered to donate. 
And while Mosley says the two "couldn't be more opposite of each other," his friend ended up being the perfect match. Last Wednesday, the friends underwent surgery.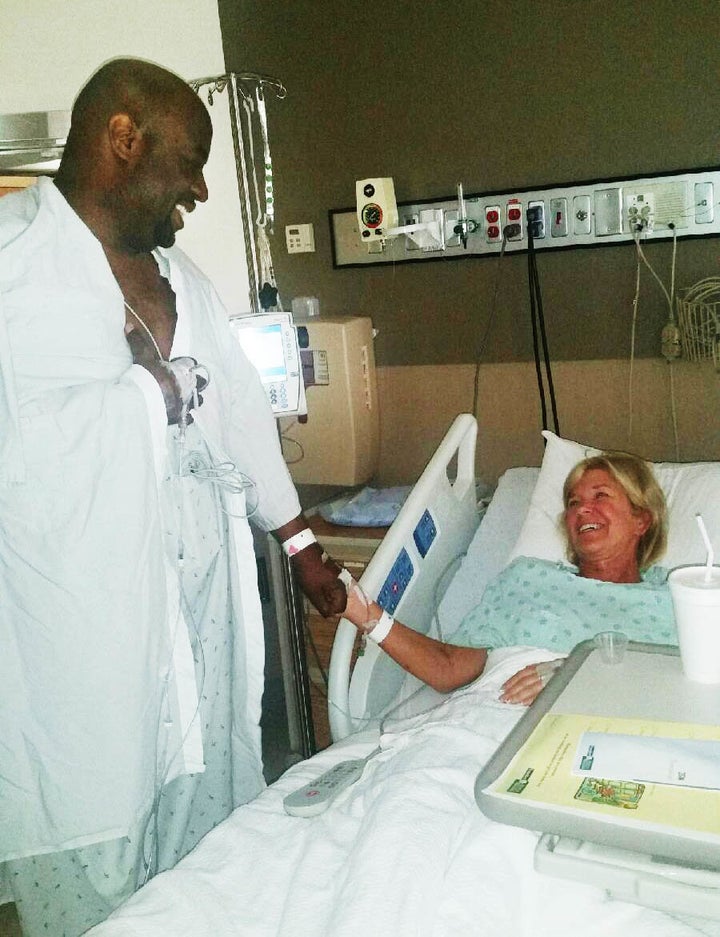 "I lost it, I completely lost it and I started crying because she literally gave me back my life," Mosley told ABC News, recalling when he reunited with Eiring after the procedure. "She knows that whatever she needs she's got it. There's no way you could repay that."
Eiring ended up being one of the first people informed that Mosley needed the new organ. Though Eiring was quick to offer and get tested her friend wasn't so sure she'd be a match since he was aware of their difference in both size and race. 
The match was certainly a pleasant surprise, and they're both happy it worked out. 
"I can't tell you what a good feeling it is to help him out and make his life better," Eiring told the Journal Sentinel. "It's so frustrating when someone is sick and you are helpless and can't do anything. So I feel just as fortunate to be able to work on this." 
Though the kidney donation is a very generous and compassionate expression of kindness, it's reflective of the type of relationship the pair have.  
The two kicked off their friendship in 2001 when they met at a judicial seminar and the two "just hit it off," Eiring told the Journal Sentinel. The judges' families grew close as well, celebrating birthdays and participating in other gatherings together. So when news of Mosley's kidney failure broke, Eiring's family was affected as well. 
Mosley told the Journal Sentinel that the donation is just further proof of their incredible connection.
REAL LIFE. REAL NEWS. REAL VOICES.
Help us tell more of the stories that matter from voices that too often remain unheard.
BEFORE YOU GO
PHOTO GALLERY
Inspiring Organ Donor Stories